I probably mentioned before that I love weddings in general. But, as a photographer, my favorite part of a wedding day is when I get to stay with the couple and take some romantic photos of just the two of them.
Big weddings are sometimes unpredicted, and often the bride and groom photo shoots are rushed. When I truly can spend enough time with the couple is if they have have a very intimate wedding, like courthouse wedding or elopement. there's only two of them, and there's no need to rush to get to the reception time.
Don't get me wrong, I'm not saying everyone should skip the wedding and elope. But as a photographer, I sometimes prefer to shoot a small wedding or elopement. Chris and Shanta's wedding session is great example of an elopement photo shoot.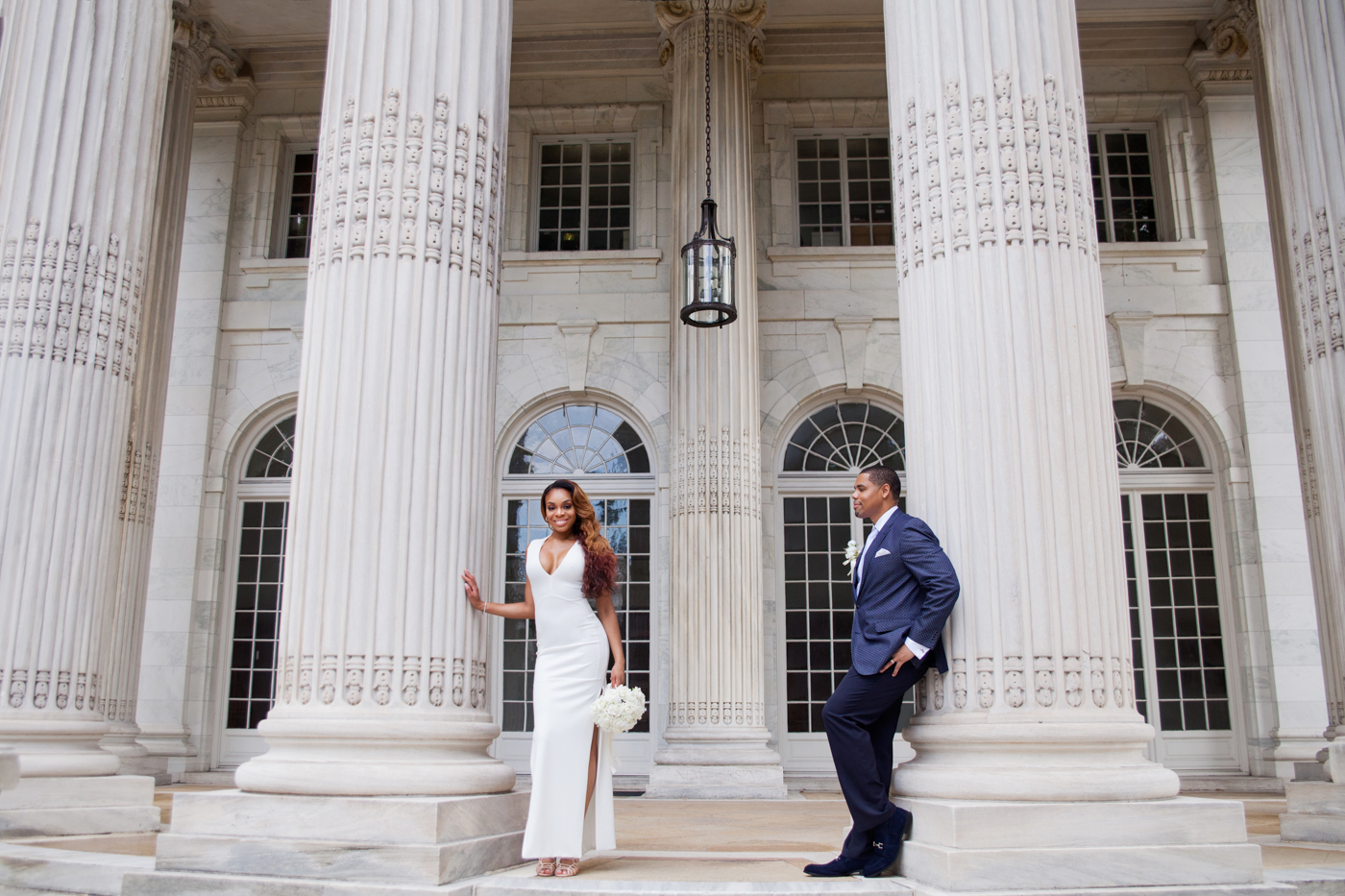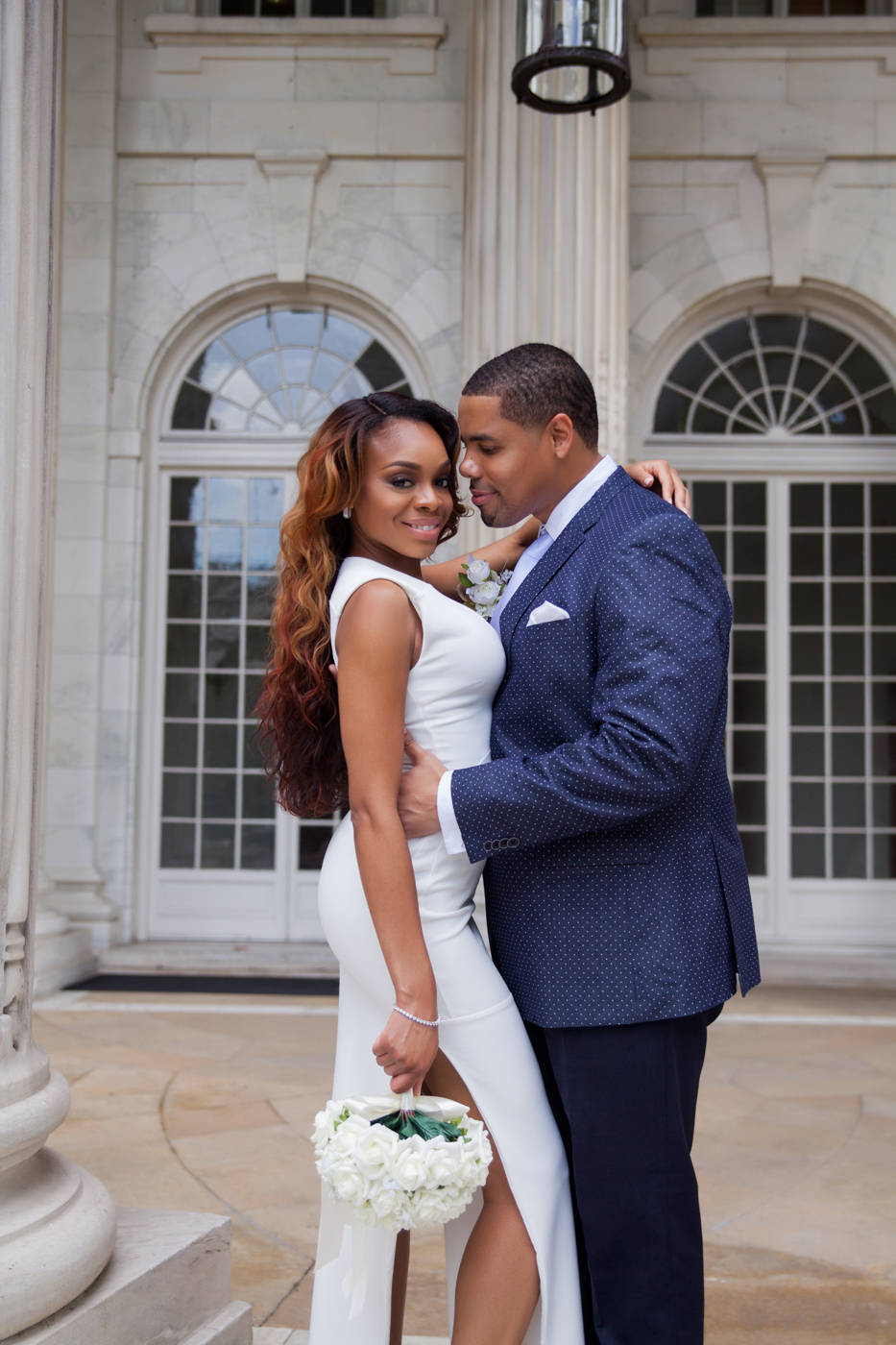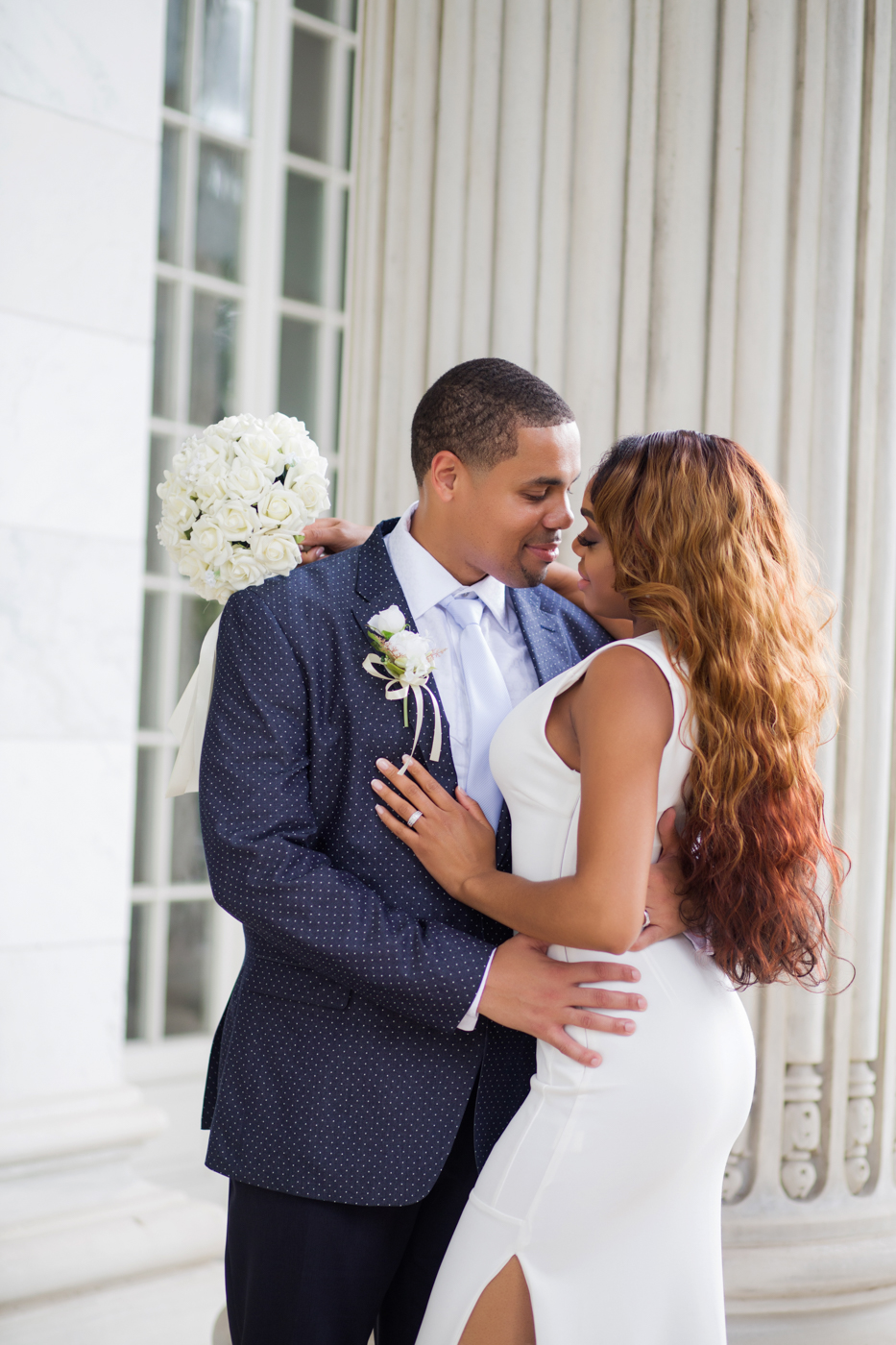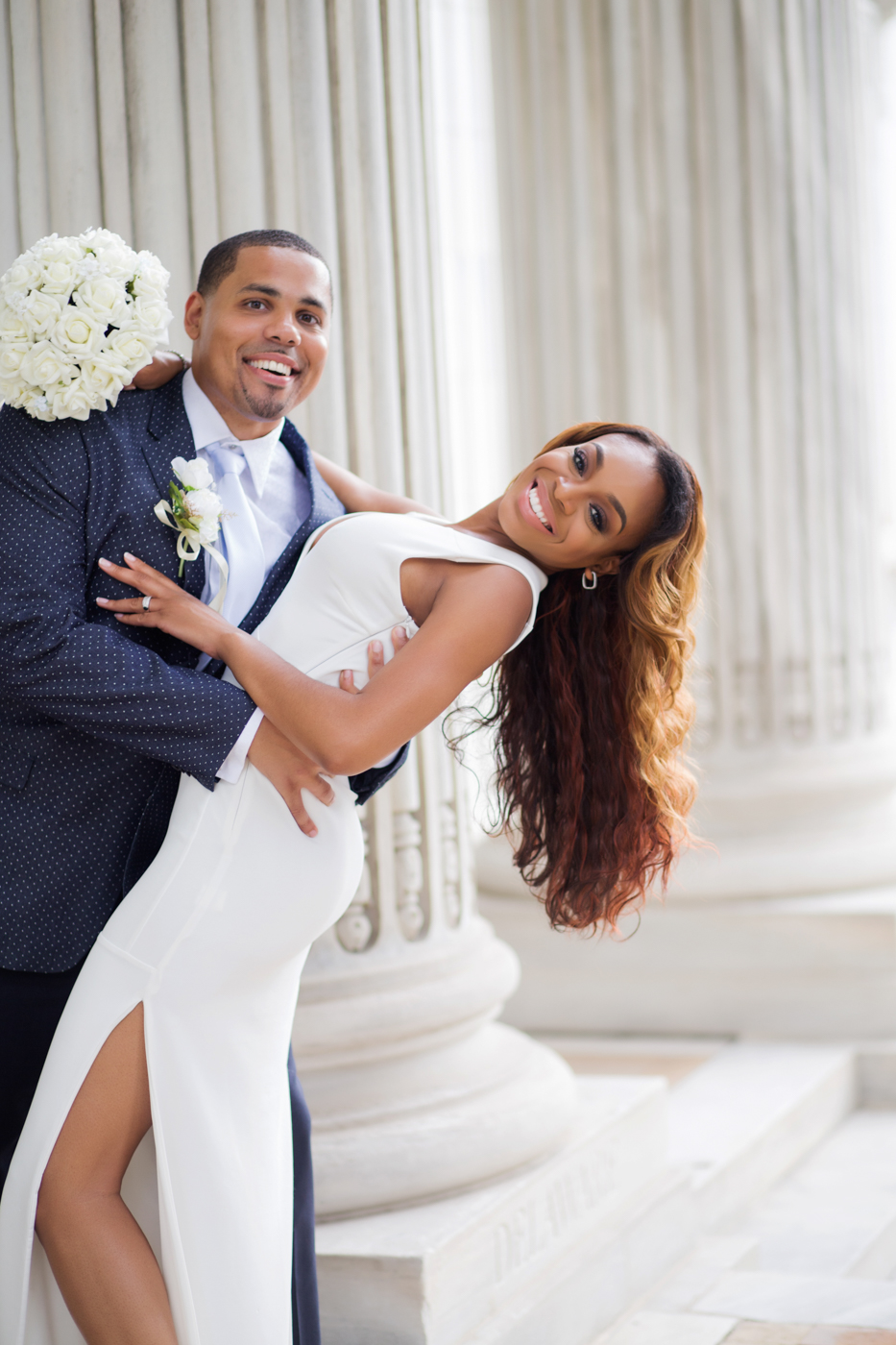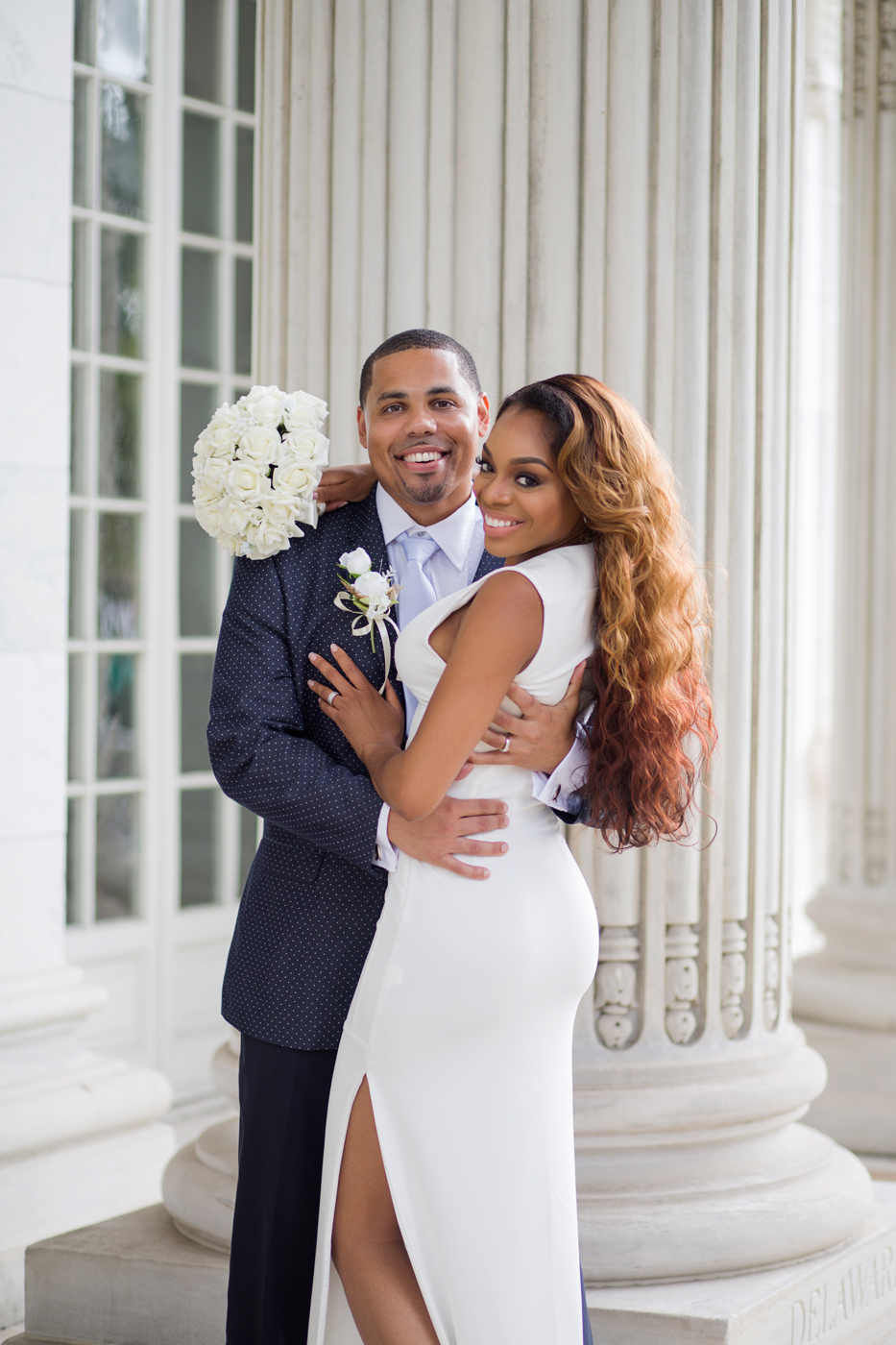 They got married in a courthouse and didn't want to have big wedding. But Shanta still had a dream of beautiful pictures of their special day – with her in the white dress and him in a suit. So she emailed me asking to set up a wedding photo shoot in Washington, DC.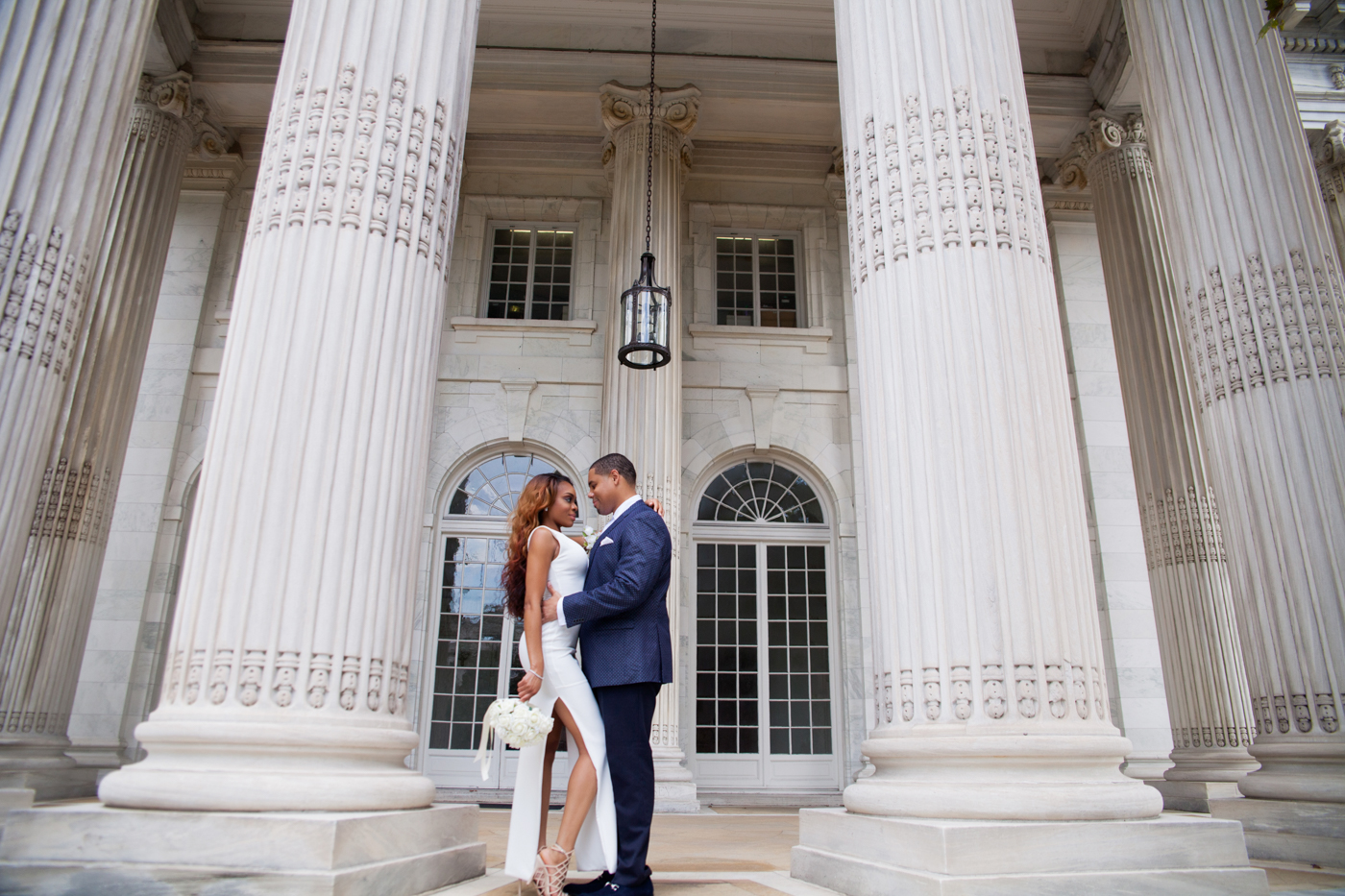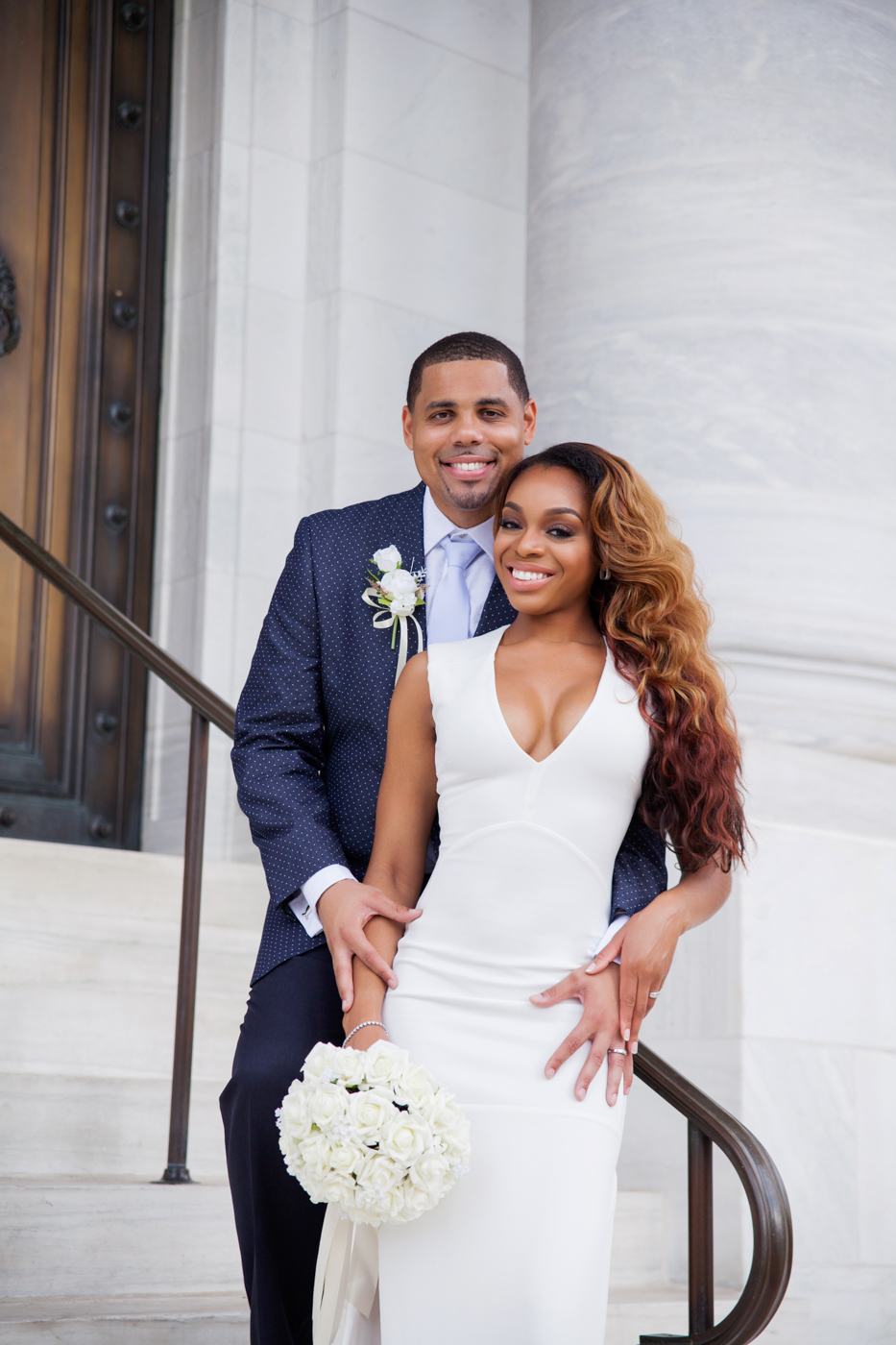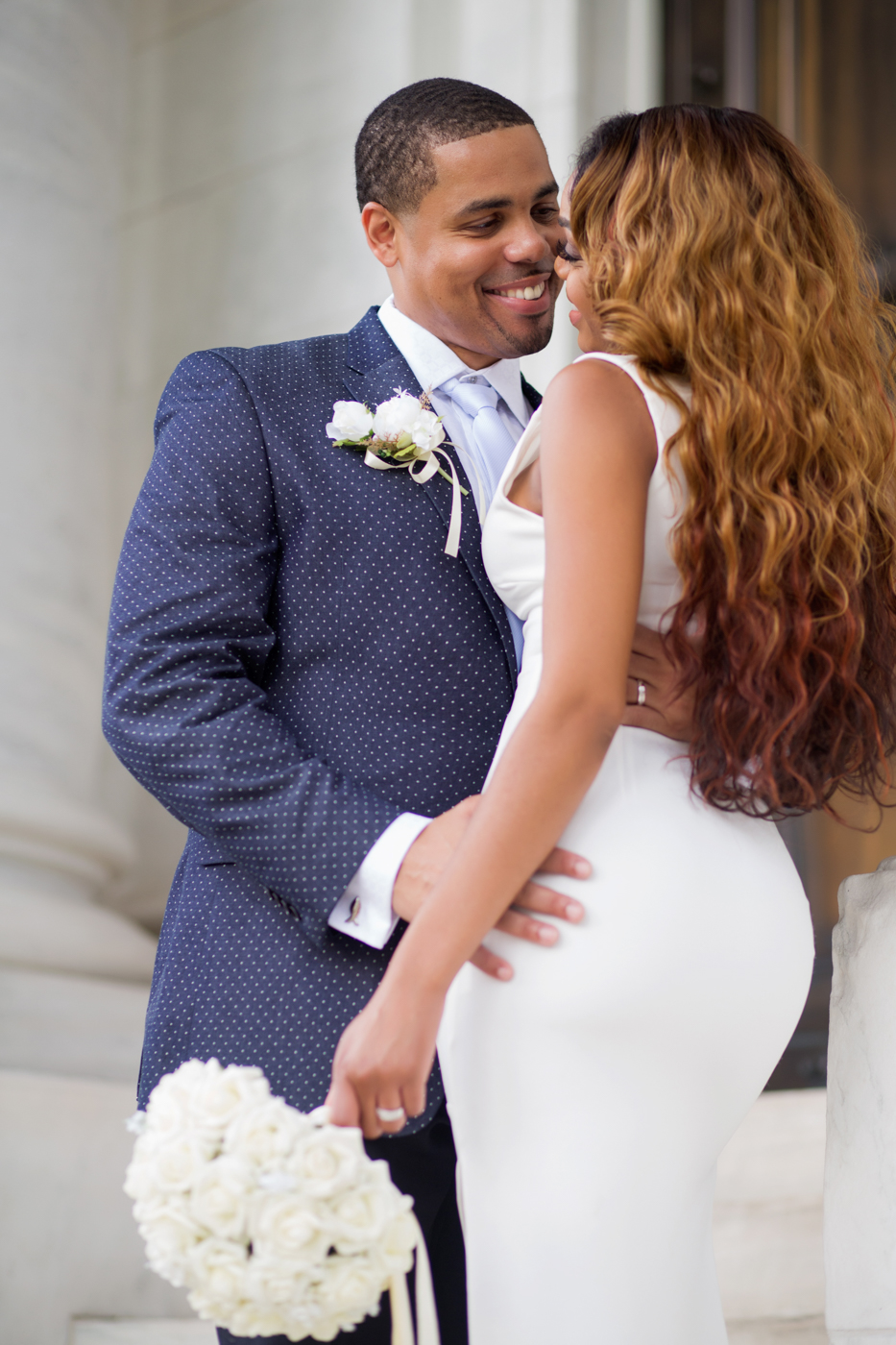 We didn't shoot exactly on their wedding day, they were already married at the time of the photo shoot. But, hey, what does it matter, really? all that matters is that in a few years from now they will be looking through their wedding album and showing beautiful wedding pictures to their kids.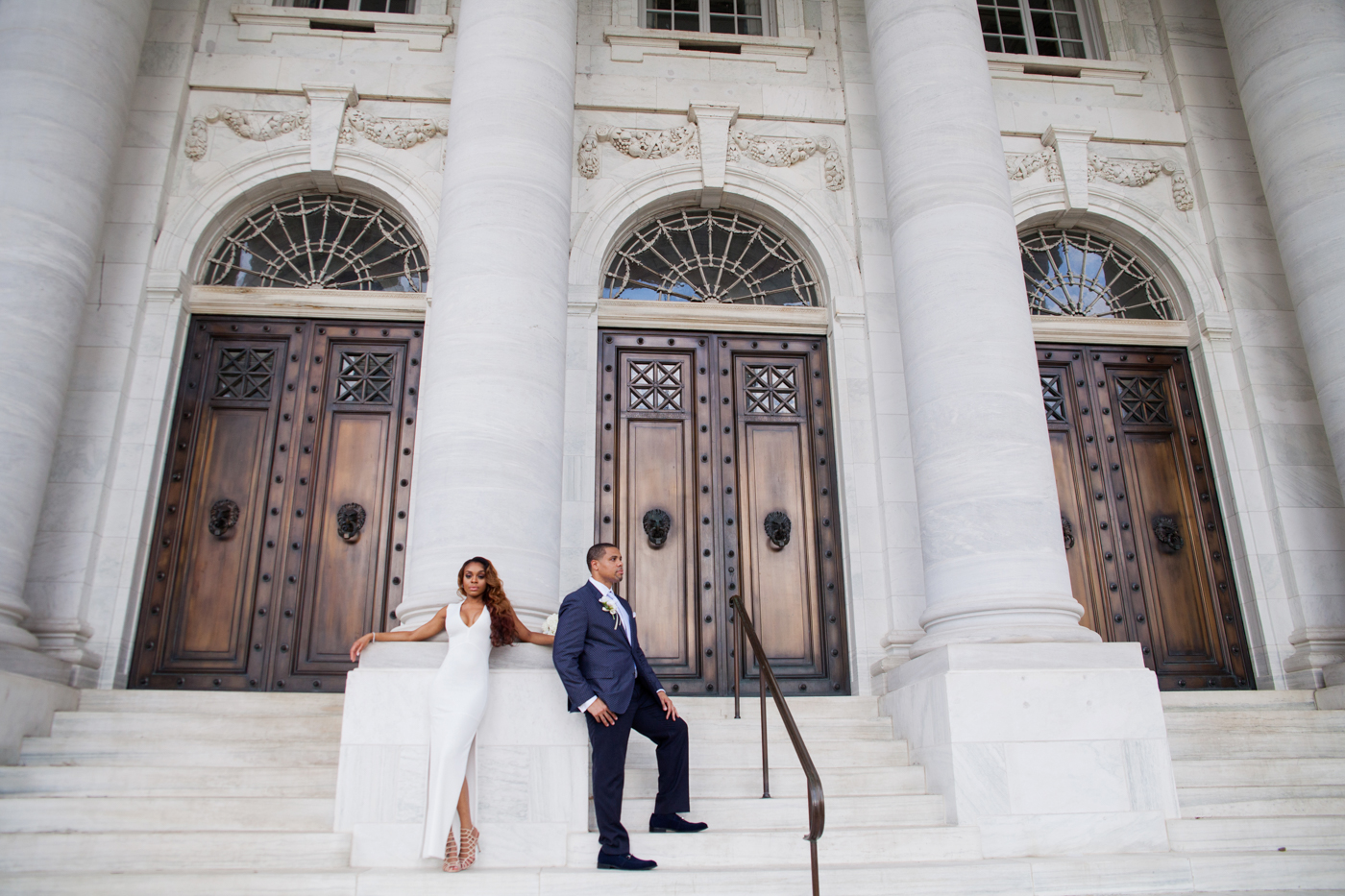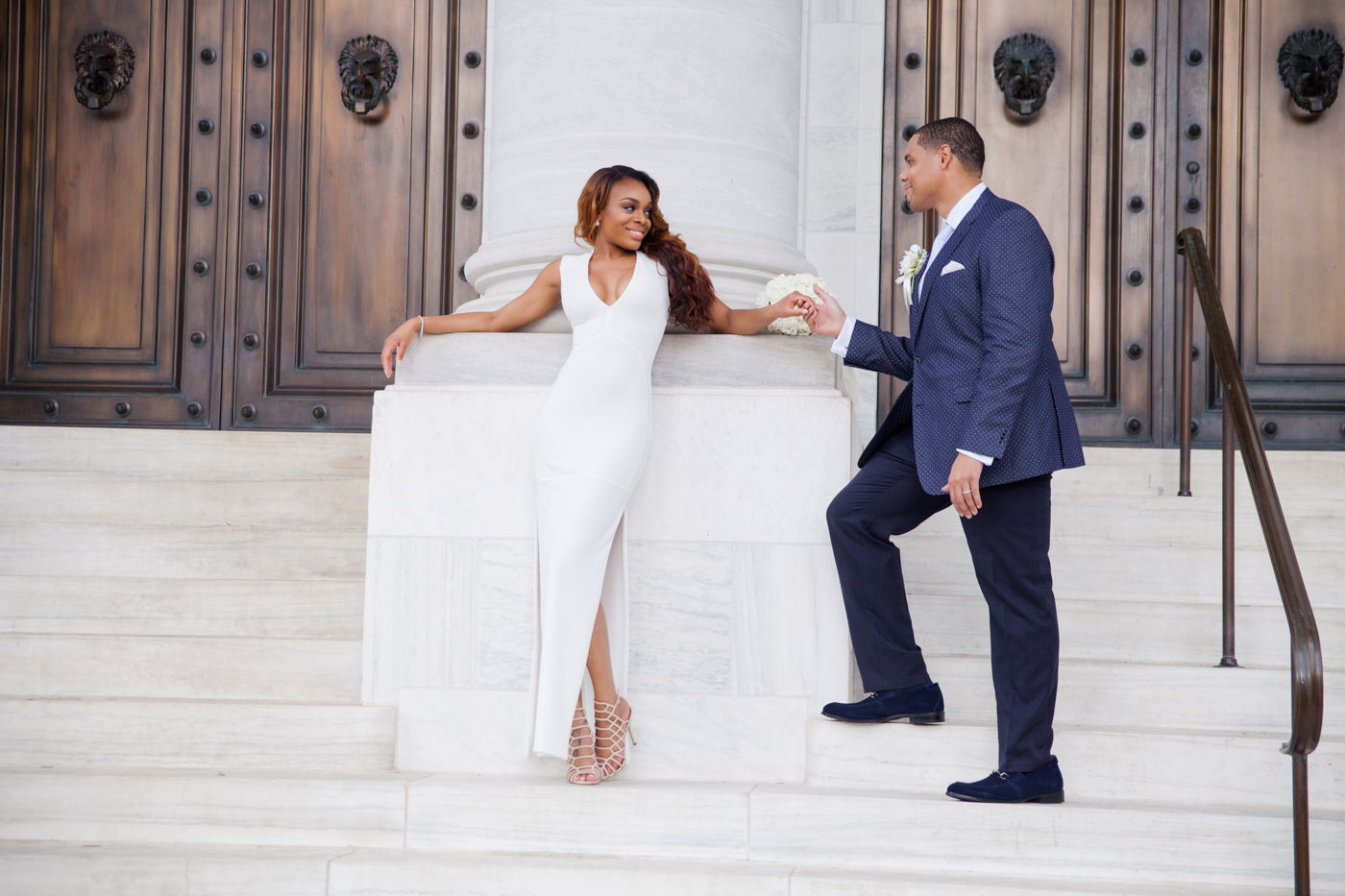 Shanta is very stylish Miami girl, and Chris a young professional, working on government projects in DC. They met in Miami, and apparently decided that long distance relationship is not for them. So Shanta had to move from warm and upbeat Miami to uptight DC, as her job was more flexible and allowed for the move.
As I said, Shanta has a great sense of fashion and style, and she specifically asked for some fashion inspired wedding photos with classic DC locations. That's probably one of the main reasons she wanted me to do their wedding pictures. Keeping that in mind, I mixed up traditional couple poses with some fashion-forward and not so traditional wedding poses.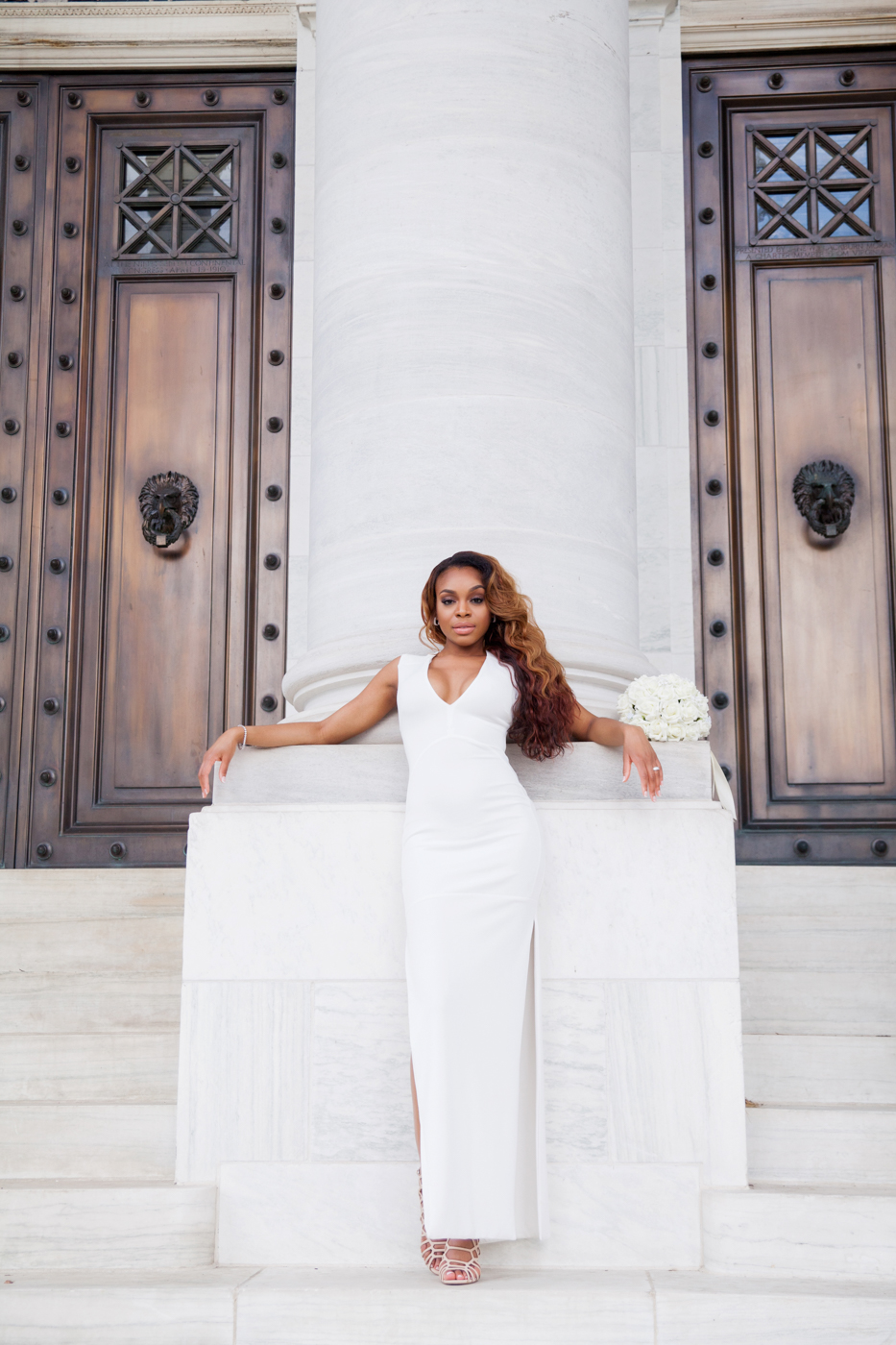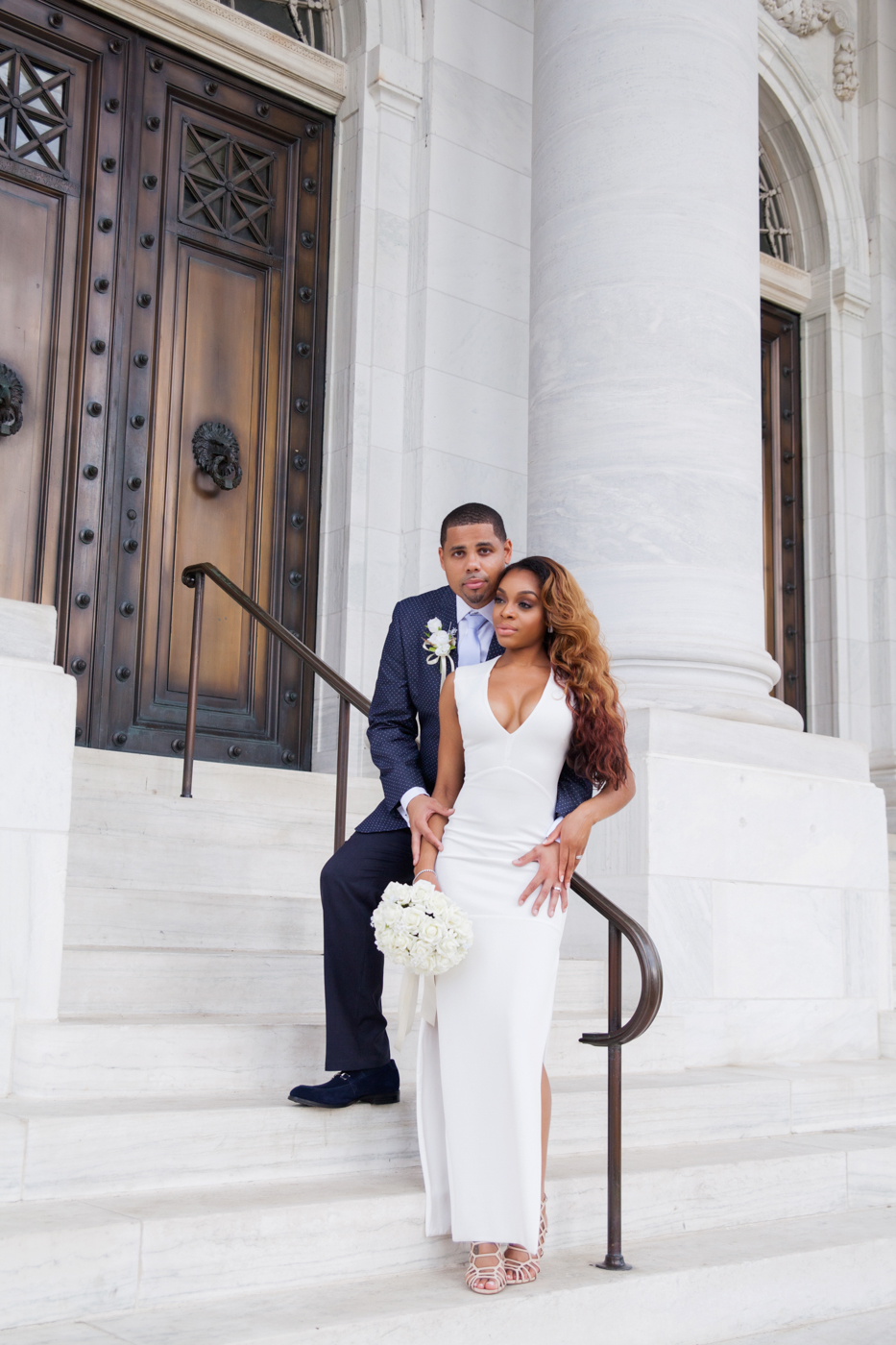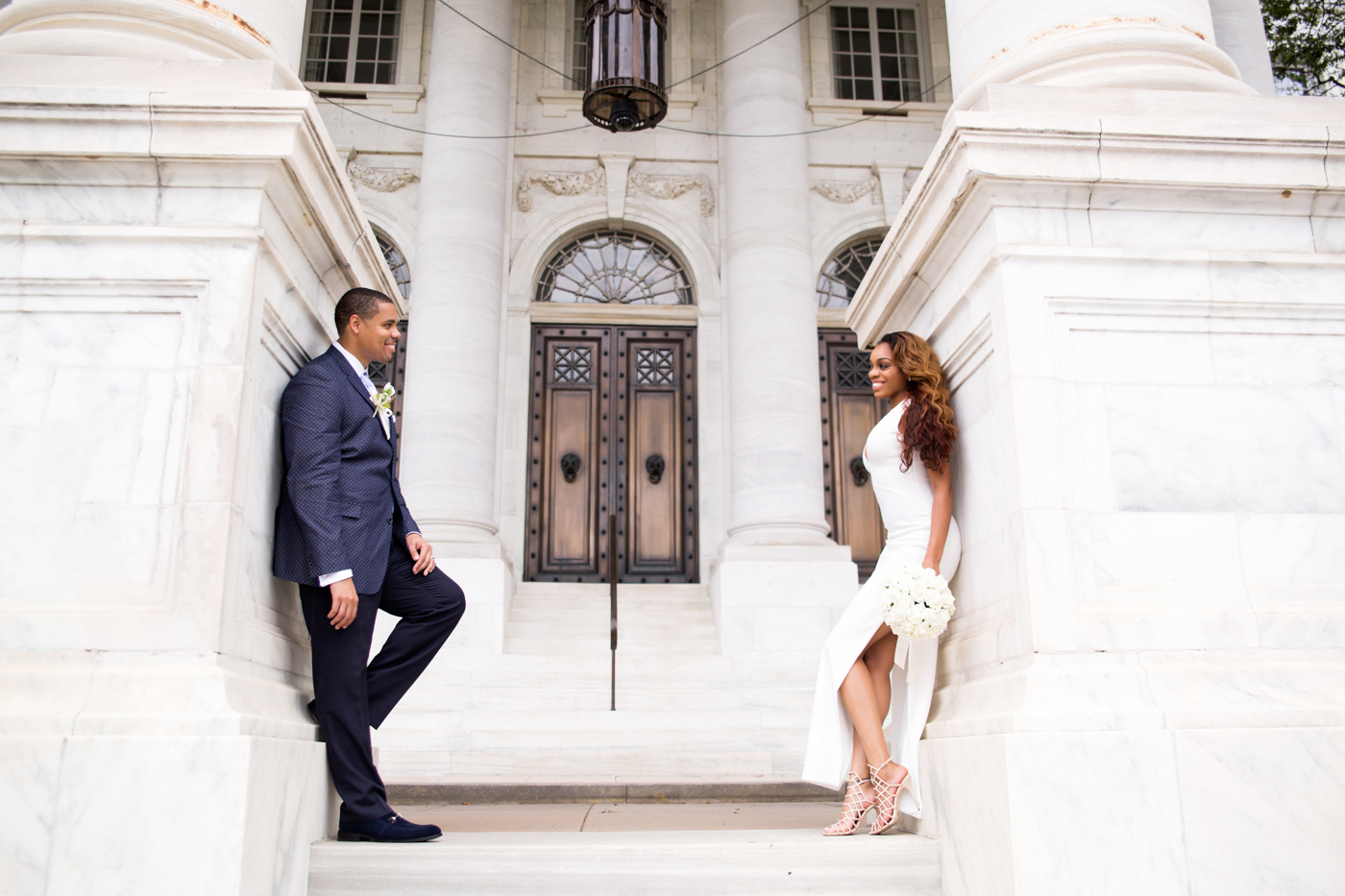 Chris is very outgoing, has a great personality with the right amount of goofiness. So, of course, first of all he just wanted to make his wife happy, and have a little bit of fun with the shoot too.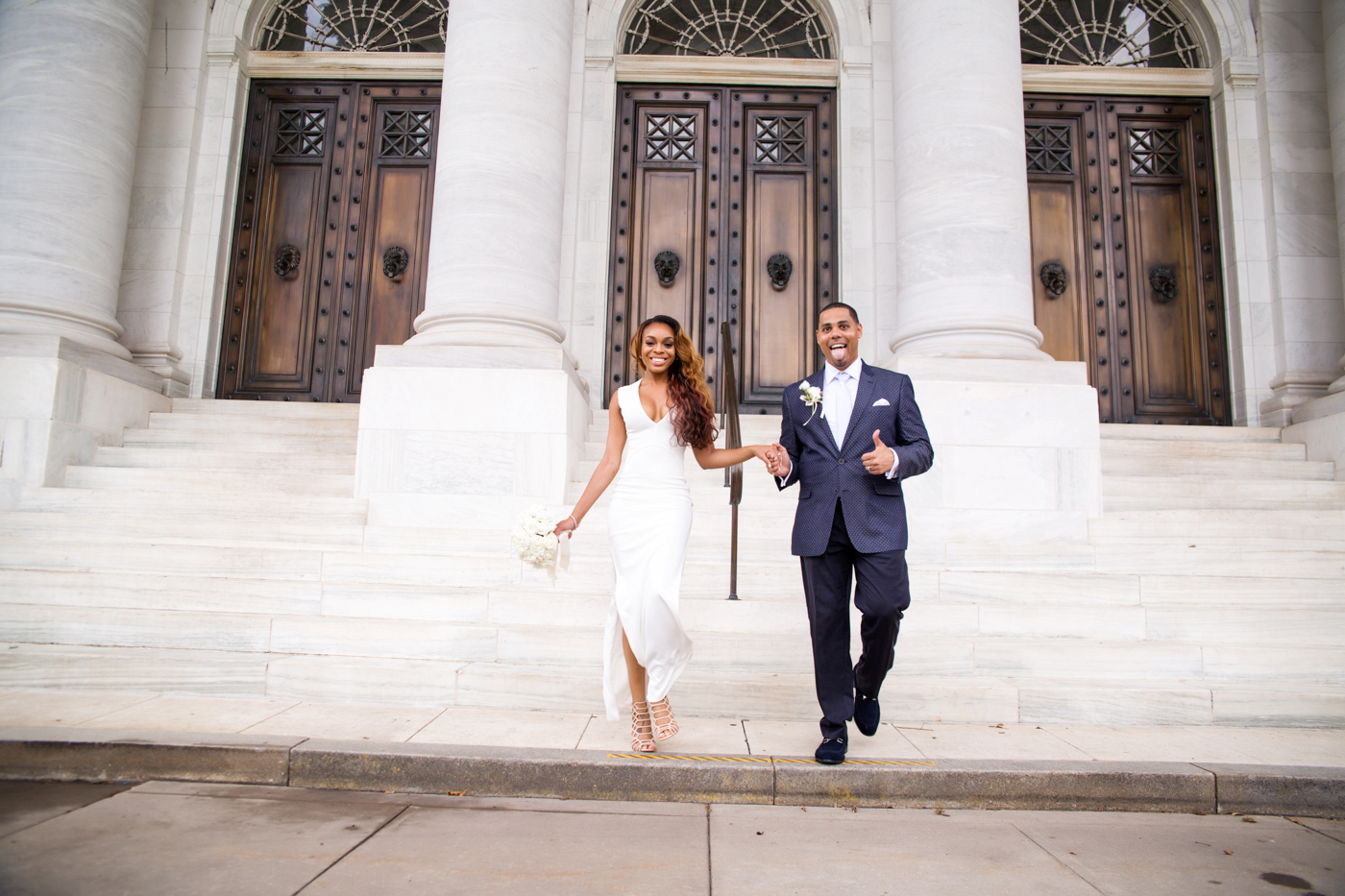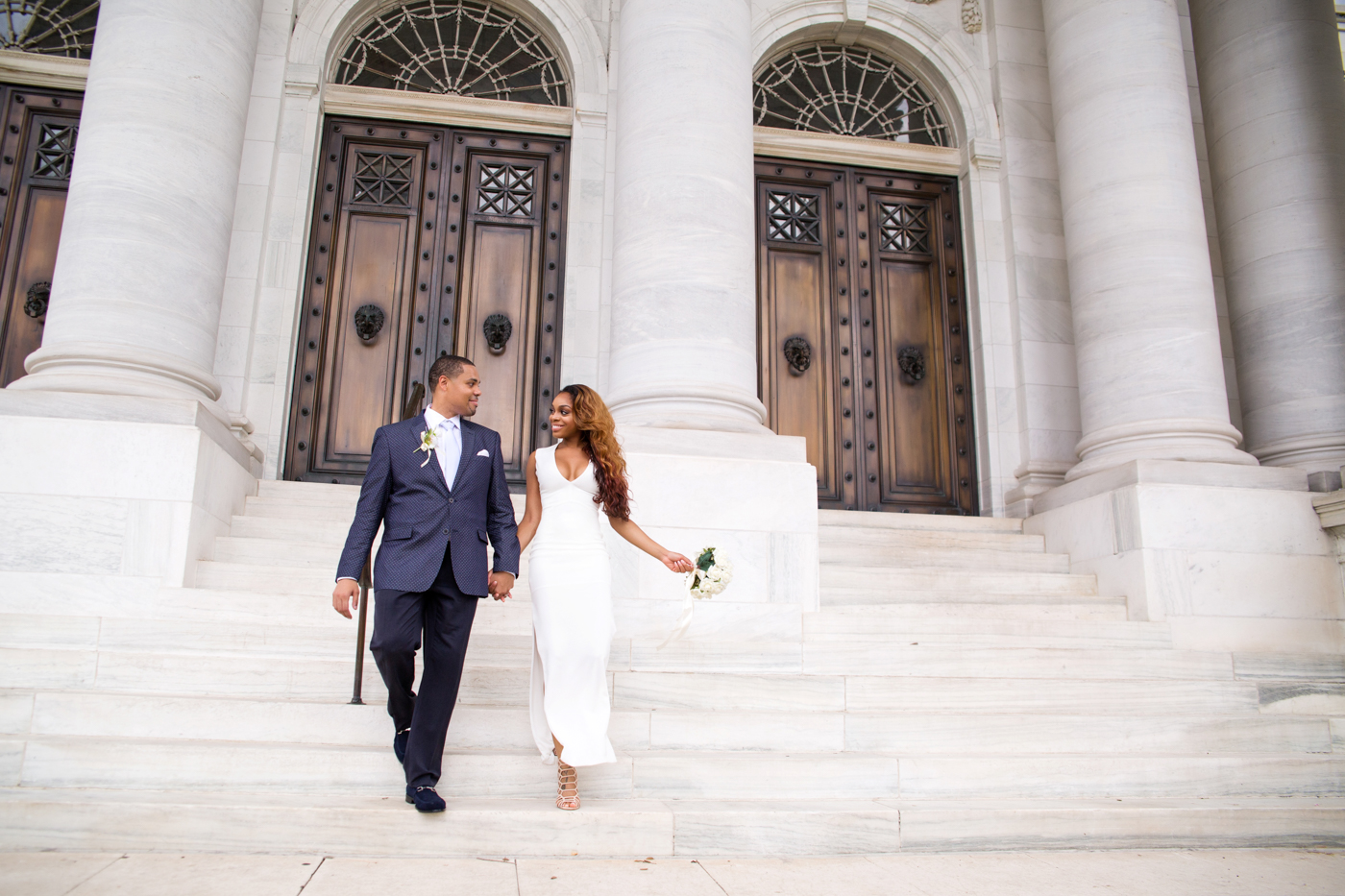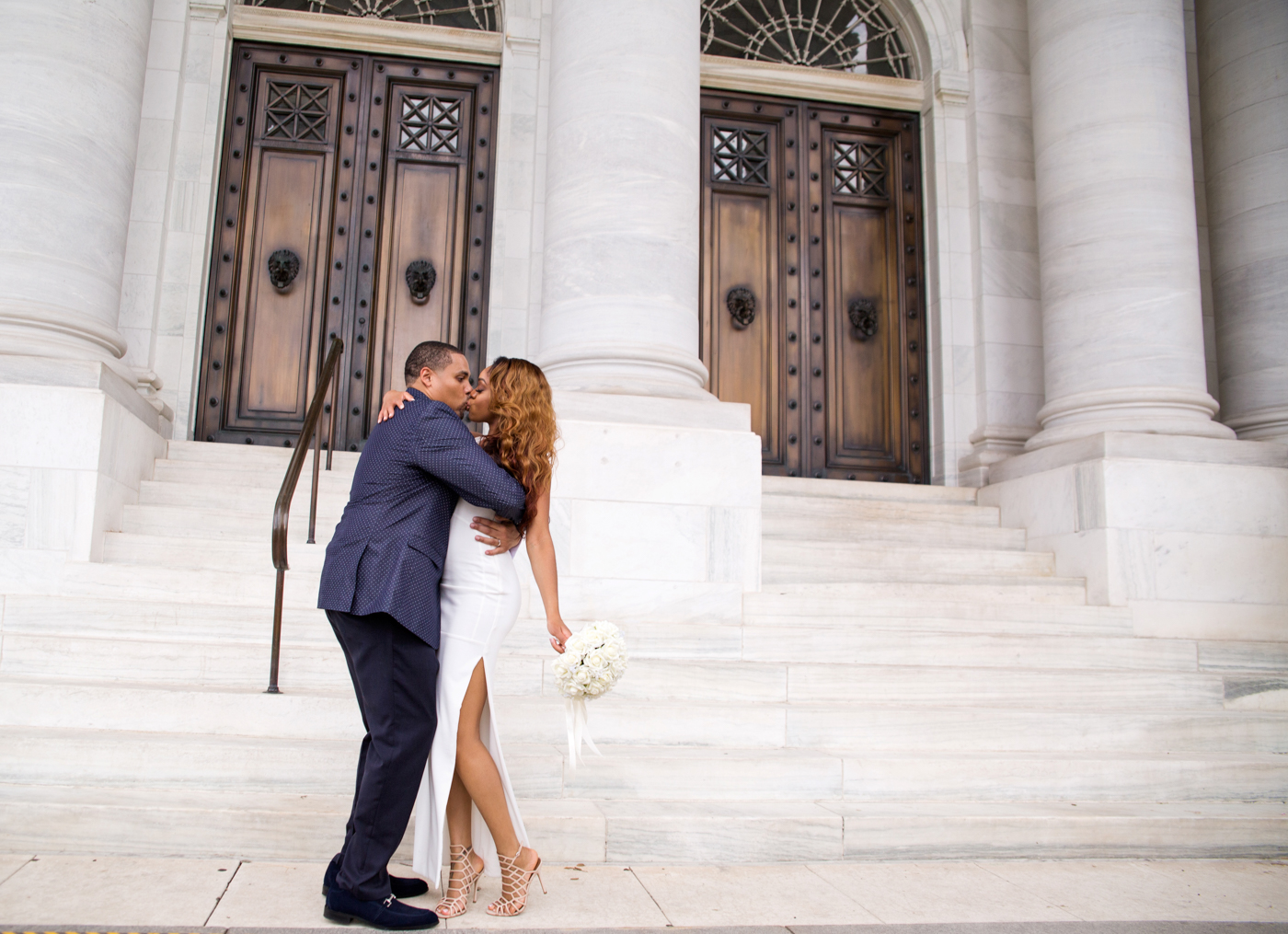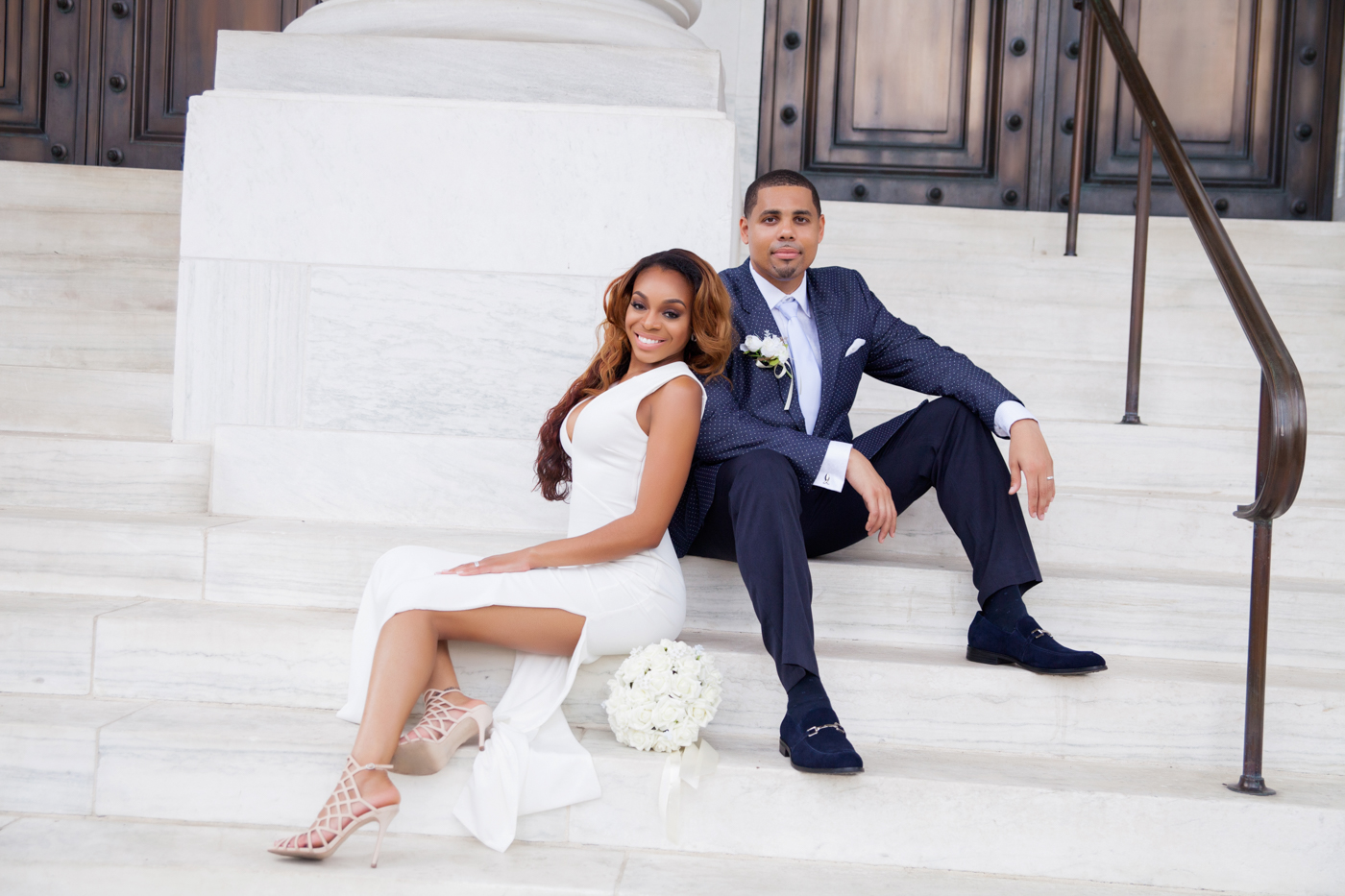 Shanta was wearing a simple fitted white dress, strappy white heels and had a simple bouquet of white roses. She did beautiful hair and makeup herself! But especially loved the slits on her dress – very simple and elegant, yet with a twist.
Chris was wearing a navy blue suit, I love the tine white polka dot on the jacket!
Look cool are the cufflinks!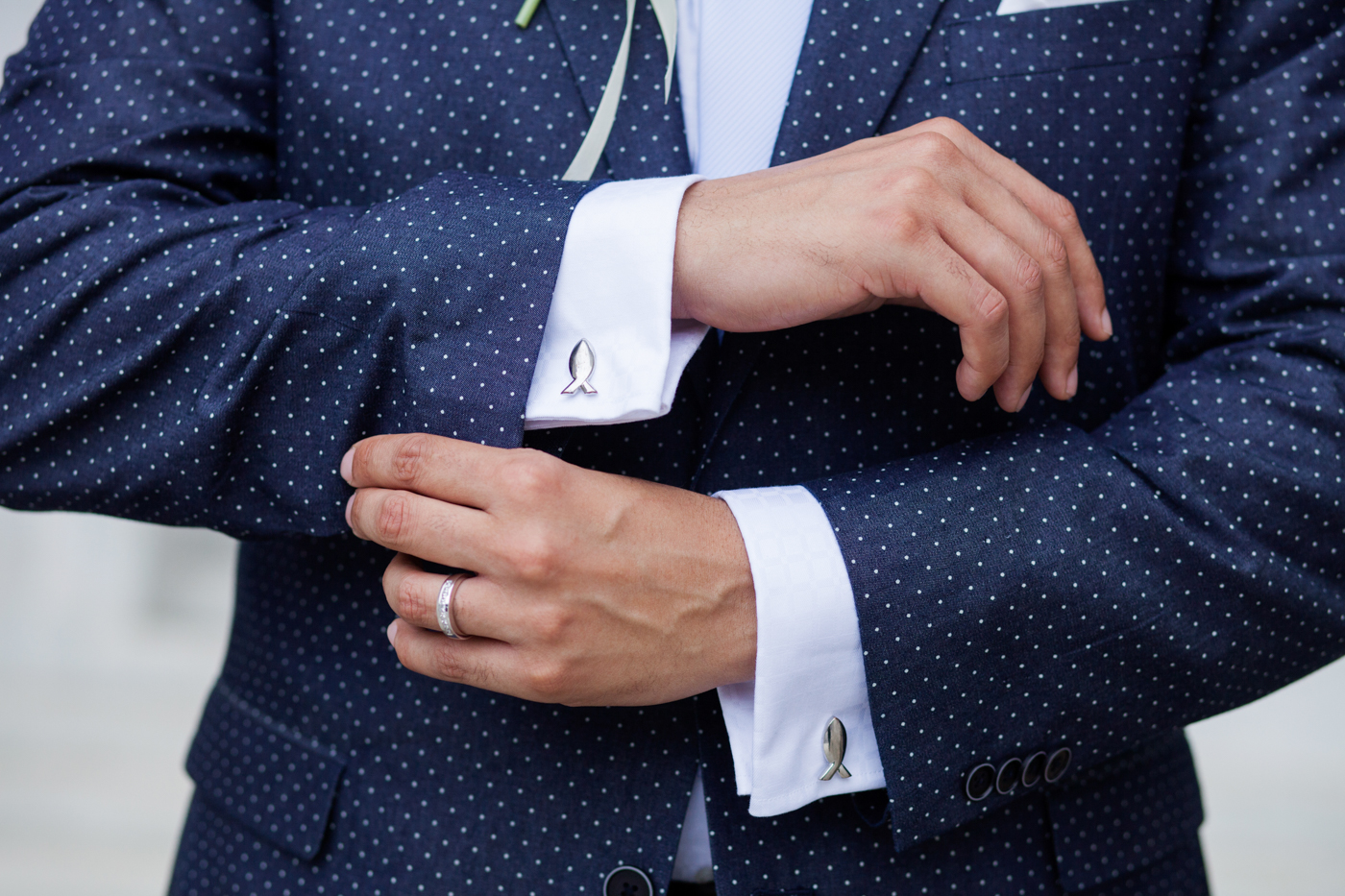 i also loved their wedding rings – very elegant, with an interesting diamond placement.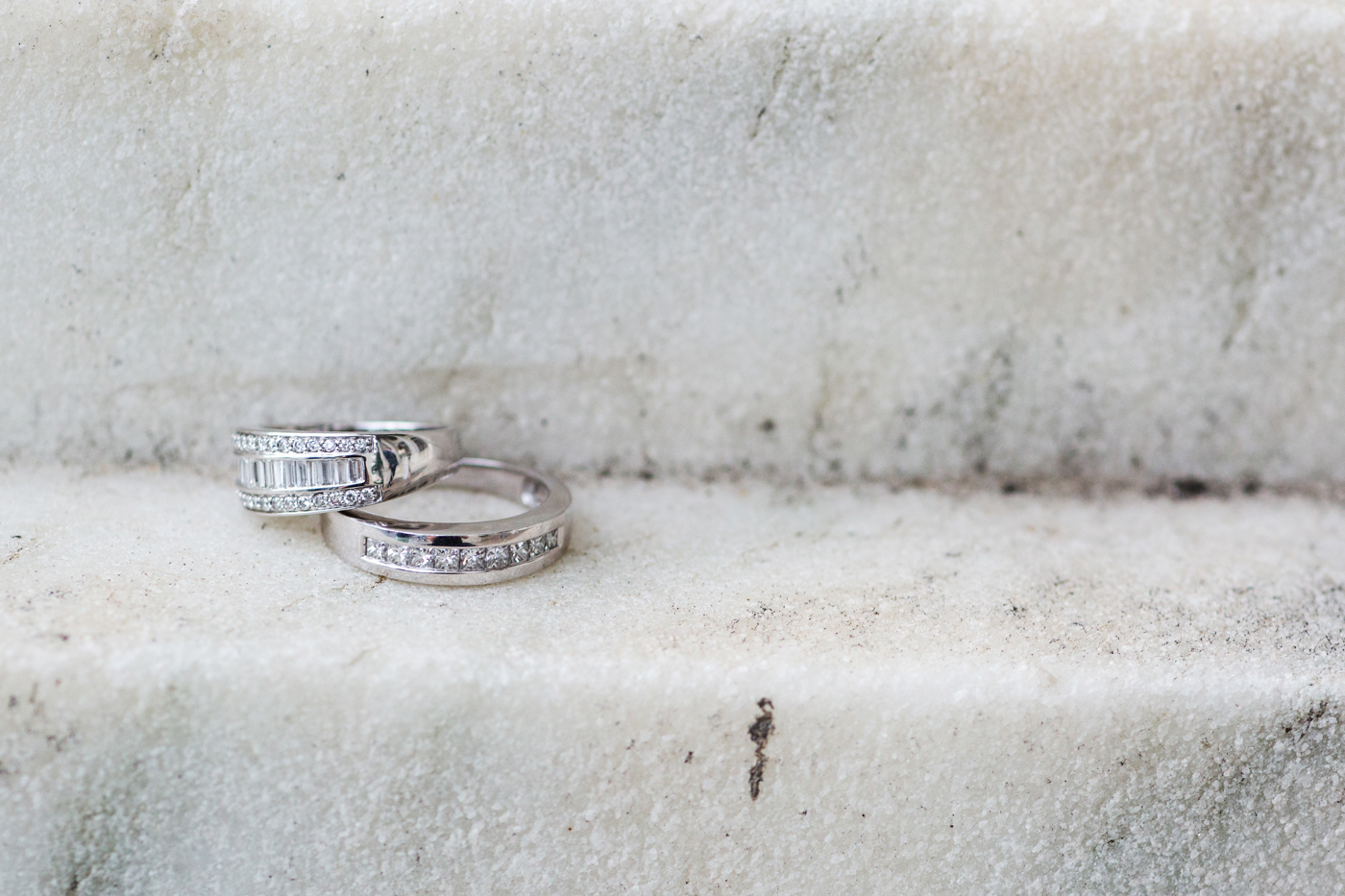 After we took a few more photos around Constitution Hall in DC, we took an uber to Jefferson Memorial.
Shanta had this picture in mind with the Memorial in the background. So we had to walk to the middle of the lawn behind Jefferson Memorial to take the shot. It was challenging, knowing that it was pouring rain minutes before we started their photo shoot.
So there I was, soaking on the wet grass, while making a girl's dream come true. No complaints though, I've worse and will always do whatever it takes to get a great shot.
I especially love those elevated shots with the white columns in the background.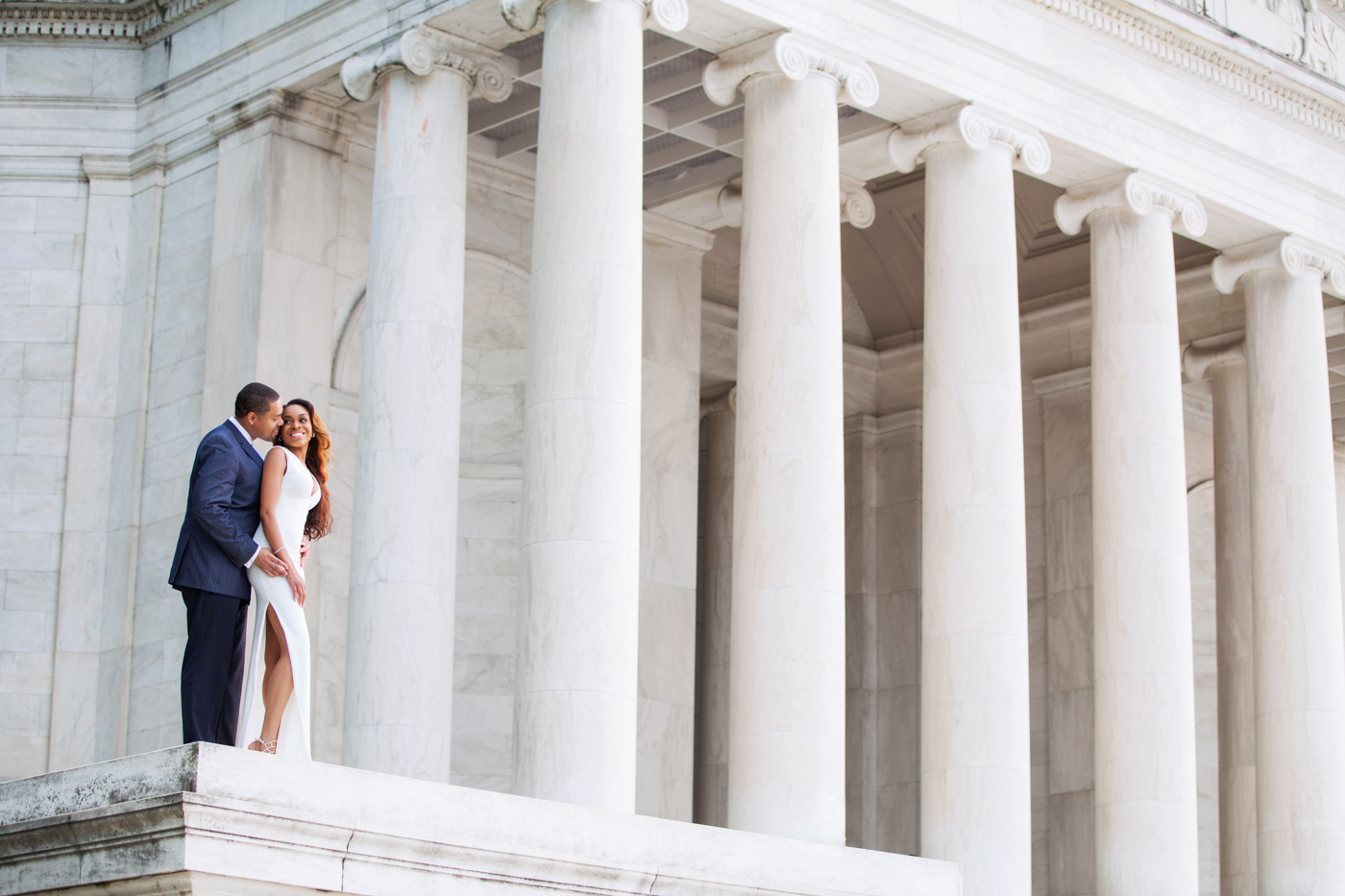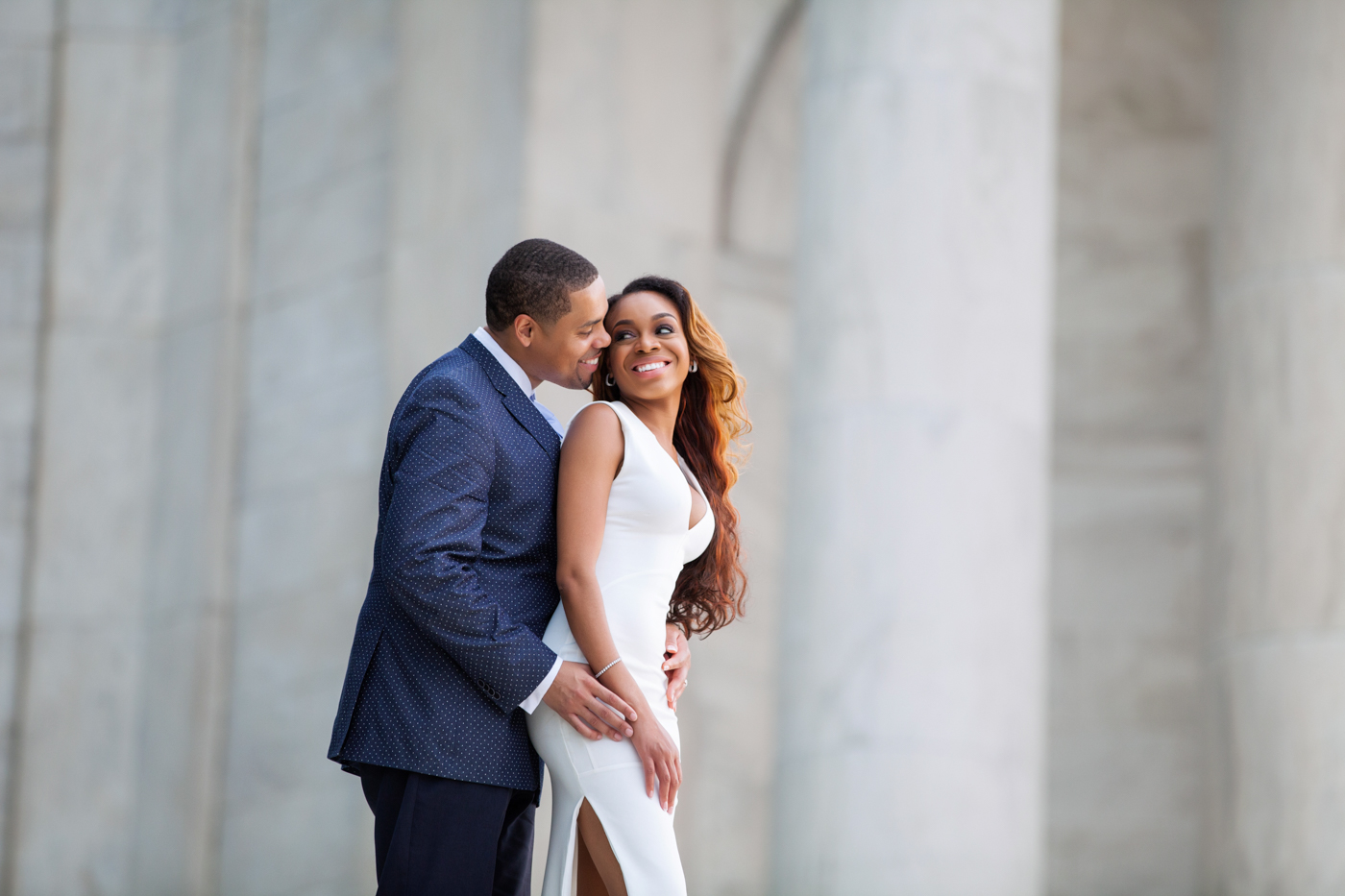 The elopement photo shoot needed a great romantic ending, so we stayed at the memorial and waited for the sunset.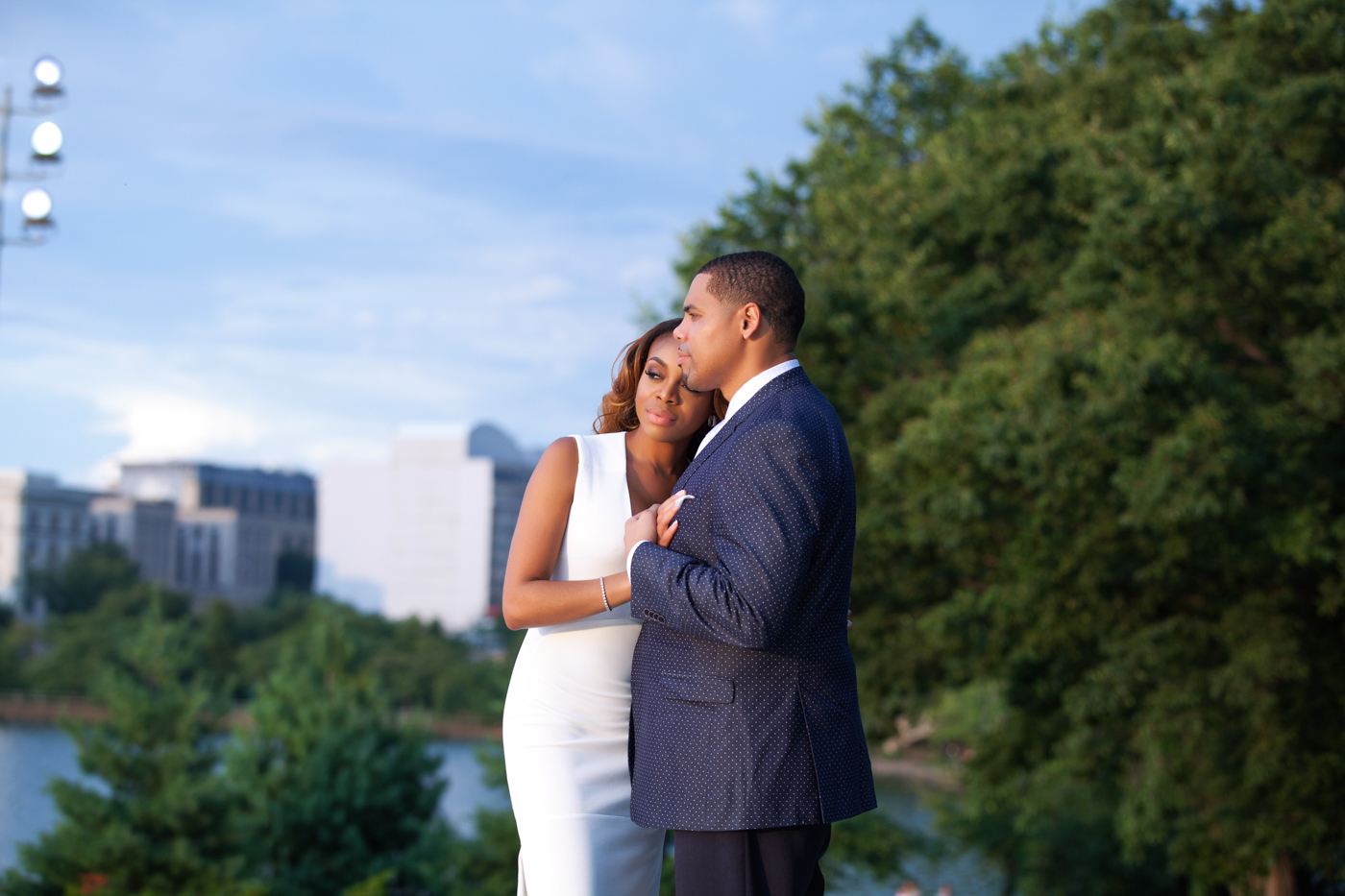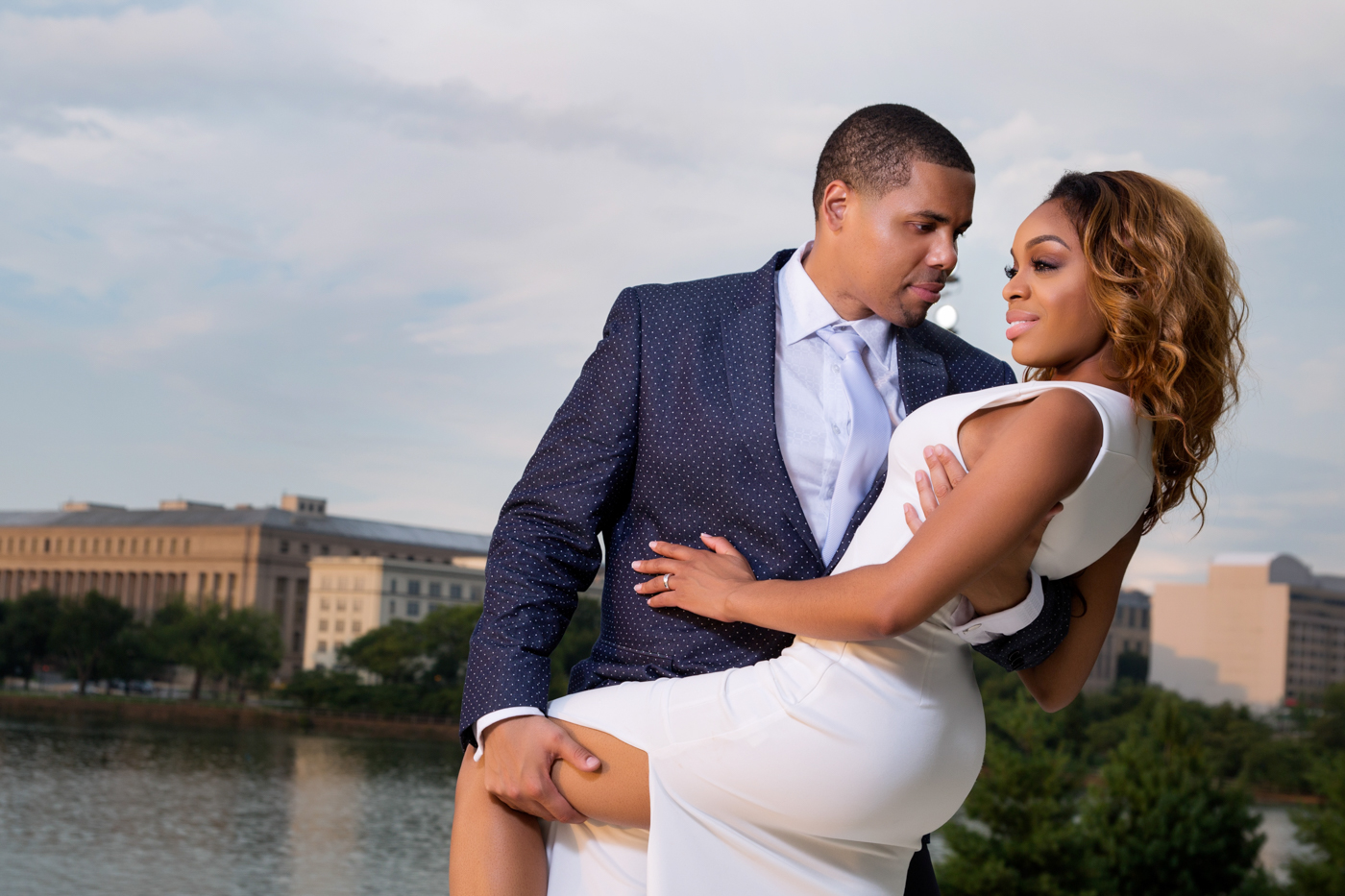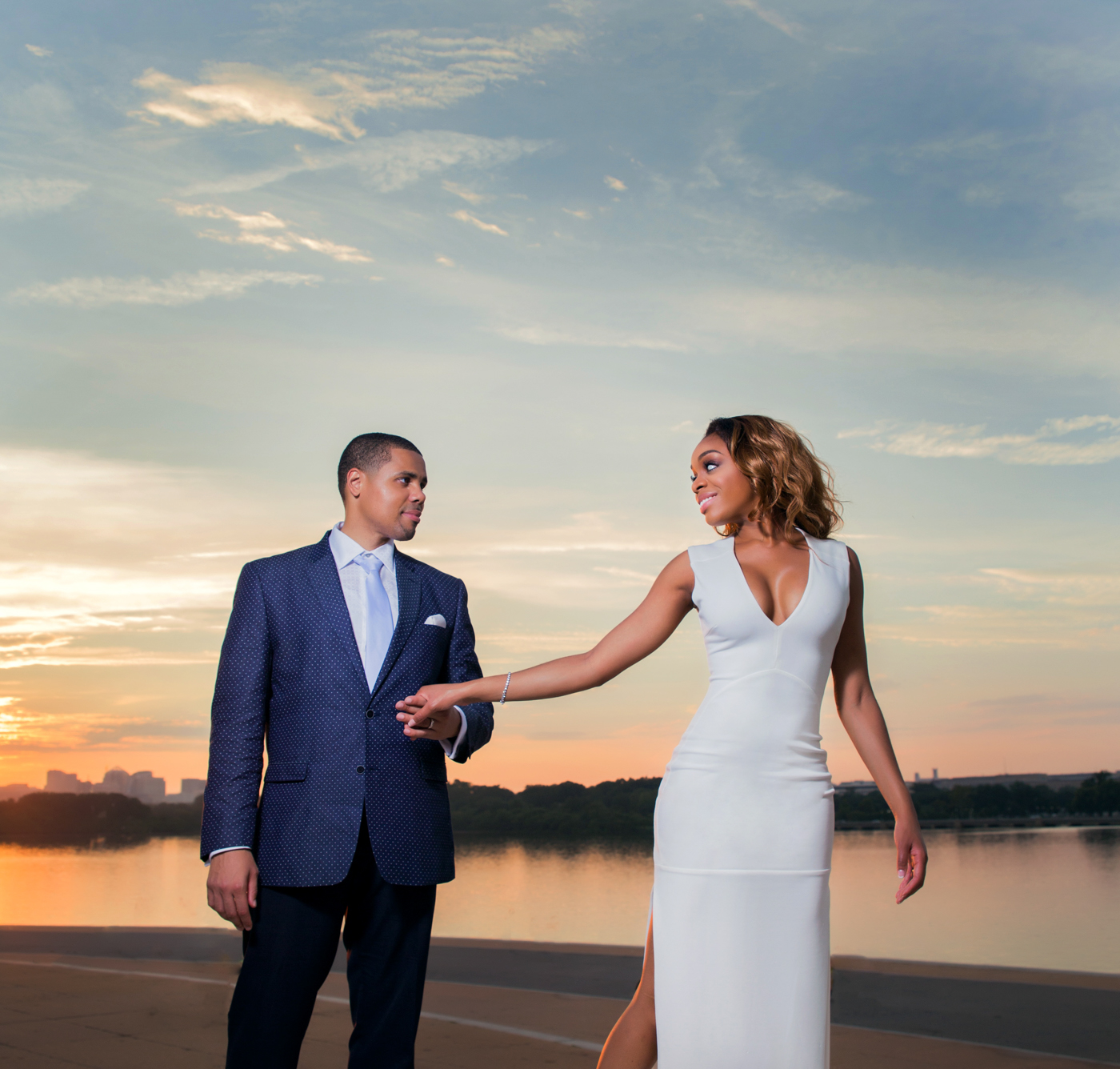 Don't they just look like a movie poster?
This is as romantic as it can get – two people, two silhouettes, becoming one. And the sunset skies behind them.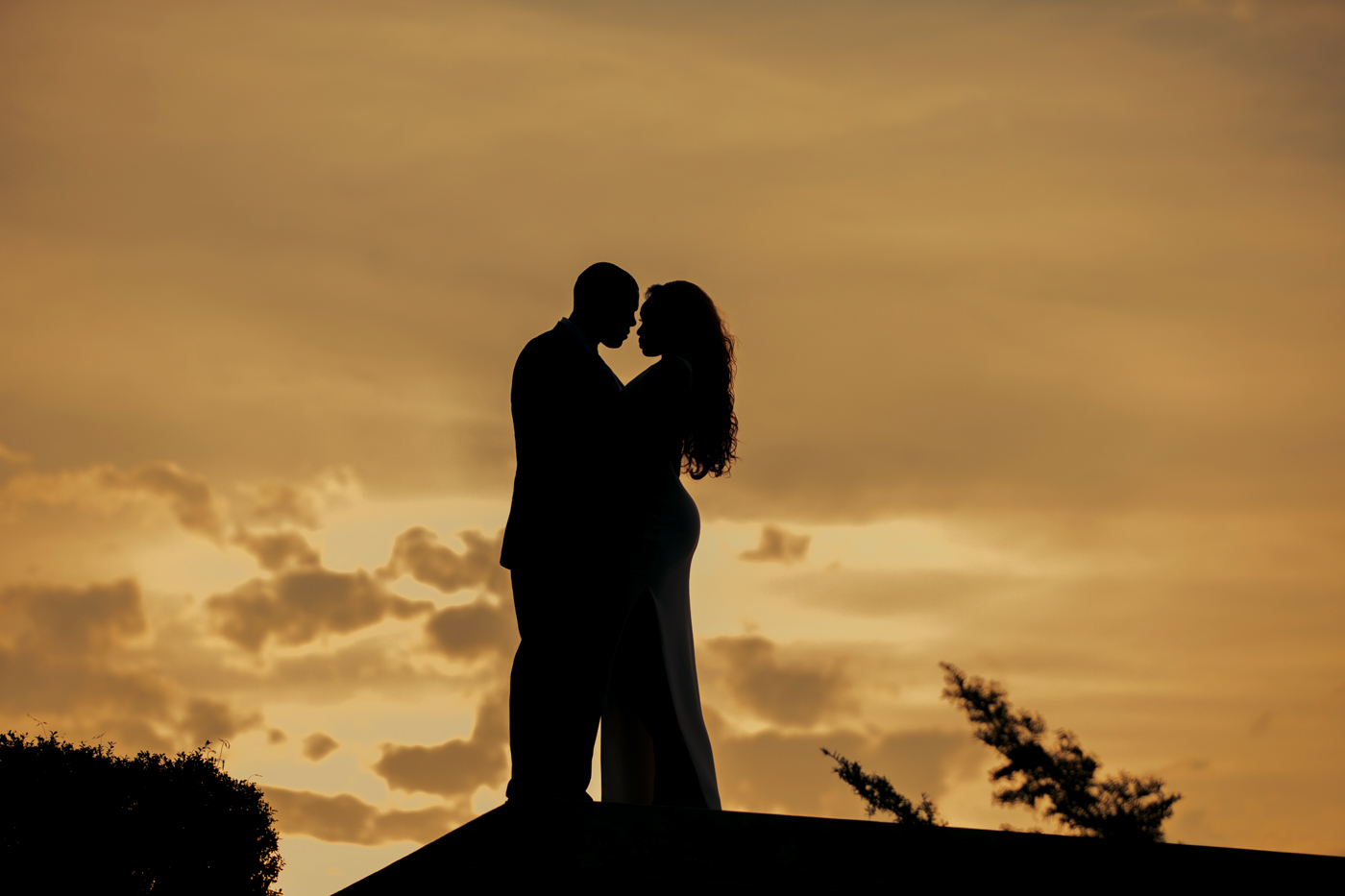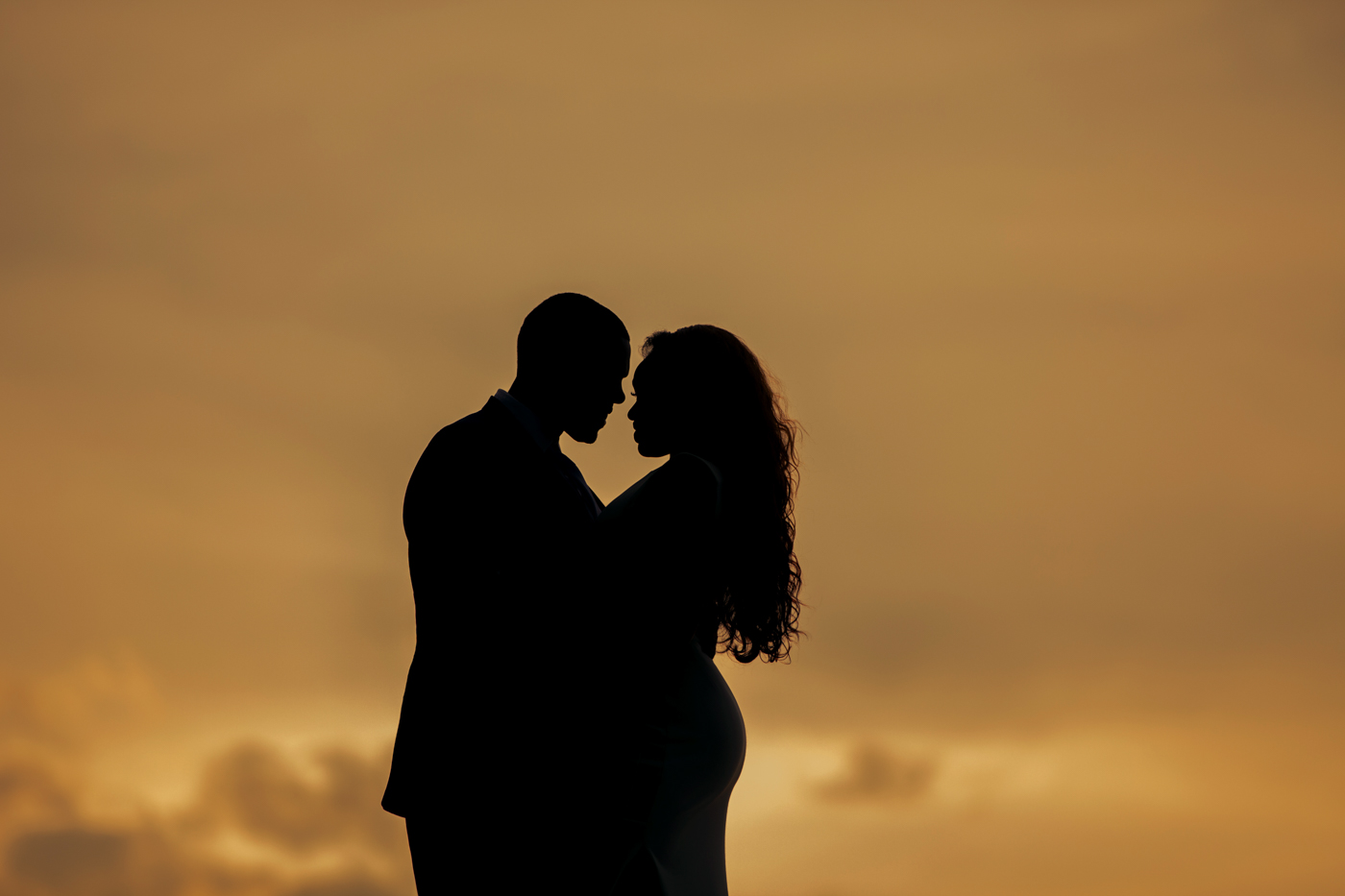 The End.
If it were a movie, there would be titles now.