I can't believe the summer is over! It was definitely a busy one for me – weddings, engagements, family and fashion photo shoots. So finally it's time to share some of the great pictures I took over those hot summer months.
In July I had an honor to photograph the engagement and wedding of this radiant and very sweet couple.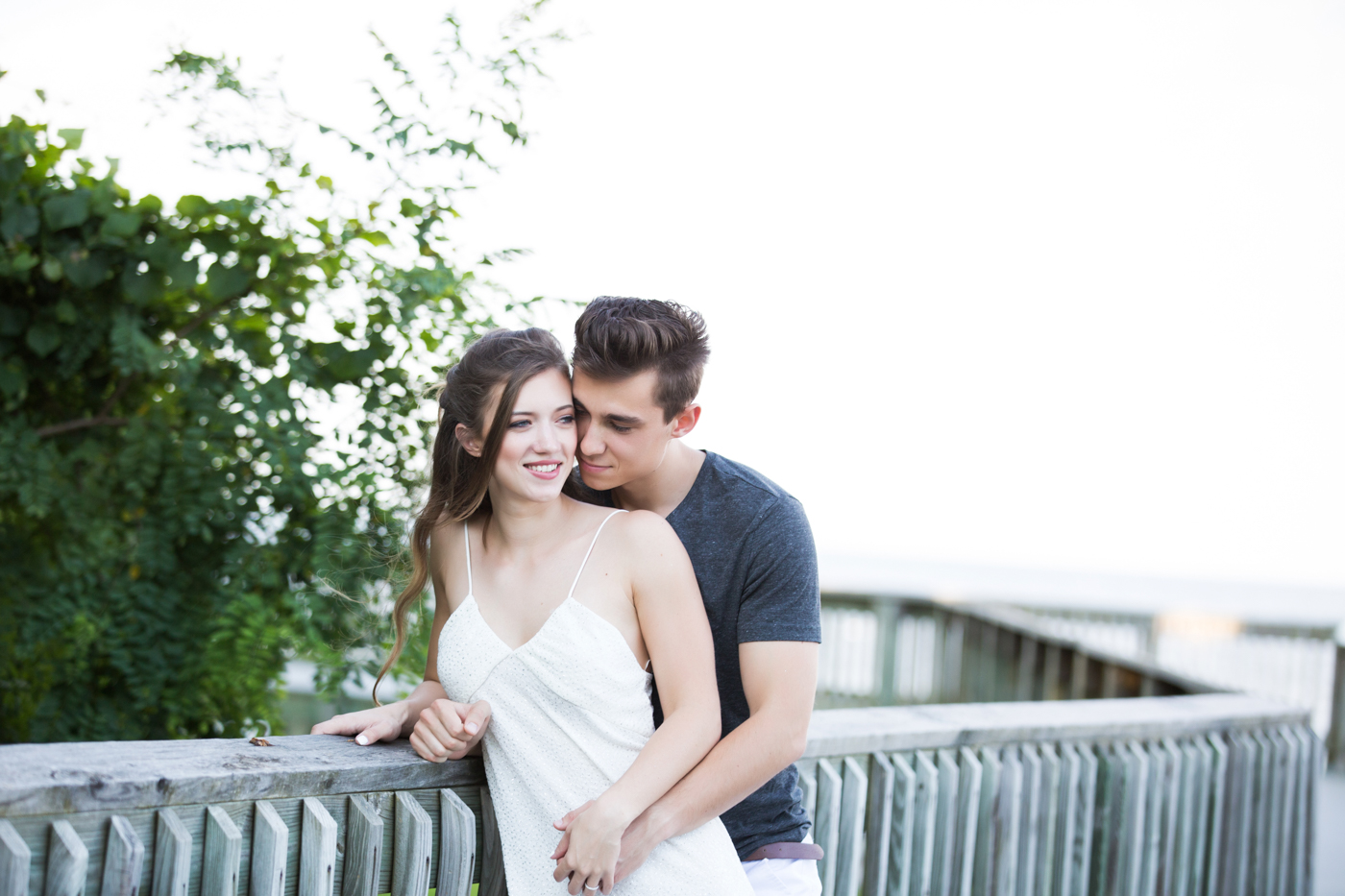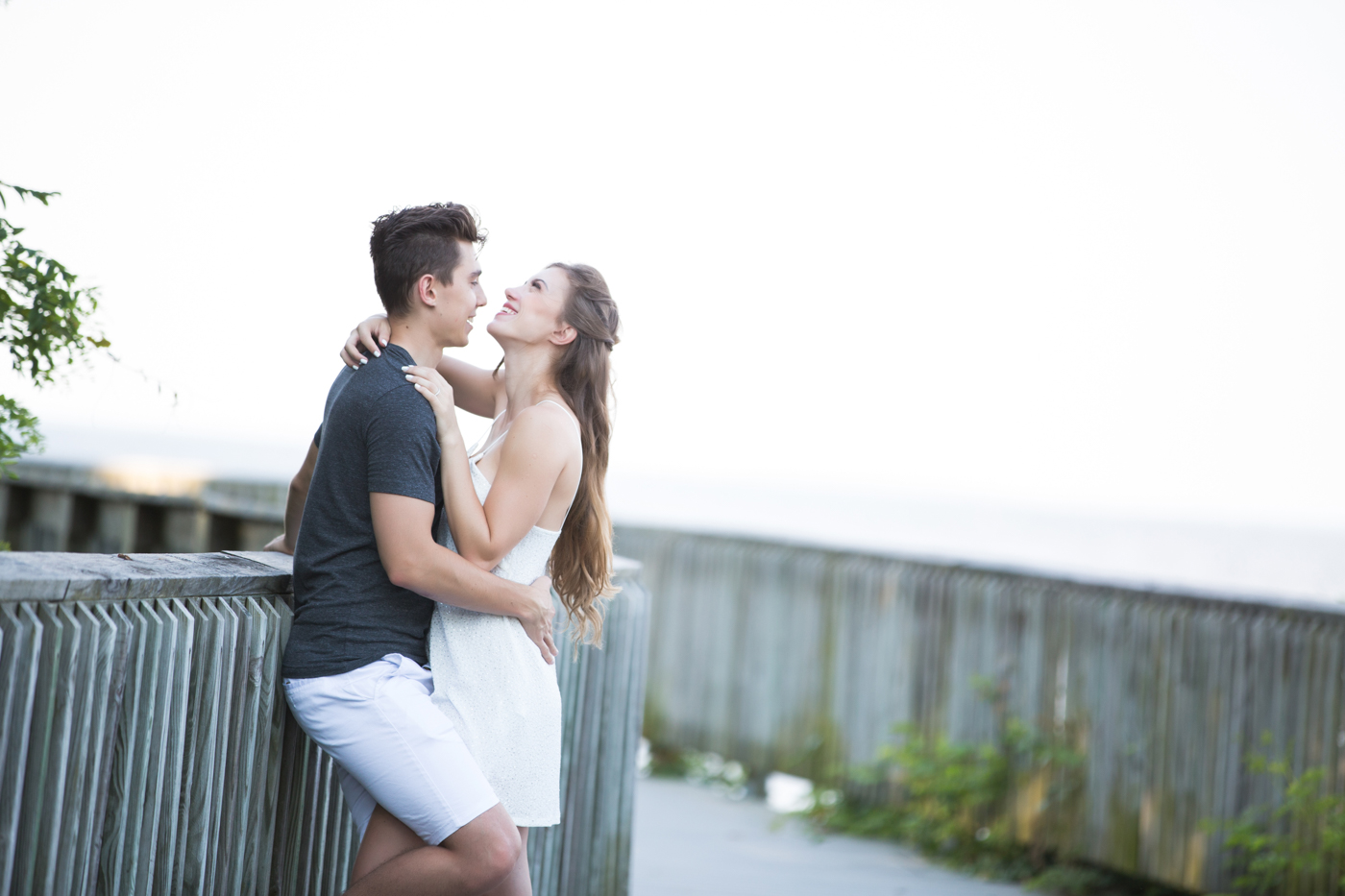 They have quite a history, being together for 4 years and engaged for two, waiting for the right moment to say their "I do"s.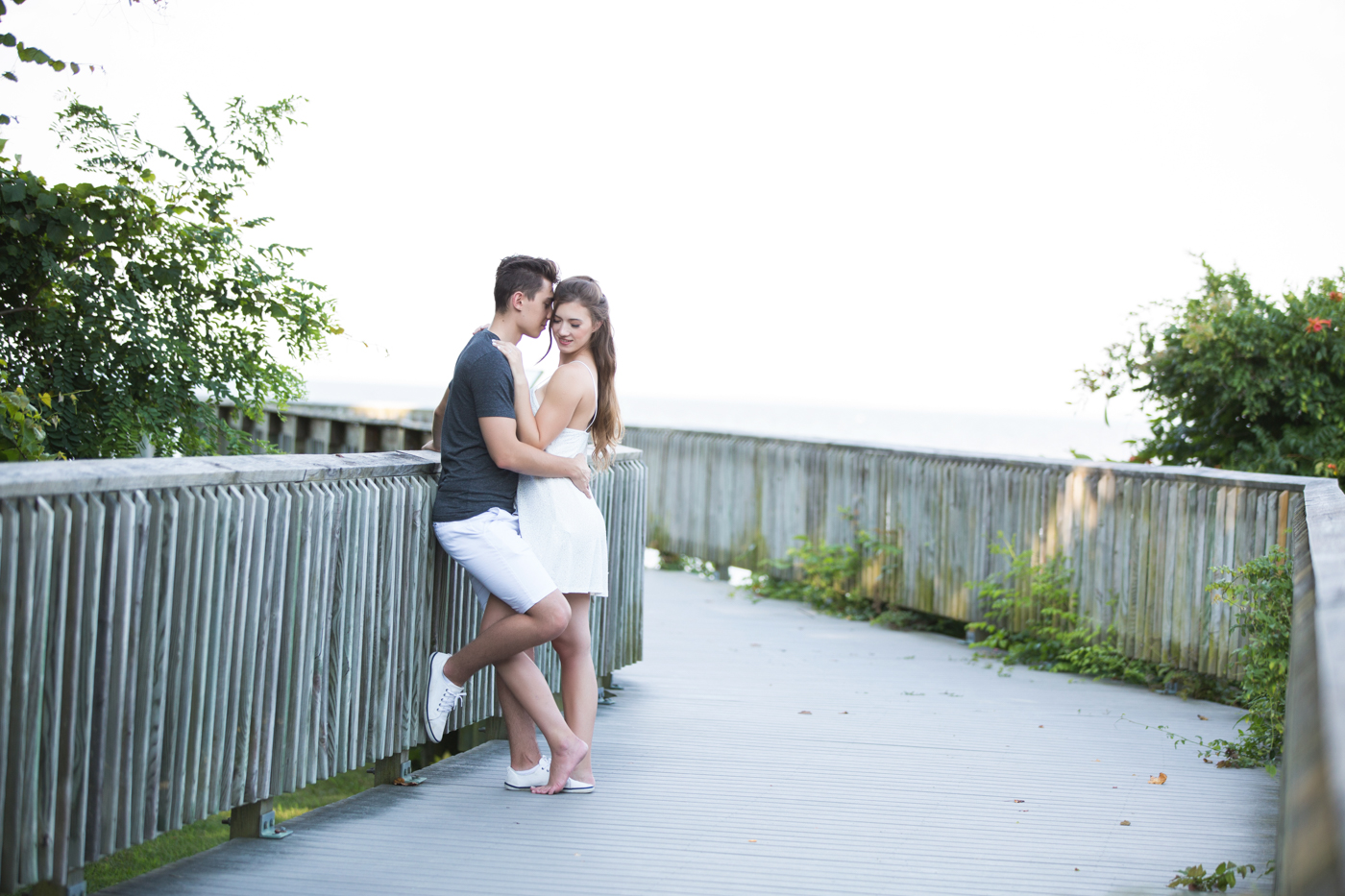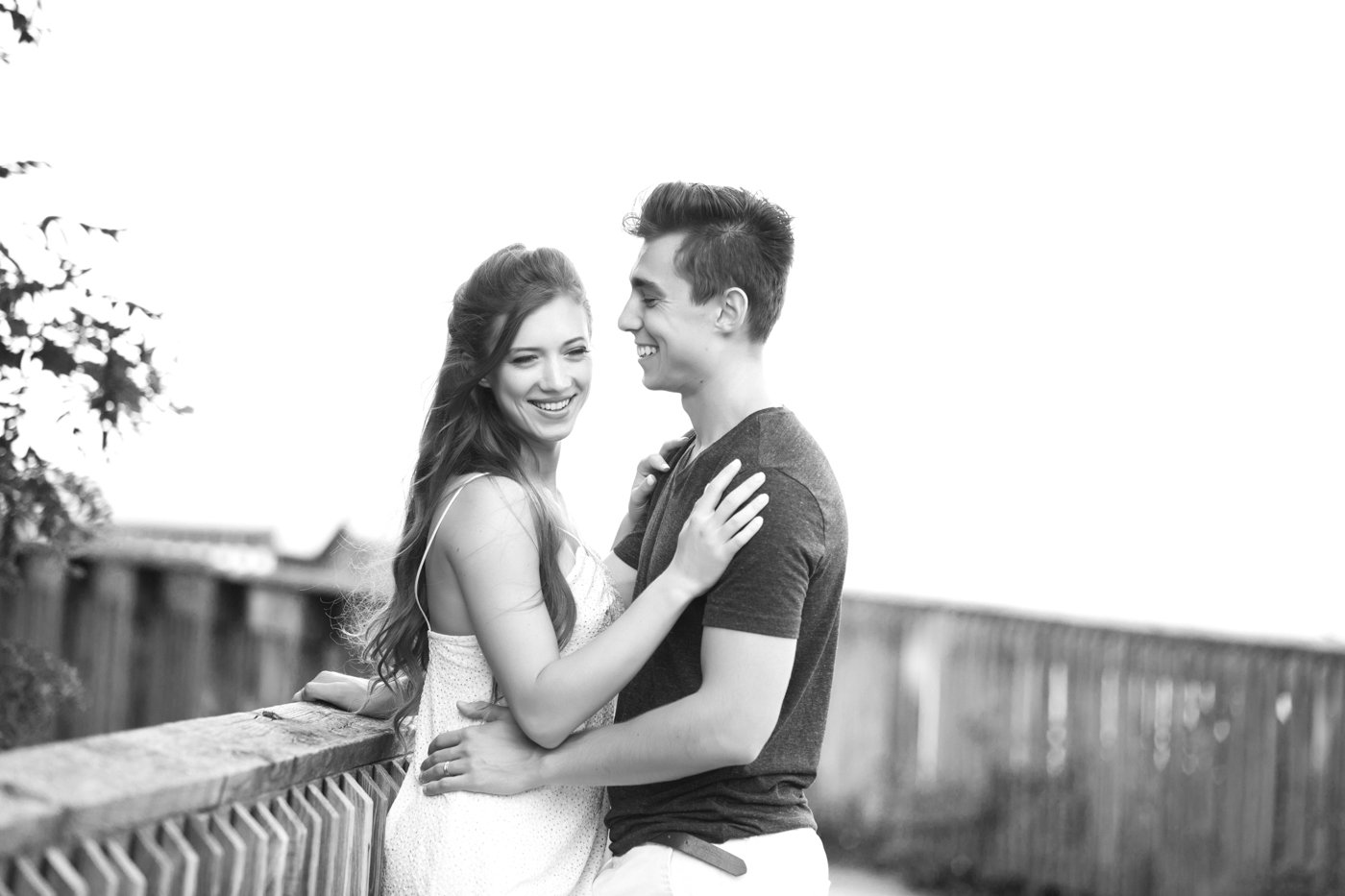 Ksenia and Vitaliy met in Ocean City – both of them came to the US on Work and Travel student exchange program. Not they only discovered new country, but also found each other and decided to call this place home. Together.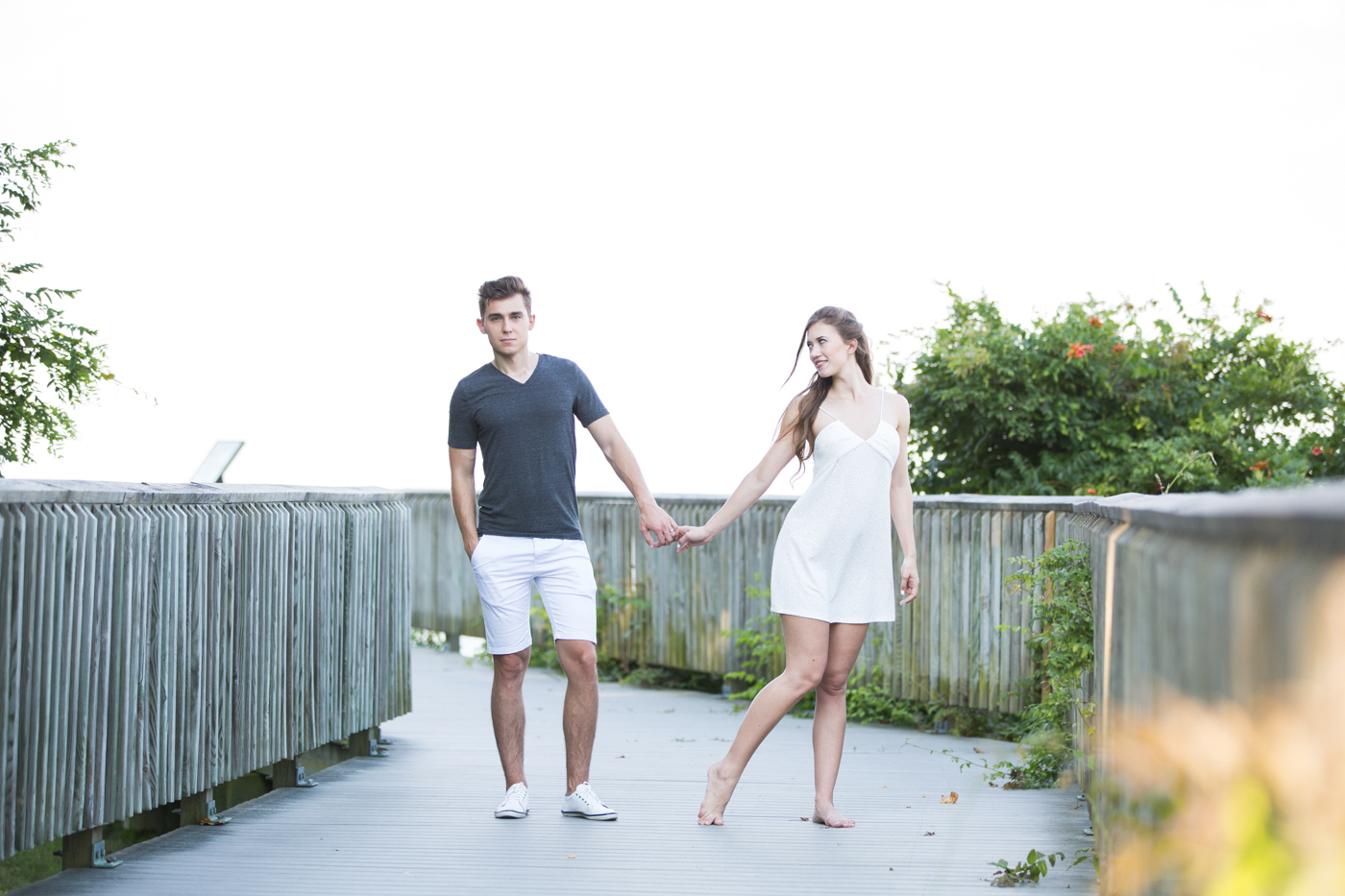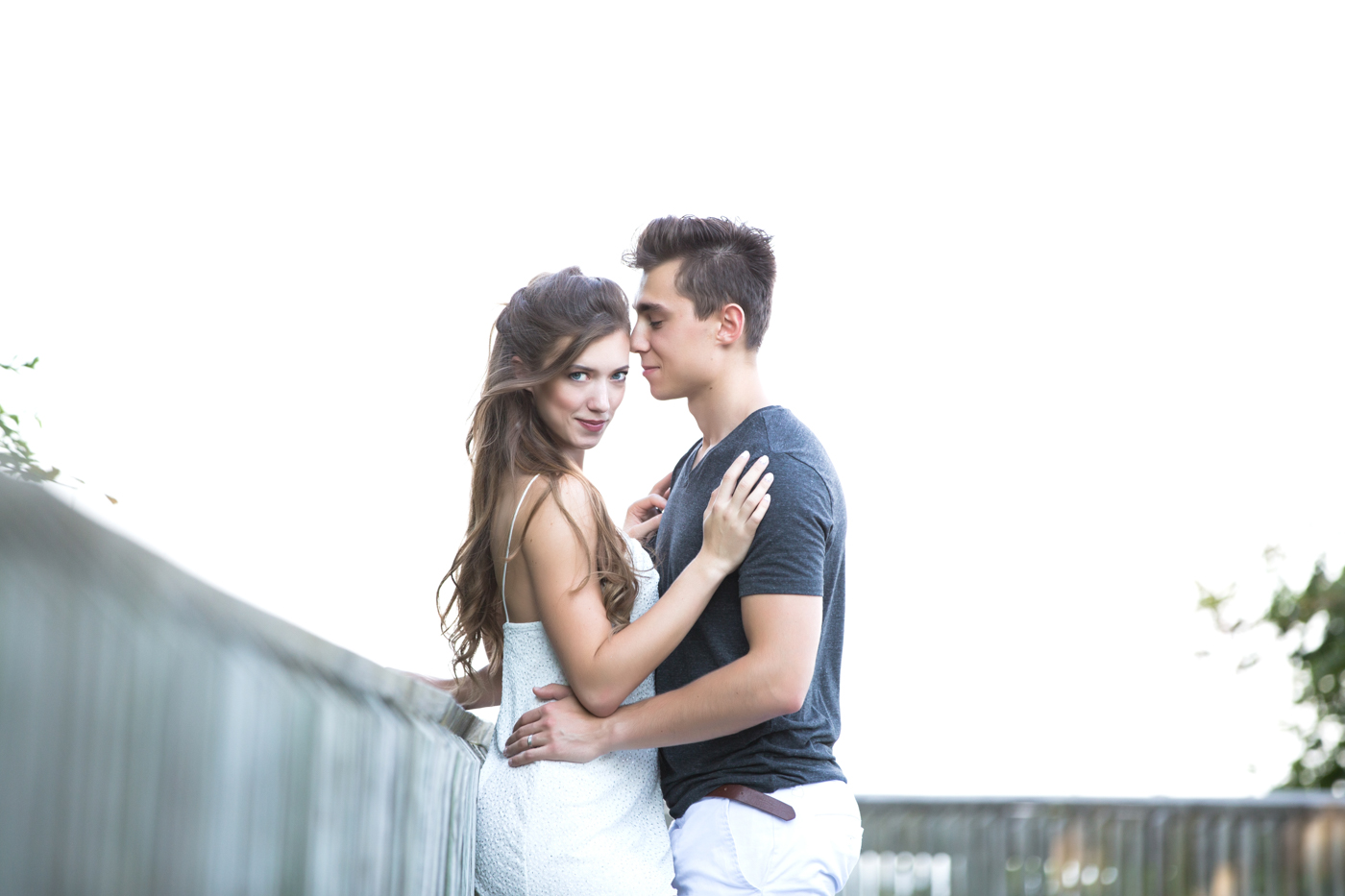 There has been a lot of serious decision to make and major obstacles to overcome through the years, but what are they compared to have a chance to love and be loved, truly.
Since this couple met in Ocean City, and spent their first and most romantic date night on the beach, it was only fair to have a beach themed engagement photo shoot. One of the closest to DC beach towns is Chesapeake Beach. And that was our destination on a hot July afternoon.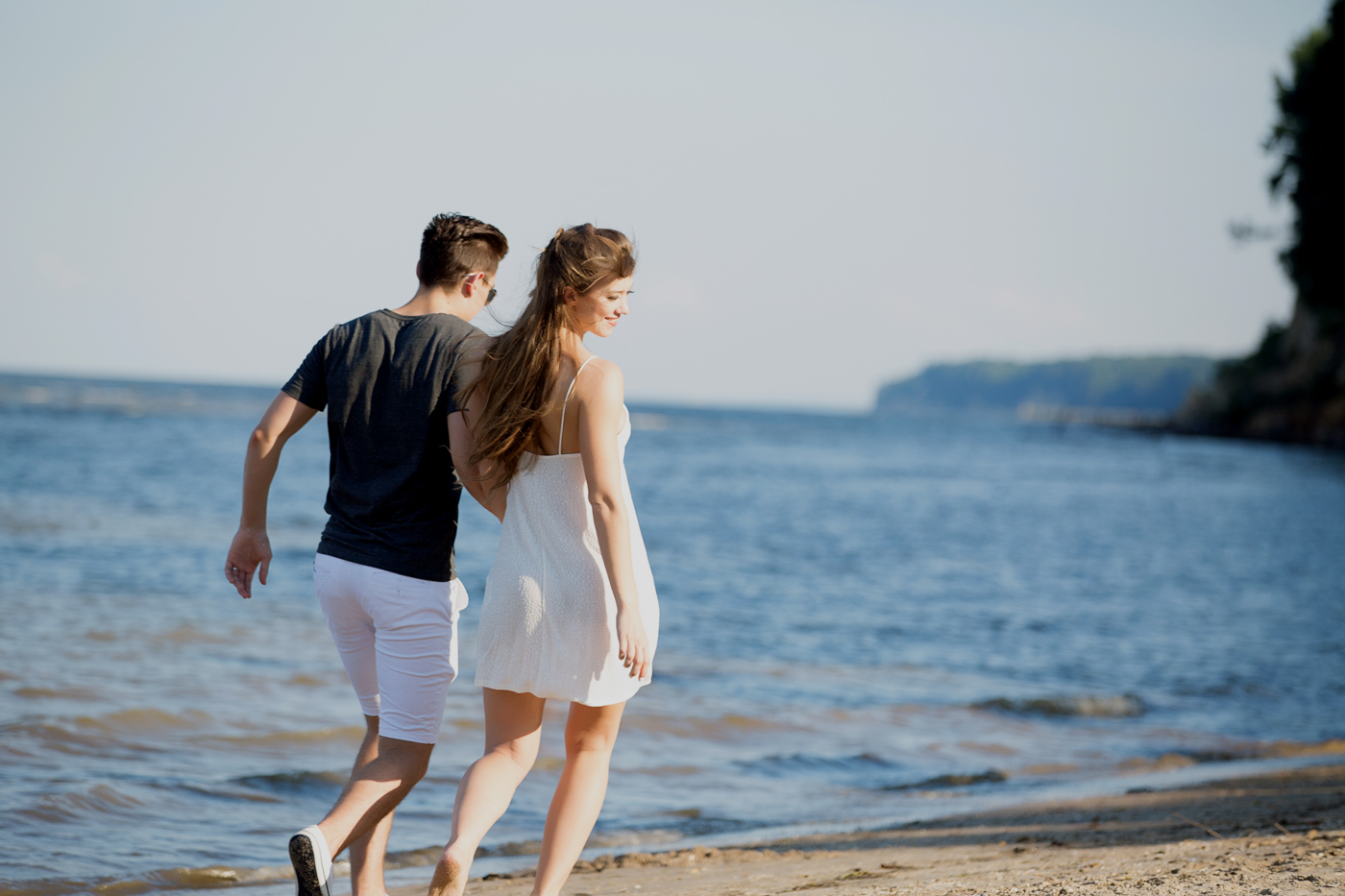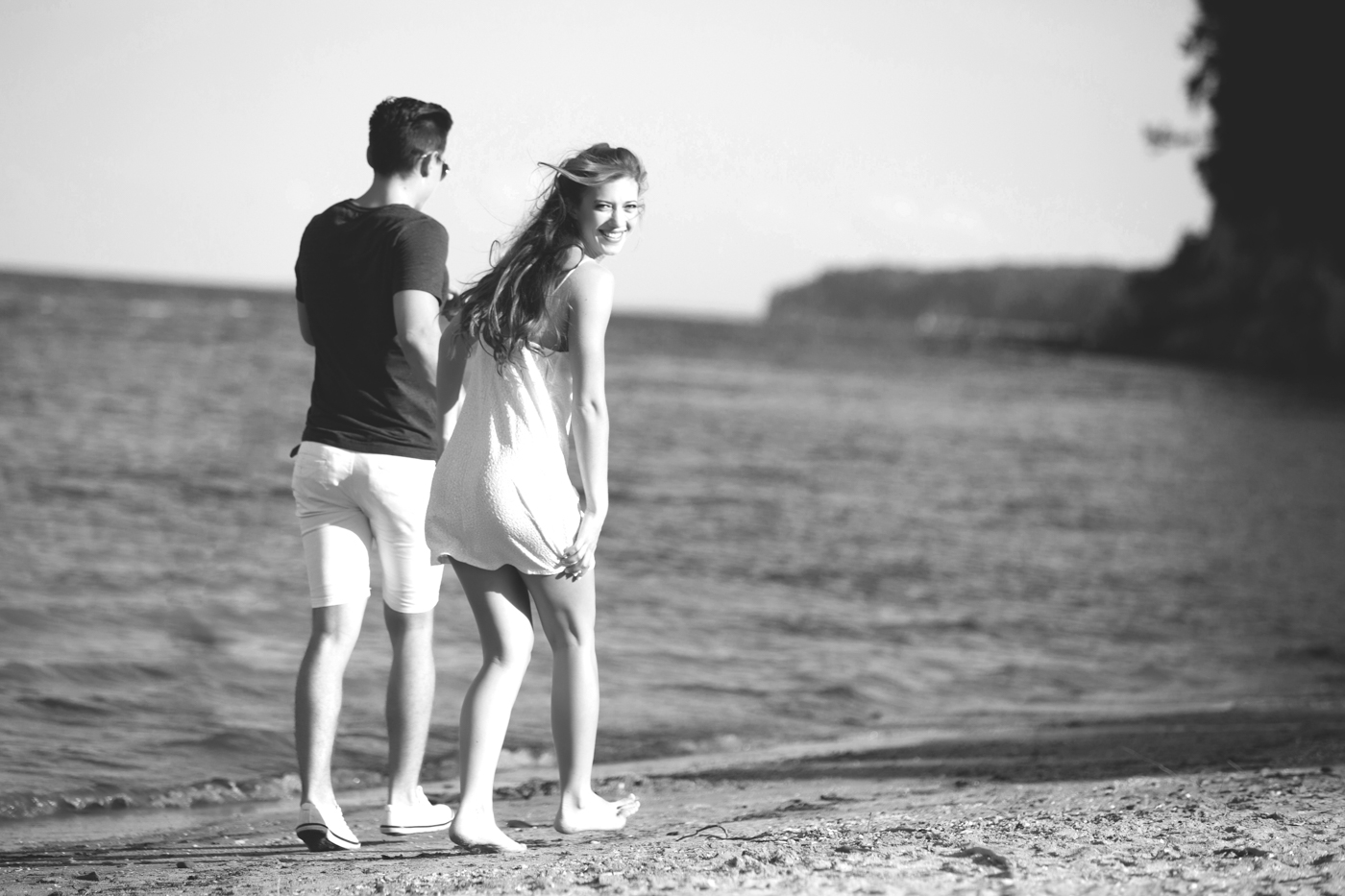 The local folks were enjoying not only beautiful weather that day, because this couple totally stole the show.
This beach was a perfect location for the shoot – surrounded by tall trees that gave us some cover from the sun. What I set my eyes on from the moment I saw the location is a dead fallen tree – that's an excellent mood-setter that made the engagement photos more interesting and artsy.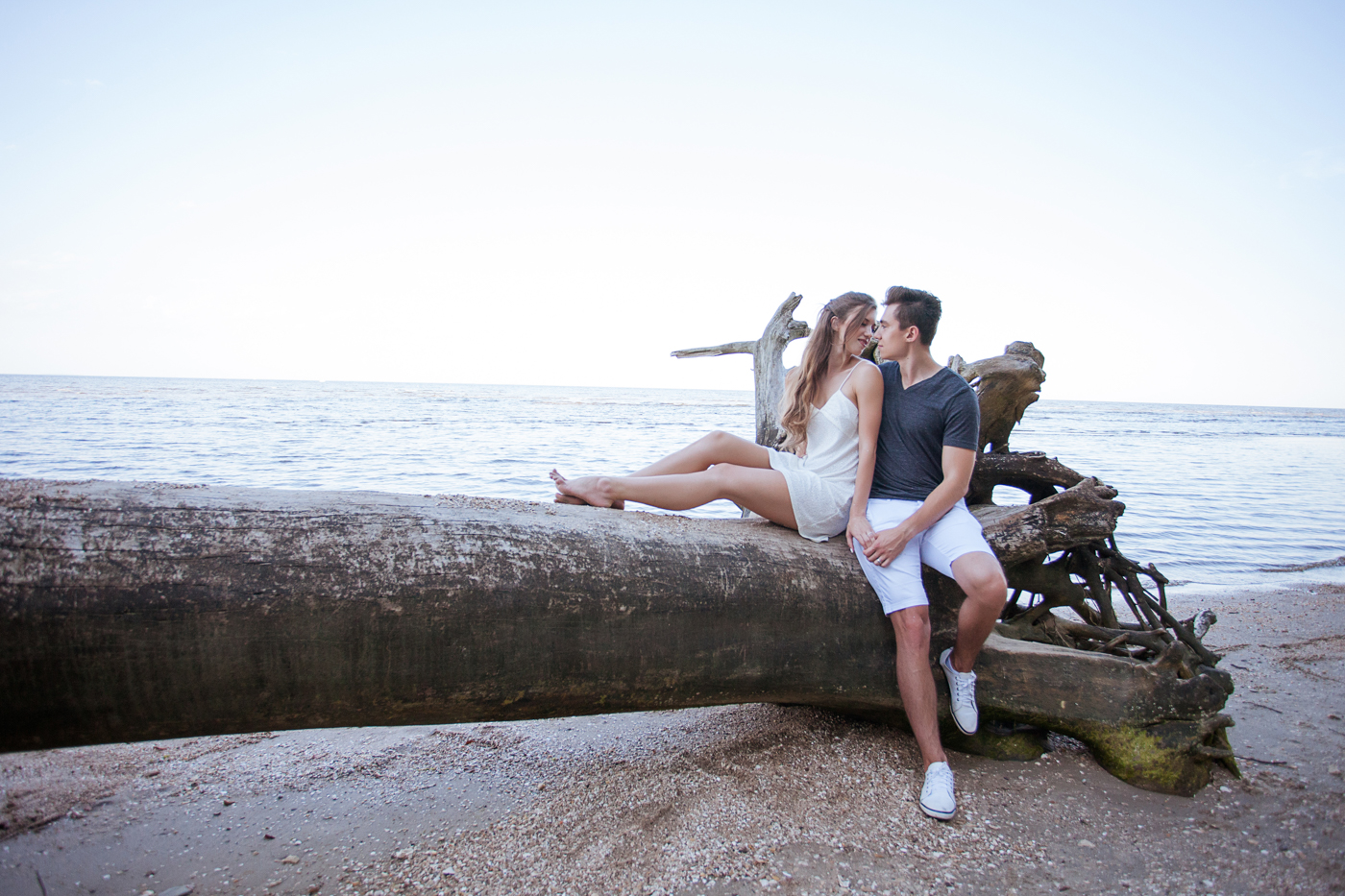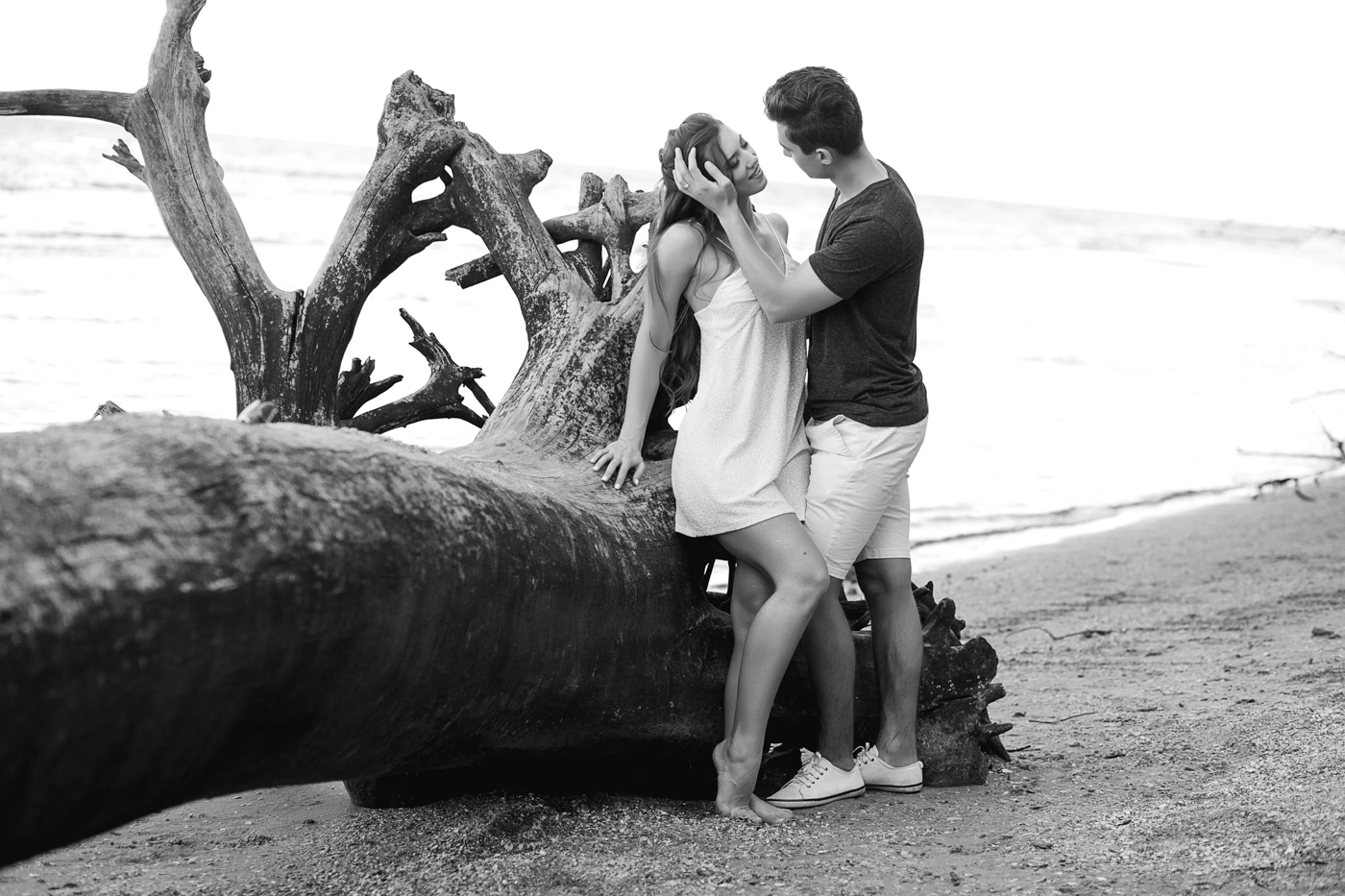 It was also perfect for posing – I always try to find something to lean or sit on. This way it's much easier to do a variety of poses, and I feel like my clients get more comfortable and relaxed.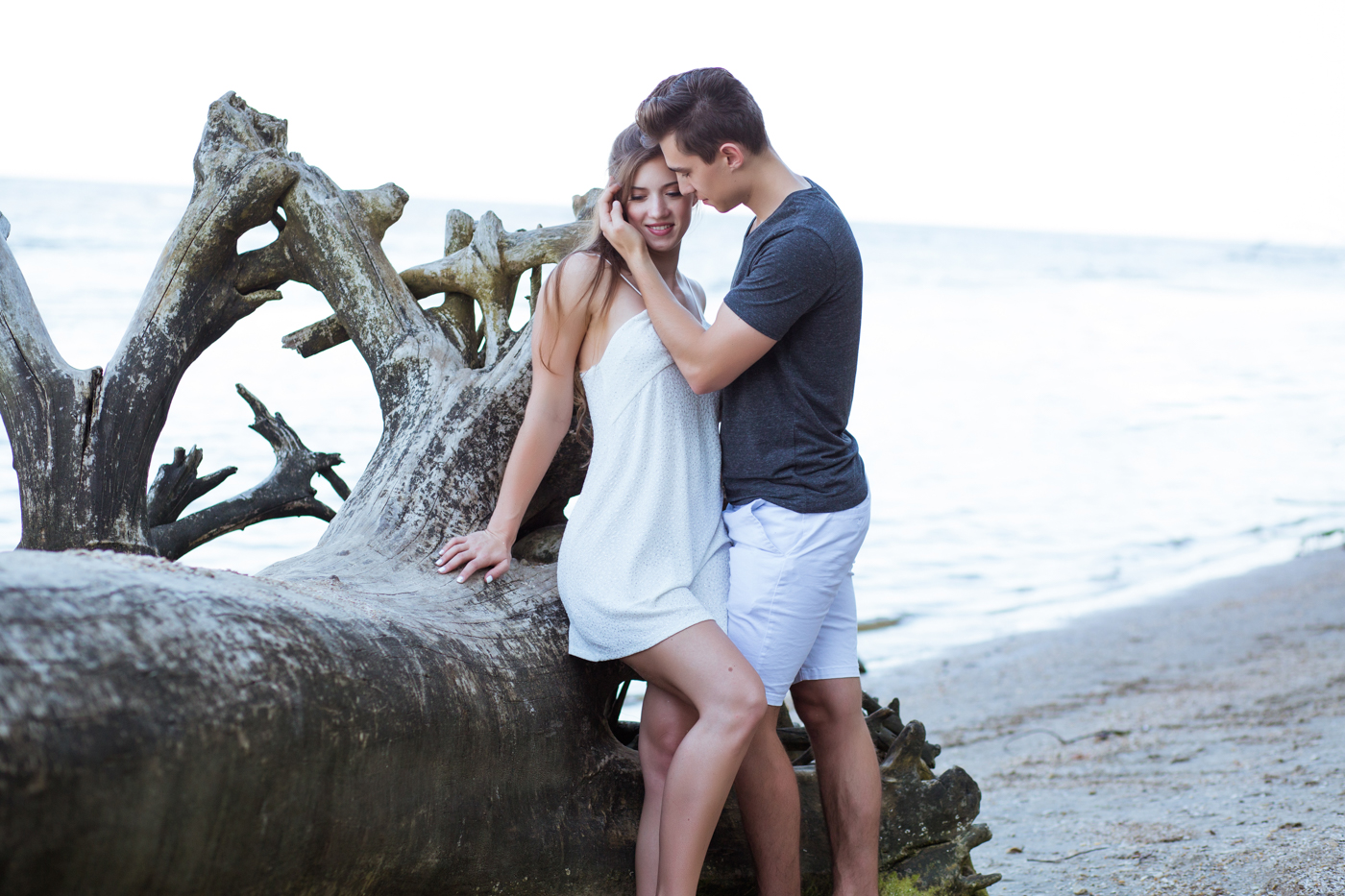 Another trick that I use to get more candid, in-the-moment kind of pictures is to ask a couple just to walk, dance or do some kind of easy natural movements. Together. Looking at each other, holding hands, kissing, laughing.
And finally this is the shot I was hoping to get! They look so happy, young, in love!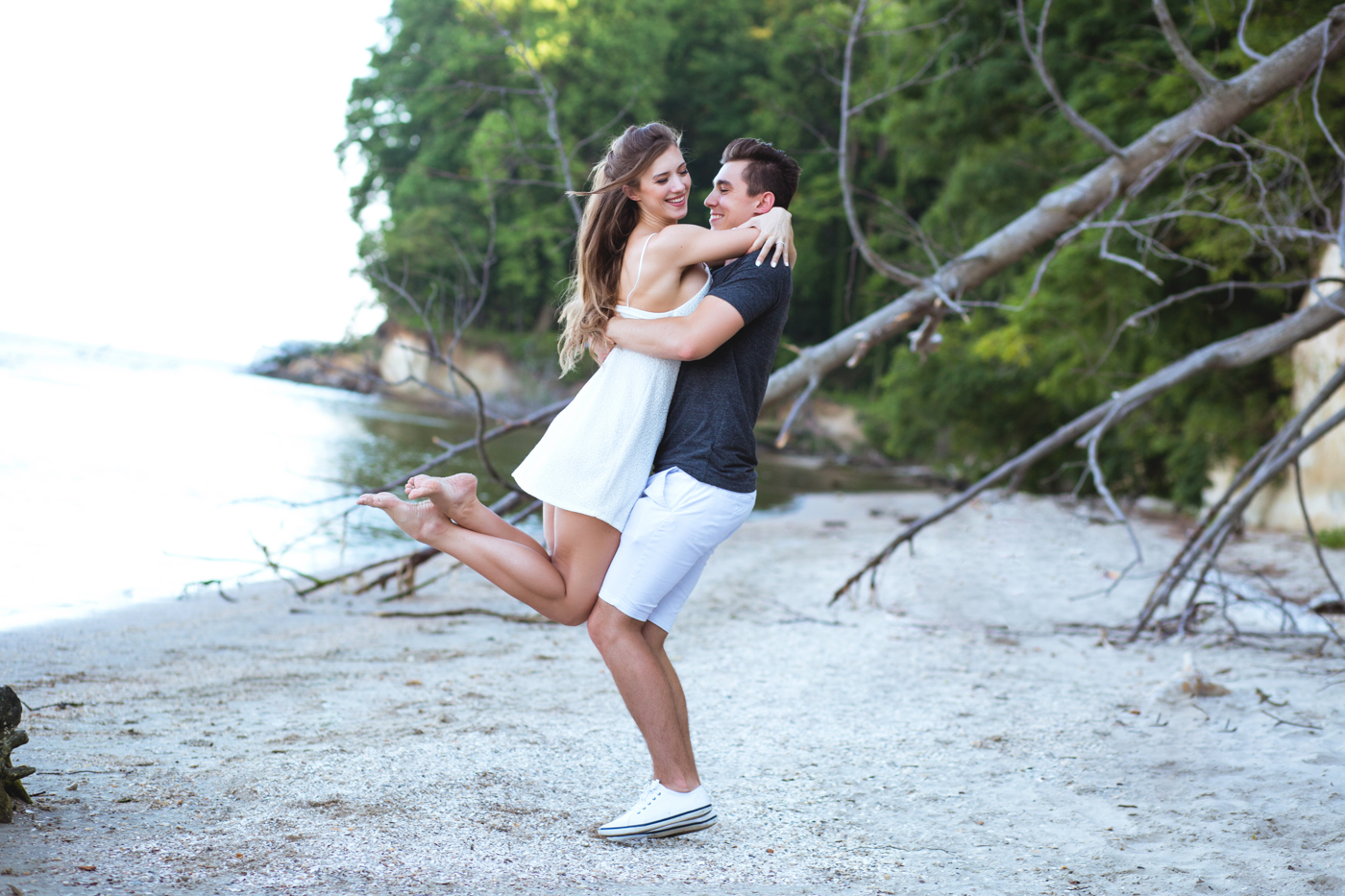 for their wedding in September we did a guest book, using the photos from the engagement session. everyone loved the way it turned out, and by the end of the night the book was full with inspiring words and wishes.
For more information about engagement photo shoots in DC, MD and Northern Virginia, please, drop me a quick email. What will be your engagement photo shoot theme?