I met Behnaz three years ago, when my husband and I first moved to the US. I was volunteering at a local Visual Art Center, and Behnaz joined the volunteer group too. We met on her birthday, and she invited me to her house the same day to try her homemade carrot cake – isn't it nice?
From the first glimpse I was struck by her beauty – very fine elegant features, porcelain skin and rebellious black curls. Later we got to become very close friends, and I discovered a beautiful person with a very pure soul behind the pretty face.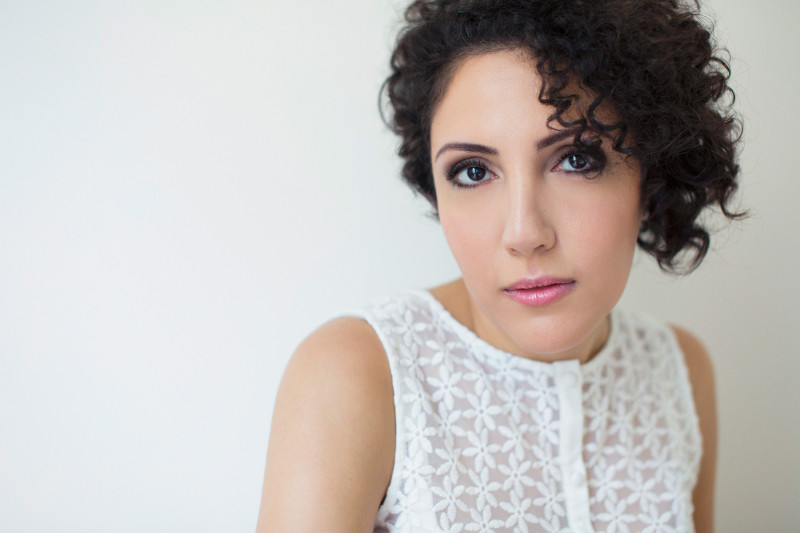 "I've got to photograph her" – I told myself. So we decided to have a Glamour Makeover Session right on Behnaz's birthday in July.
Behnaz is an artist, she does stunning watercolor painting and teaches art at a local community college. So I wanted to capture her artistic soul, to show her personality through the portraits.
At the moment I also happened to start learning how to do hair&makeup, so Behnaz was fully in my hands! For reference – I don't do hair&makeup, I think other people can do it much better!
Anyway, I think I did a good job, considering I haven't done it much before.
When done with the makeover, we went for the wardrobe styling. The first look I wanted to go very clean and simple, very casual yet sophisticated. So we picked a pair of blue skinny jeans with a thin belt, and paired it with white lace button-down sleeveless top. I chose to shoot on a white/light grey wall to keep the picture clean and simple.
Next look is a very romantic, with pink and peachy colors, flowy fabric and hand made tutu skirt. What can I say – I love to make and shoot tutu skirts! You'll them a lot in my work – different colors, slightly different materials.
I just love to play with sheer fabric – it gives texture and movement to the photos.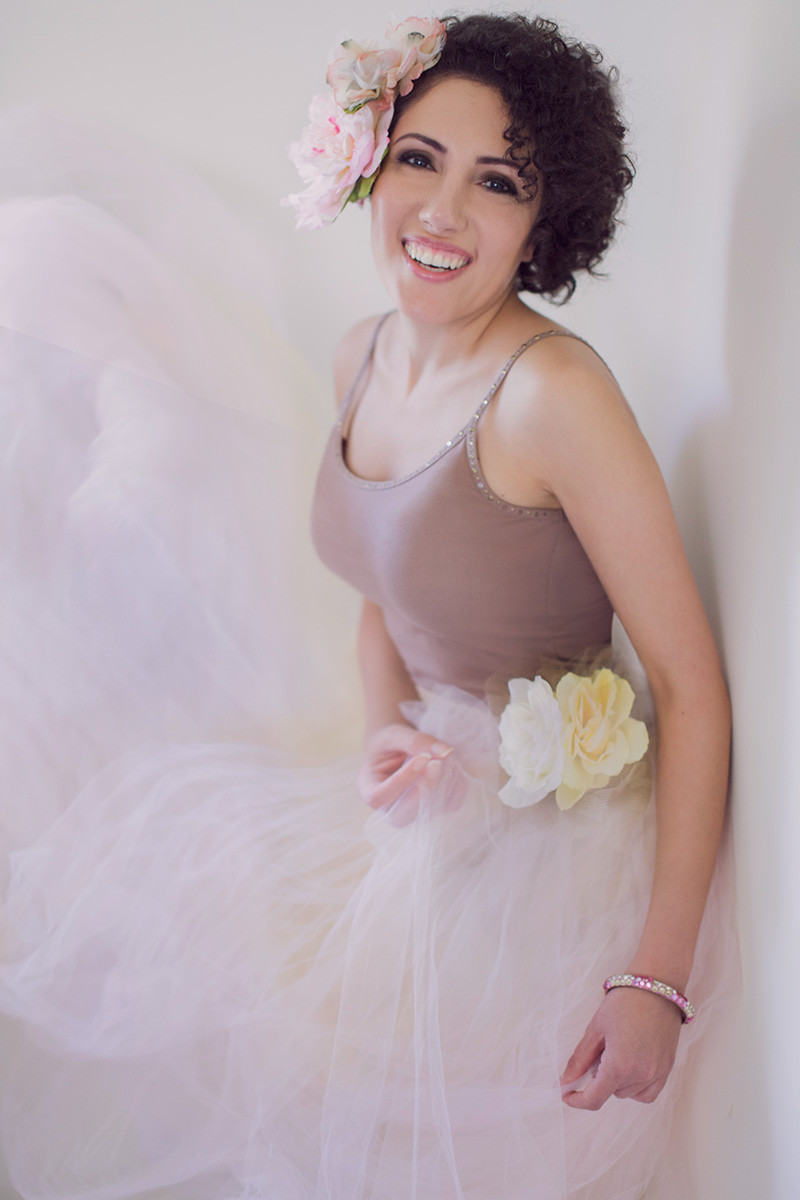 Last look was more of a sexy, sophisticated and chic woman. I had an awesome red lace gown that I got on ebay, and it fit her perfectly well! The color was just right – bright red that looked so good with the black hair and her skin tone.
Obviously, Behnaz is not a model, although she's very photogenic. For those, who are wondering if all the girls I shoot are professional models – they are not, but my goal is to make them look like those girls from magazine covers.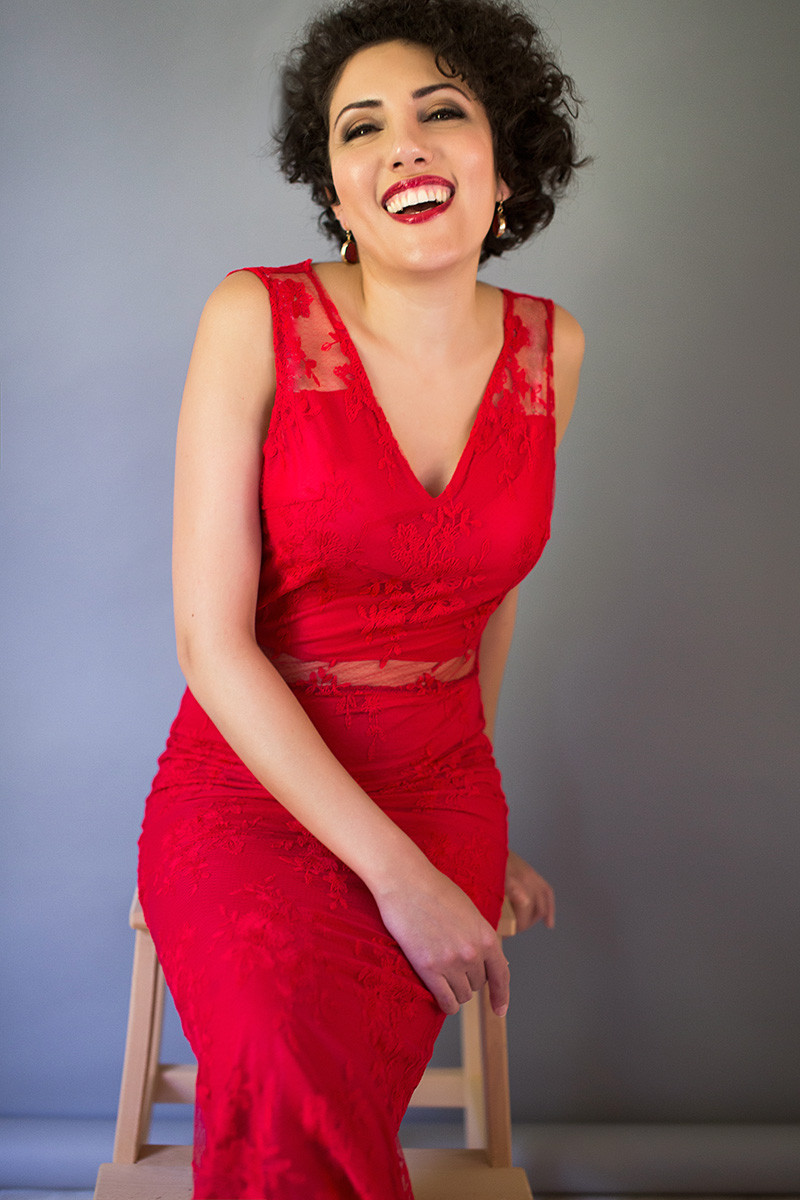 That's why I guide my clients through all the posing and expressions, make them laugh, get them to relax and trust me. Even if you're "camera shy" and "hate your pictures", trust me, you just haven't had a shoot with me.
Looking forward to posting the next Glamour Makeover shoot here soon! Maybe next time it will be YOU!
Yours,
Ksenia