Can I say that I just love doing engagement photo shoots? I'm always having a great time discovering another love story of two people falling in love.
Jessica and Daniel are an amazing couple, you can see right away how much they care about each other. That's why it was so easy and so much fun to work with them!
I prefer meeting my clients for engagement sessions a little over an hour before the sunset, so that we can get that magical "golden hour", as well as gorgeous sunset photos.
Jessica and Daniel wanted to have some cute little streets in their engagement photos, as well as a famous Washington DC location. That's why we decided to split the photo shoot between two locations – Georgetown and Jefferson Memorial.
We started in Georgetown, walking by the canal and those narrow streets along along colorful brick buildings.
I try to mix and match traditional couple poses with more fun and lively candid shots. I usually try to make couples laugh, walk or run or do something silly – these pictures show the real connection between two people in love!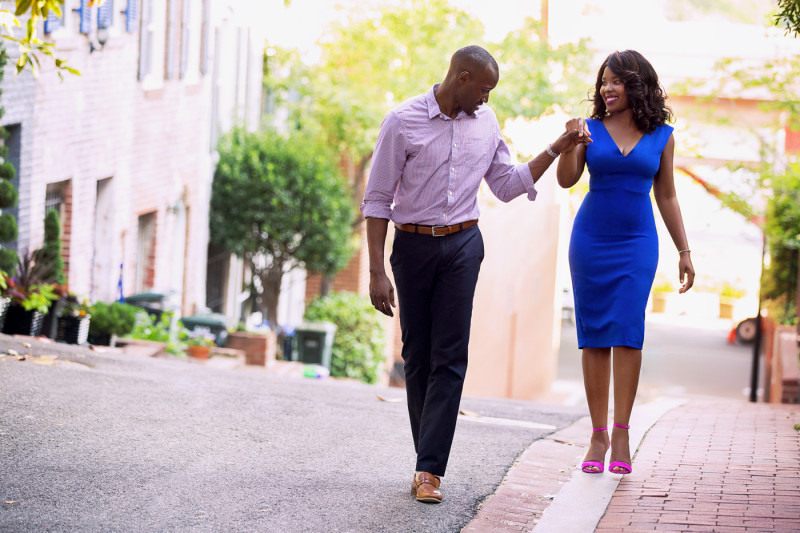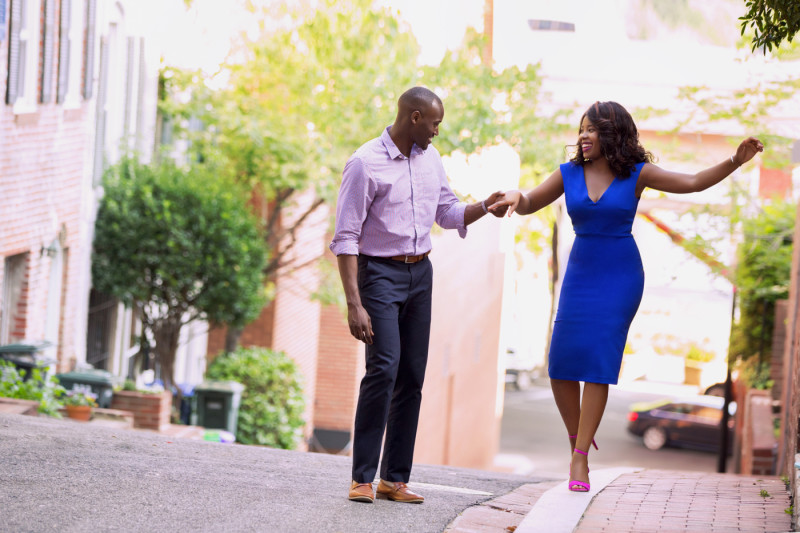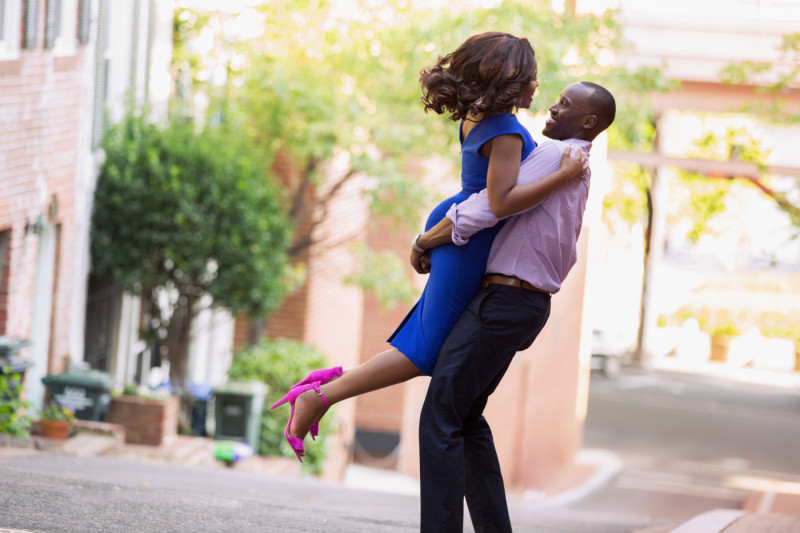 The light was so beautiful – exactly what I was looking for a romantic photo shoot.
As the sun was going down, we took an Uber to get to Jefferson Memorial. Although it's usually pretty crowded there, the Washington DC sunset views are just unbeatable! Also, I usually manage to find a tourist-free corner somewhere on the side.
For the sunset pictures Jessica decided to wear a more formal long gown, and the bright red color was just what we needed for a perfect sunset engagement photos!
The flowy fabric of the dress was just a cherry on top, because I could get some movement and make the pictures look like the couple walked out of a movie poster.
There was a helicopter circling around the area during our photo shoot, so we captured it in the some of the shots as well. When you see the opportunity for a great shot, you just have to grab right away!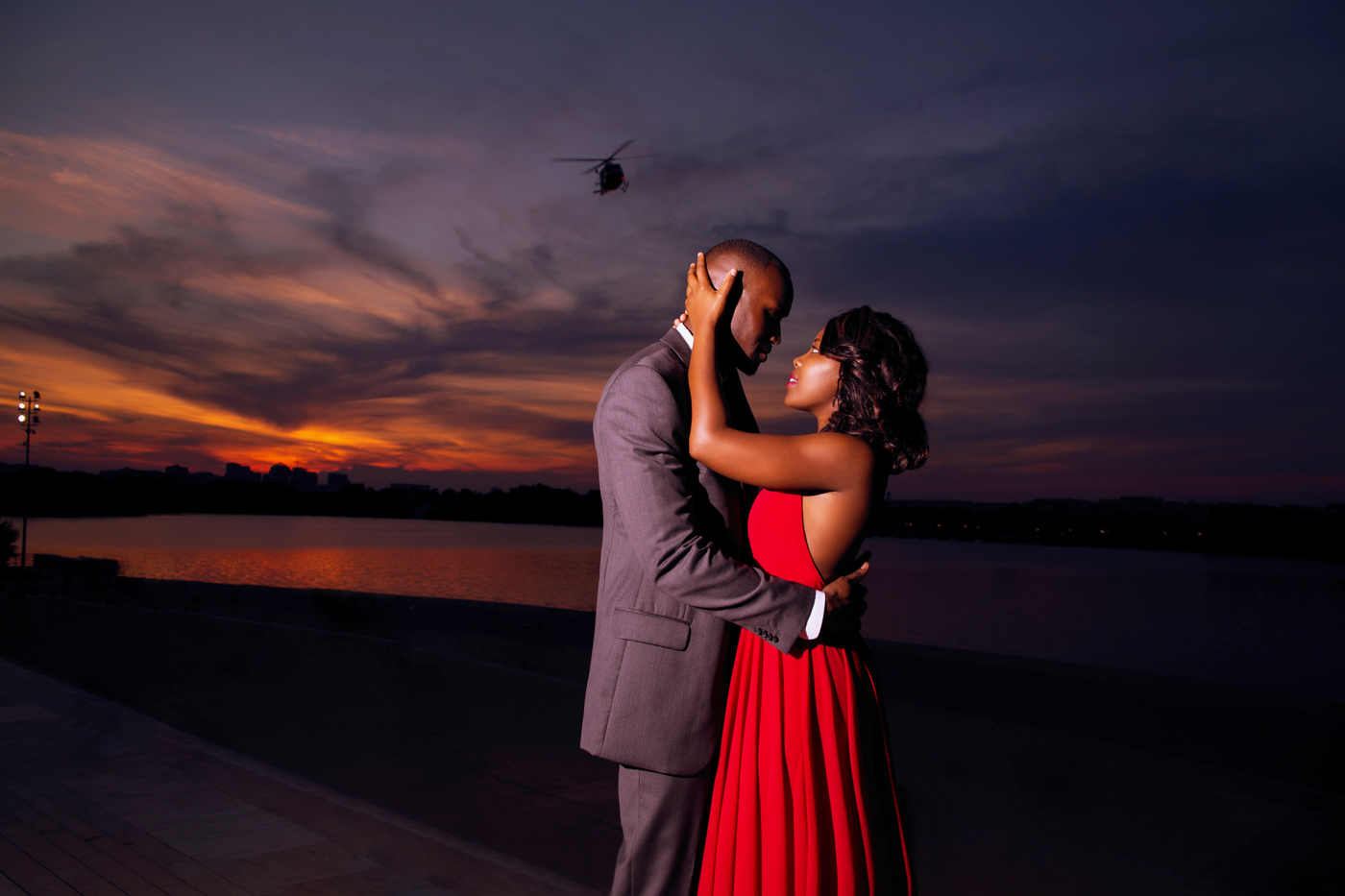 When the sun was completely down, we finished off with a romantic silhouette picture of them kissing with Washington Monument in the distance.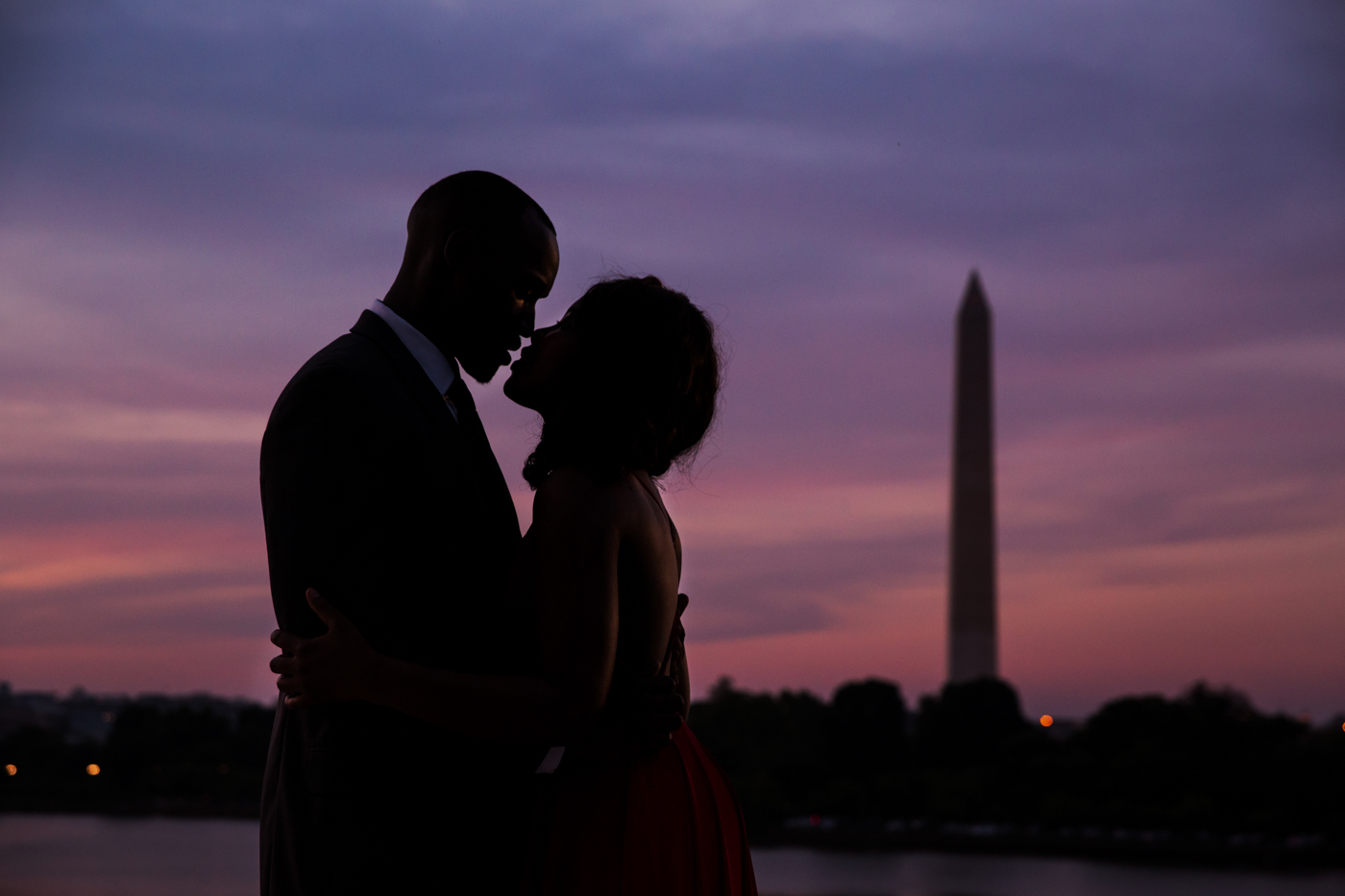 This is one of my favorite engagement shoots so far! Congratulation to Jessica and Daniel on their engagement and looking forward to seeing pictures from their wedding in Kenia in 2017! Ugh, I wish I could go too..