Krystin is one of my long-term clients. We usually shoot for her fashion and lifestyle blog – beloudbeyou.com. She is always original, creative and different every time.
Now she's expecting a new addition to her family – a baby girl! This is especially exciting, because she already has a son; and with her passion for fashion she'll finally get a chance to style her mini-me.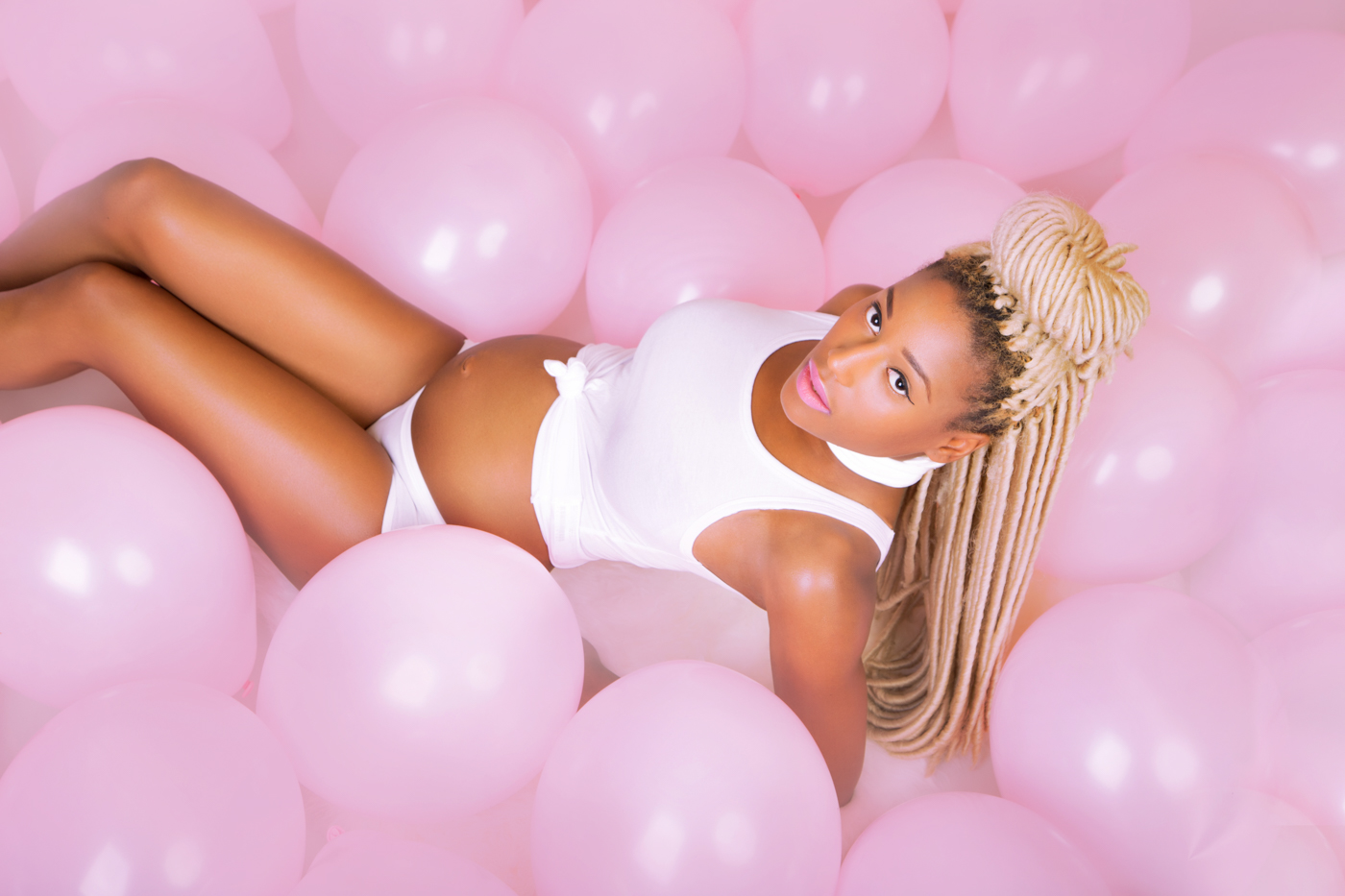 Krystin wanted to do a fun gender reveal photo shoot. She had this crazy idea of laying in a pool of pink balloons! So, she came to my studio with 2 packs of pink balloons and a pump. That was something! We spent the first hour blowing the balloons, then moving them to the shoot area (apparently they fly all over the place if you kick them).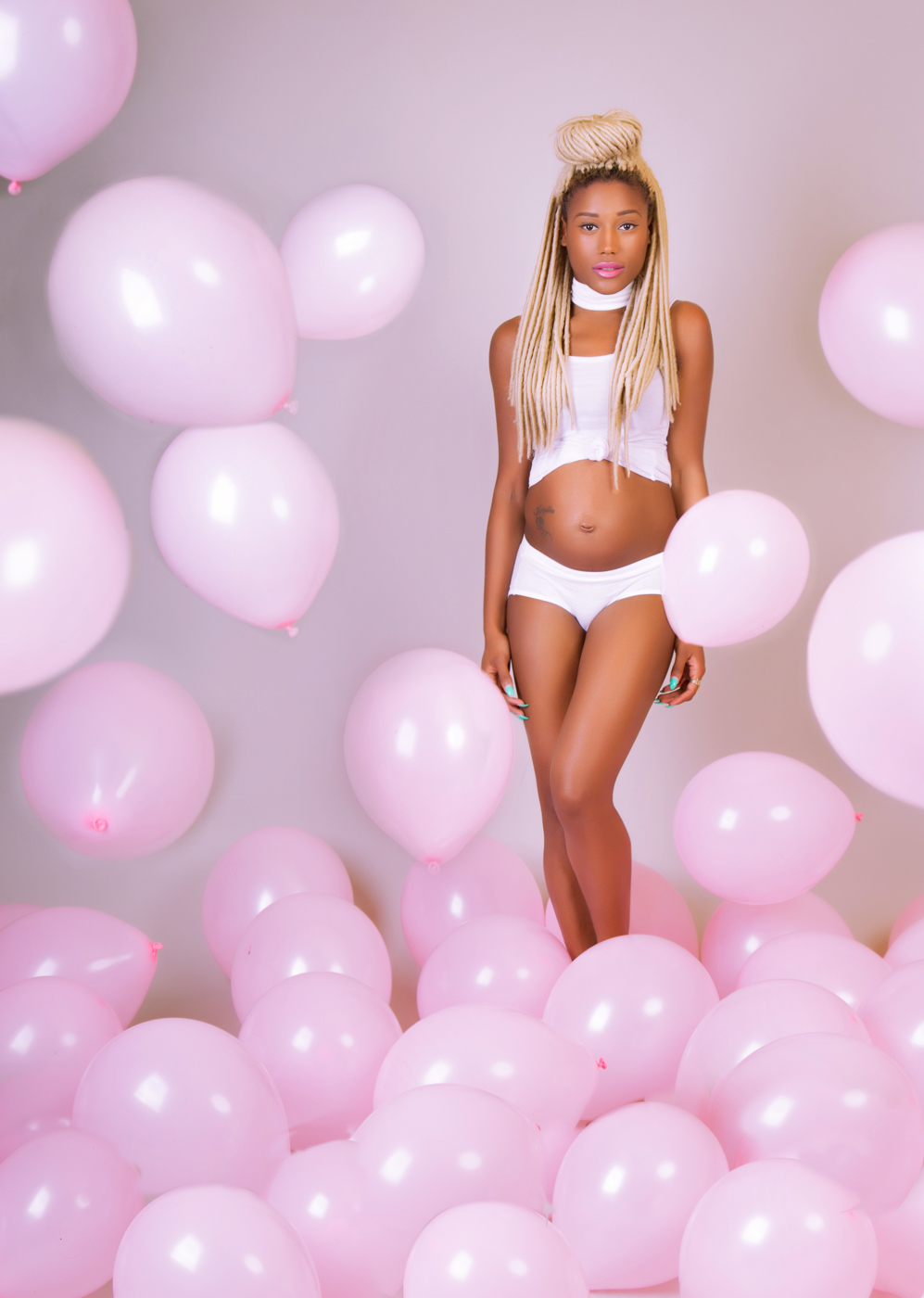 It was also a challenge to make them stay where we wanted them to be. But hey, there's nothing impossible! Look how cute the pictures turned out!
After the balloon shoot we decided to do a very classy and simple black and white series, playing with the shapes and the curve of the growing baby bump.
These turned out to be very sensual and elegant, don't you think? i've always told Krystin that she's good at modeling, although she never believes me. What strikes me in her is how well she can wear completely different looks – any hair, makeup, outfits look good on her.
Hope that little baby Harper will take after her mom!