I'm so happy to finally share the photo from our recent Glam Shoot with Tasia! She has such a unique personality – you'd see her wearing mostly black all year long, but she truly shines from the inside.
Her personal style is mostly inspired by all things gothic, but in a fashionable way. But it's just the outside, as she has unicorns in her car and she's a very bright cheery person when you get to know her.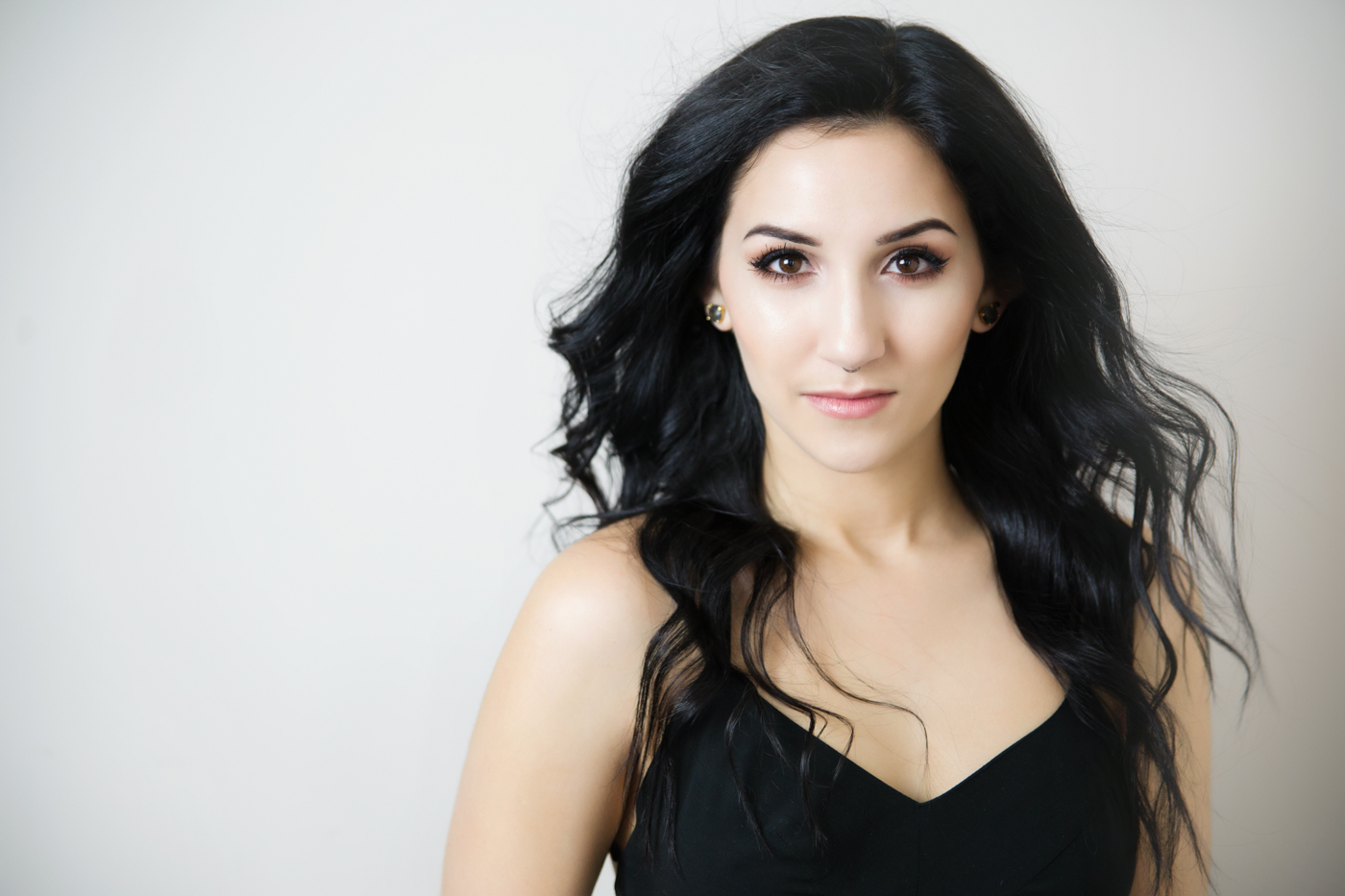 So I was curious and excited to explore her personality during the photo shoot at my studio.
We started with a simple black summer dress, as it was so her – black with thin straps, yet flowy and flirty. I think this is one of the examples of a perfect outfit for a studio shoot – solid basic color, simple silhouette that complements her body shape. 
Later we moved on to a casual look with a bit of color – pumpkin orange top (think Halloween – her favorite holiday) and cute denim shorts. This brought a giggly, yet sexy side of her.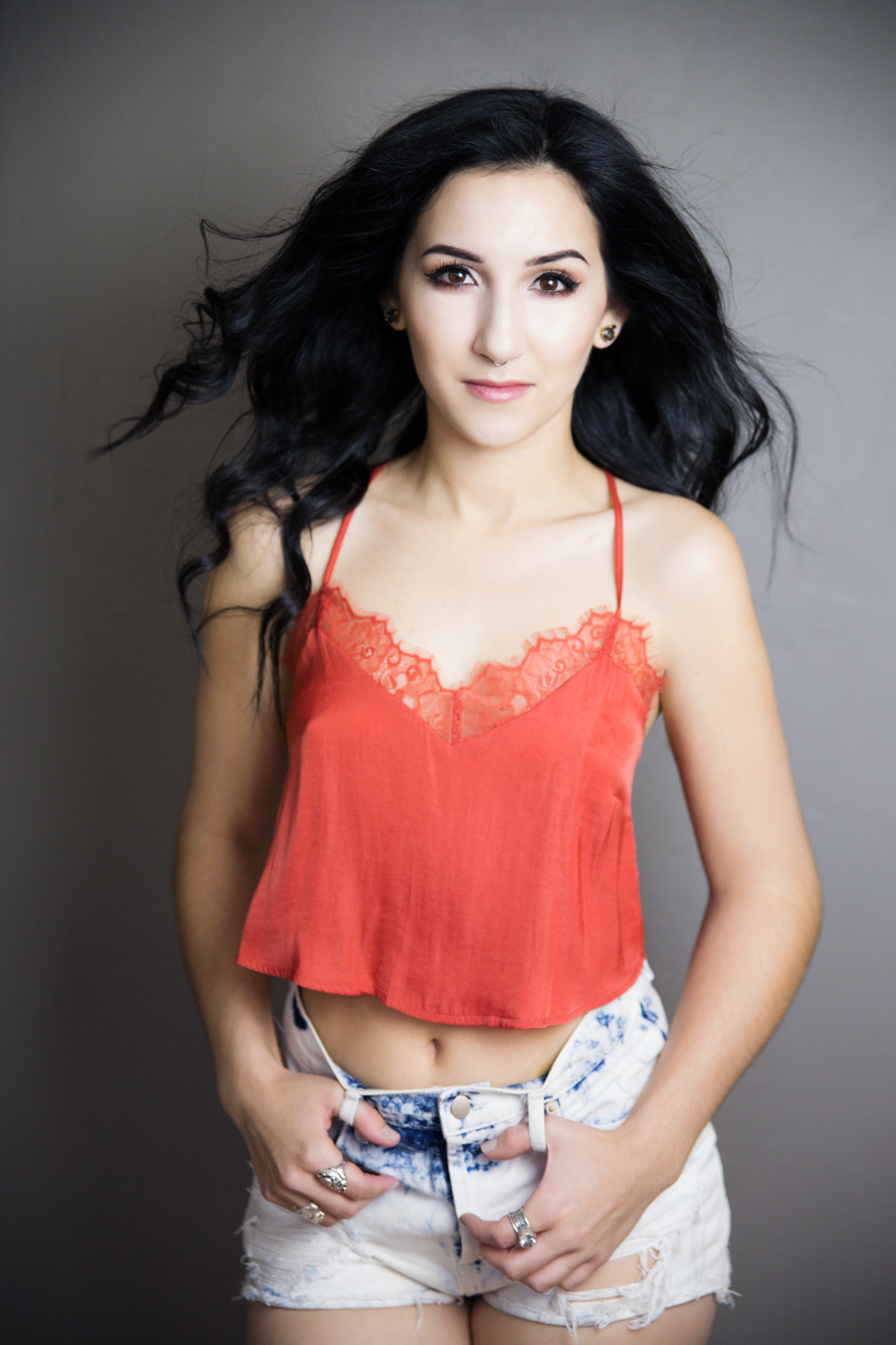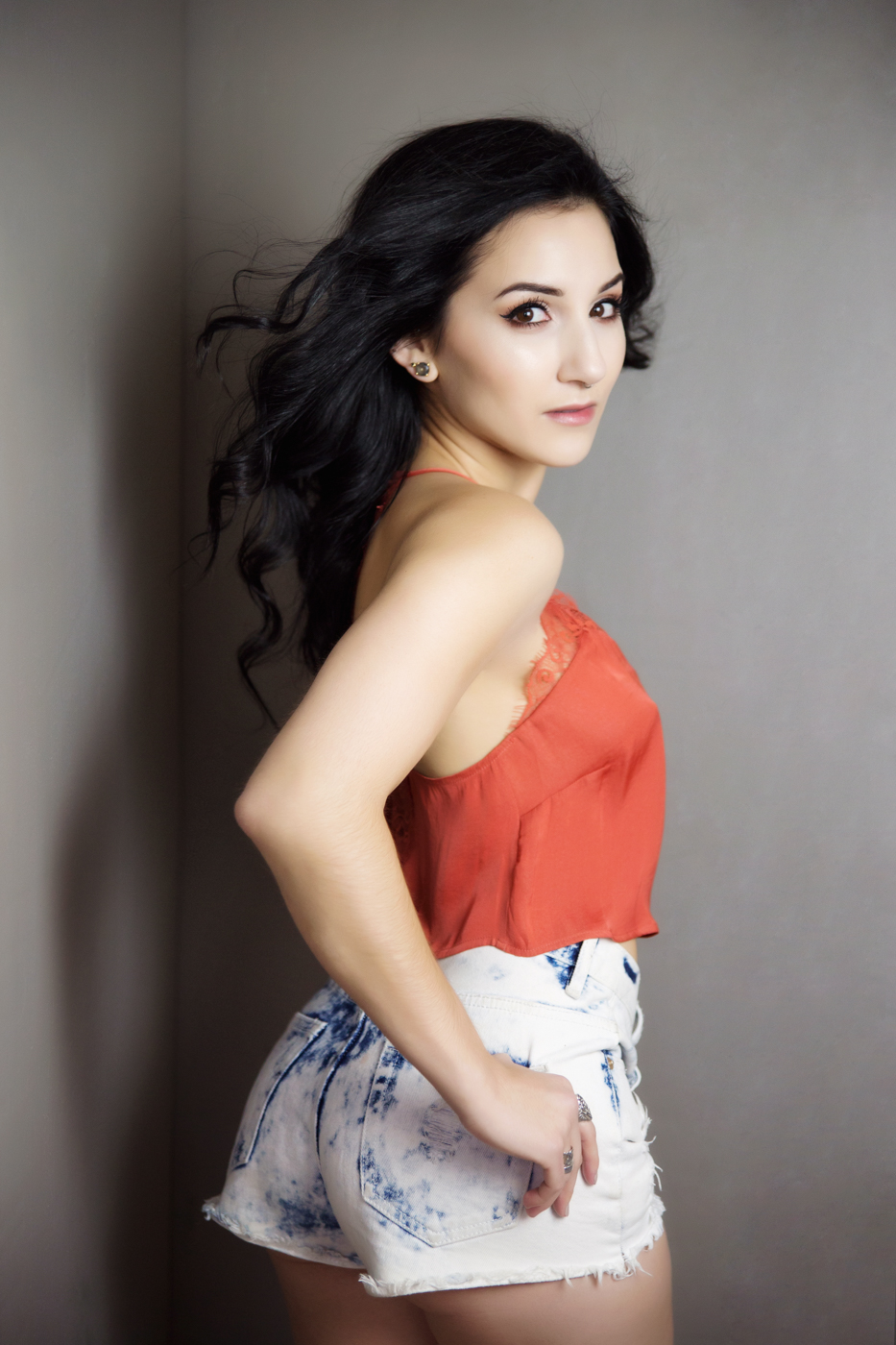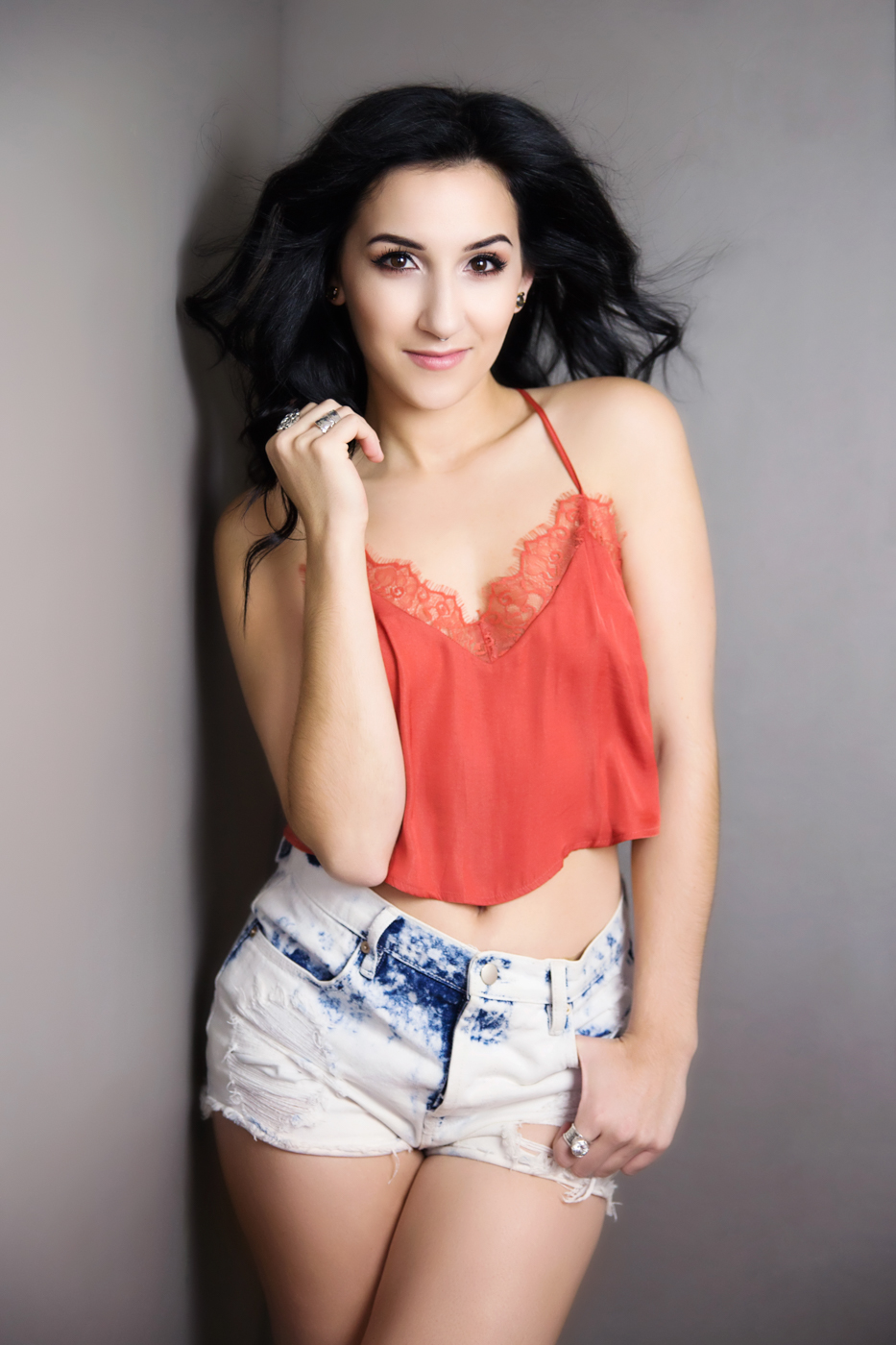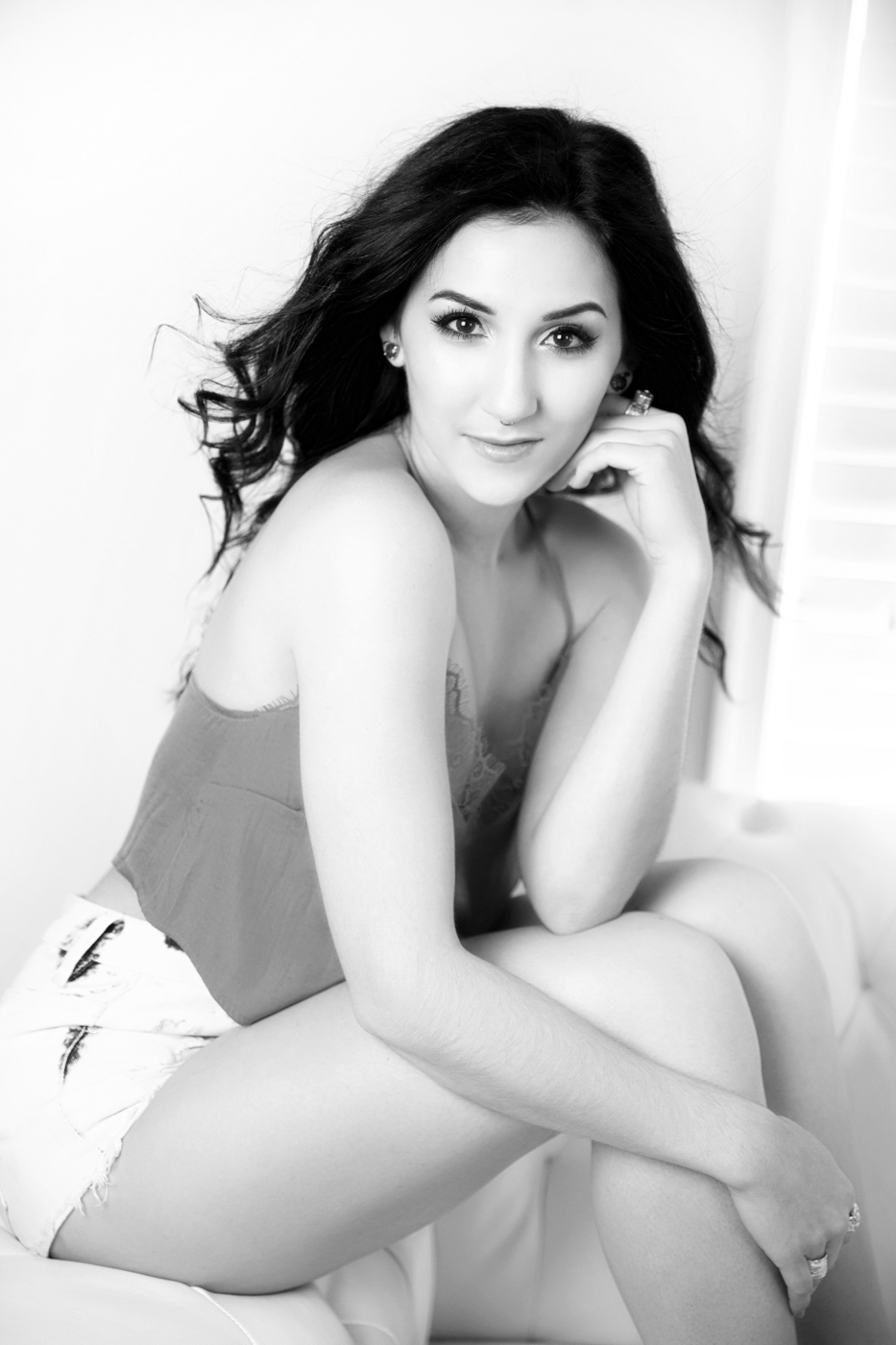 Third outfit we did with Tasia was a bit more professional, sophisticated, yet feminine. A black blouse with cut out shoulders over simple black leggings. Some of those photos can be easily used as professional headshots, yet others look like pictures from a magazine.
And lastly we get to shoot this amazing beaded crimson gown! That personally was my favorite look, as Tasia looked just like a movie star of some TV show.
The best part is she said she got the gown for as little as $10 in a consignment store – can you believe it? That's just another perfect example of how an inexpensive outfit can look outstanding in the pictures.