Bride – the essence of beauty and love. There's something special about her, something you can't see, but only feel. At least that's how I see it.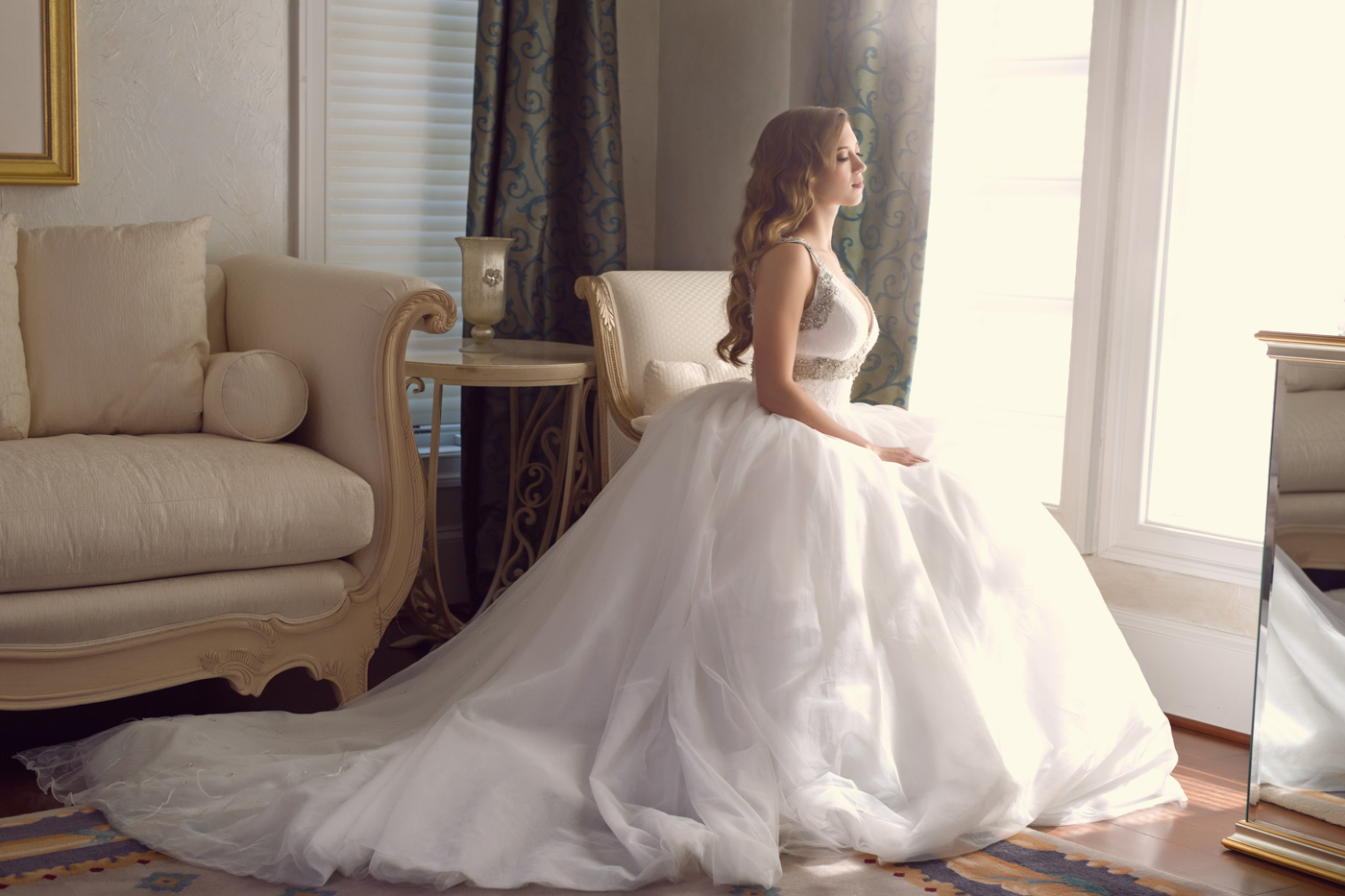 When I photograph a wedding my favorite part is the bridal portraits when she just stepped into her gown and started to realize that it's all finally happening. That's why I always excited about styled bridal photo shoots.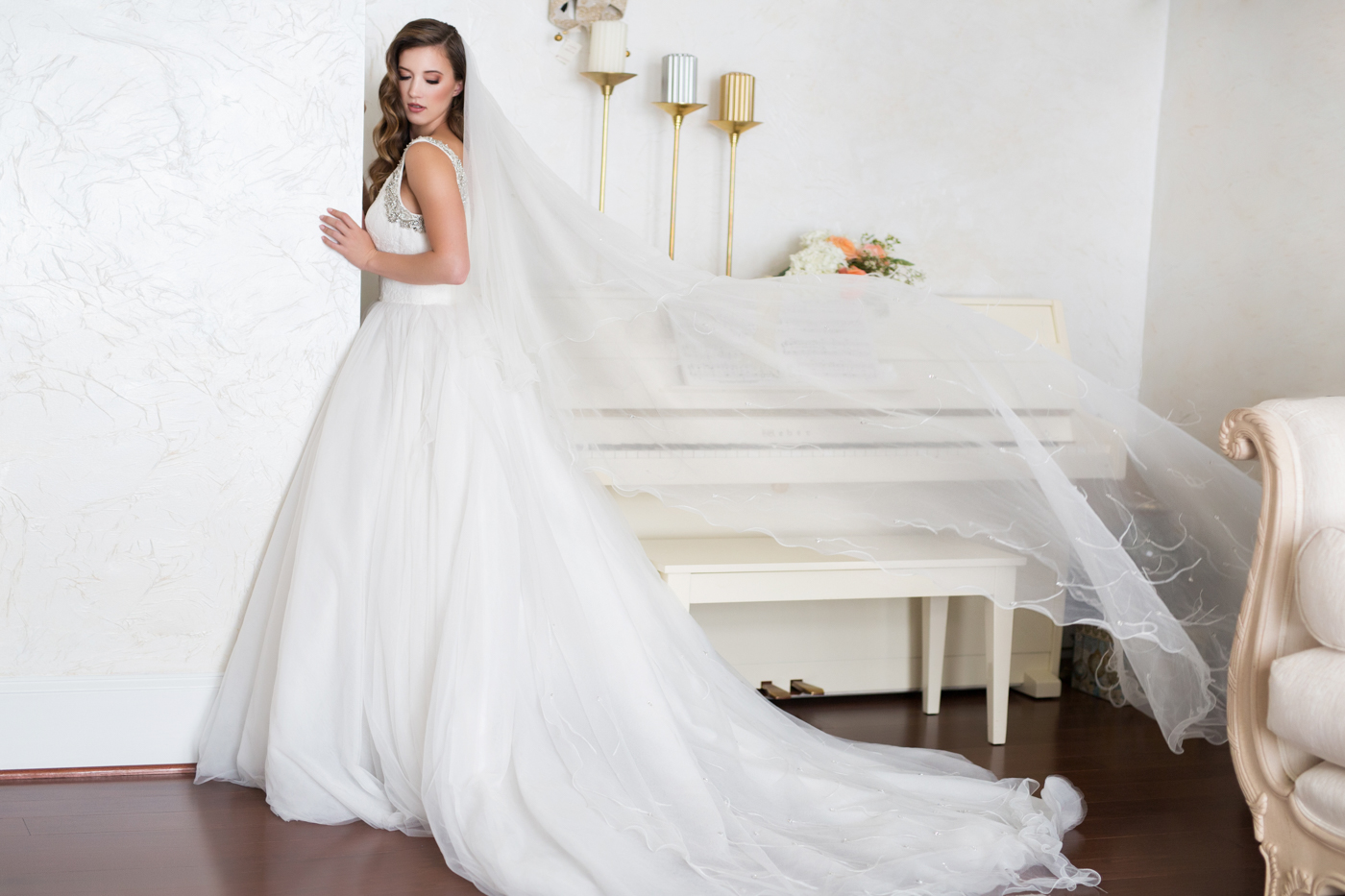 This particular one was for a non-profit bridal boutique "Fairytale Brides on a Shoestring". I met the owner Donna Vaccarezza over three yeas ago and was fascinated by the idea of her non-profit and the devotion she puts into the cause.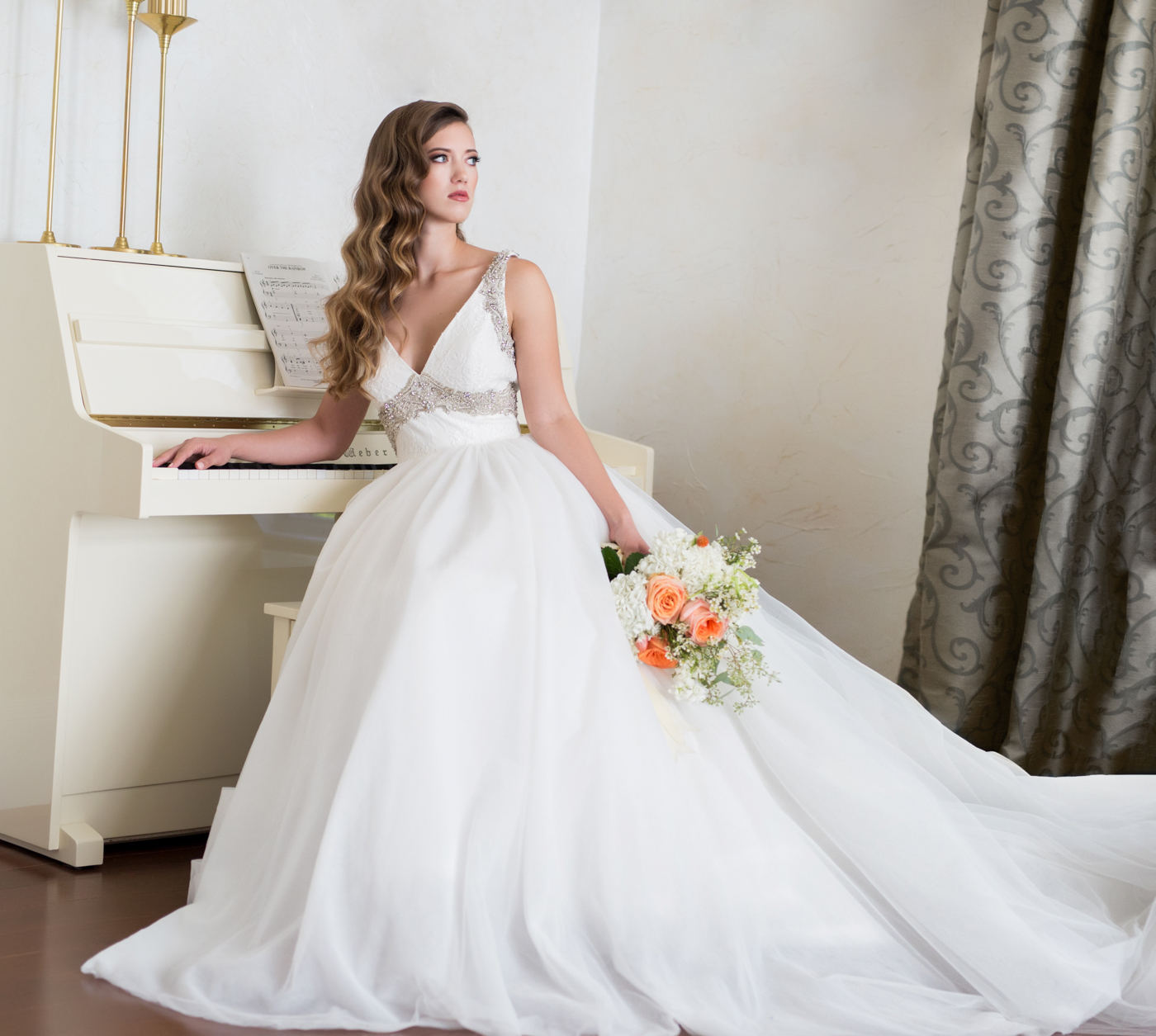 They accepts wedding gowns as donations, clean them up, resell at a discounted price and donate the money into a number of charities, mostly the ones helping children and empowering women.
Fairytale Brides on a Shoestring is also a part of Brides Across America national program, that helps military brides find and afford their perfect wedding dress.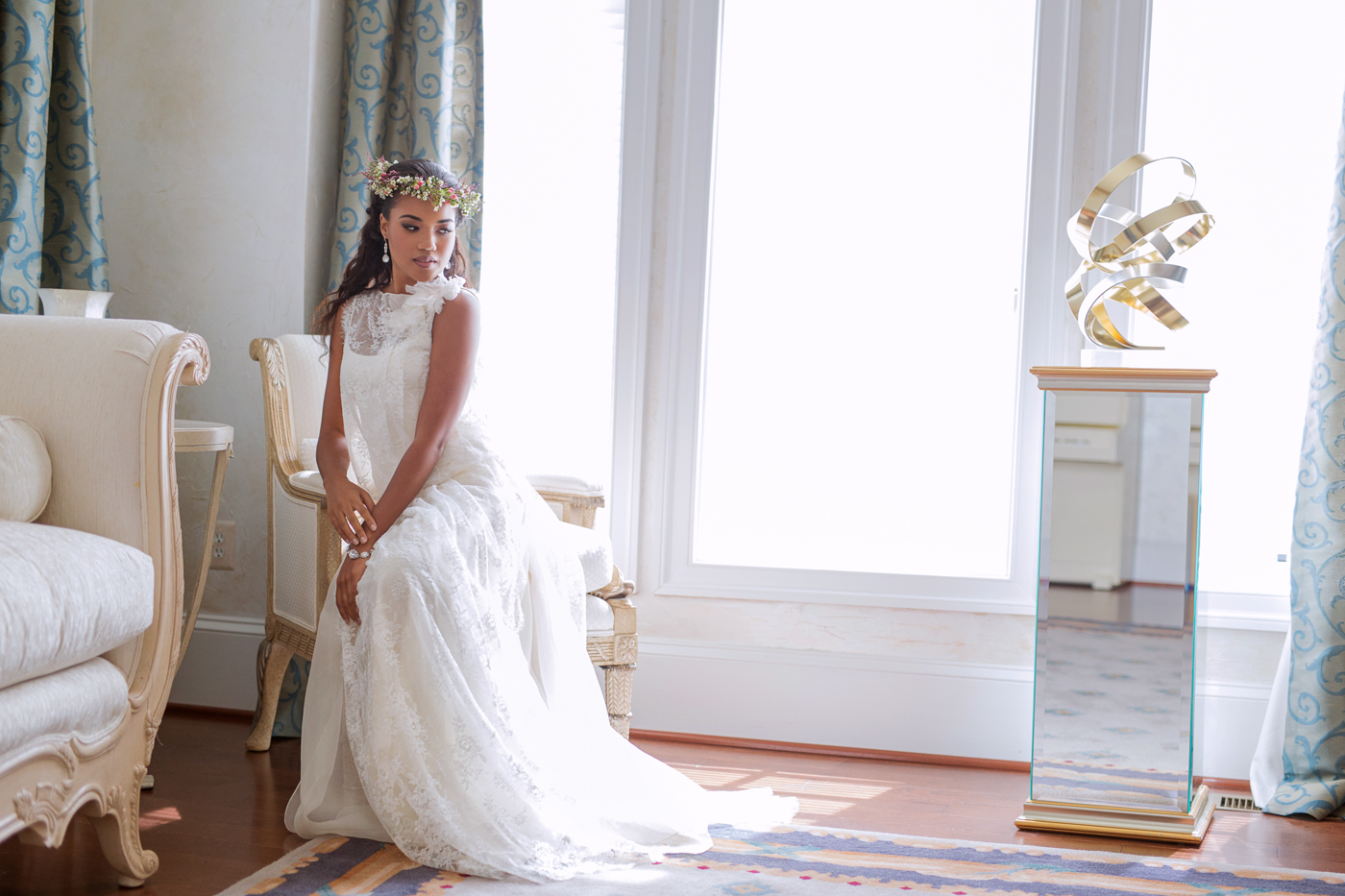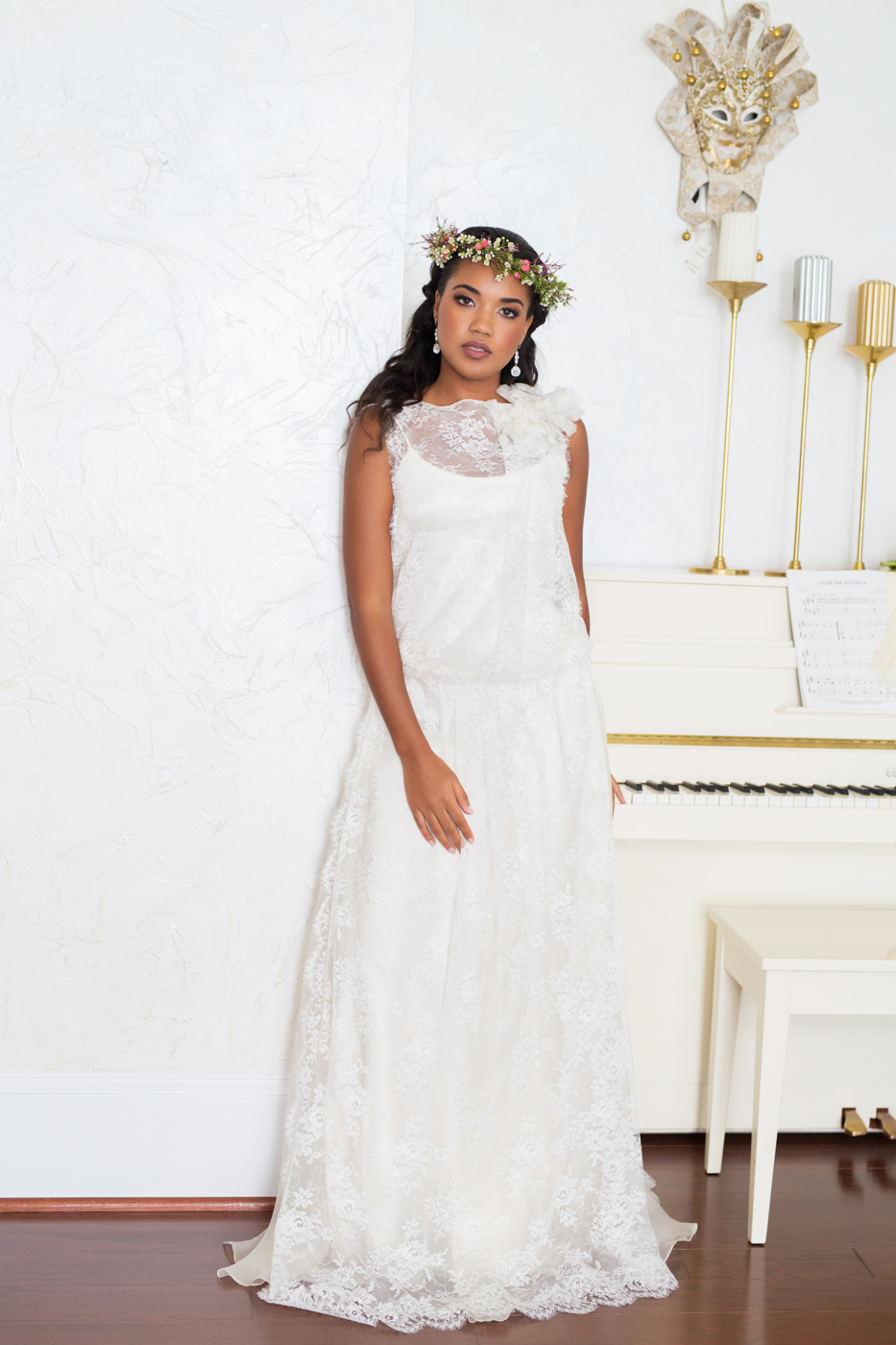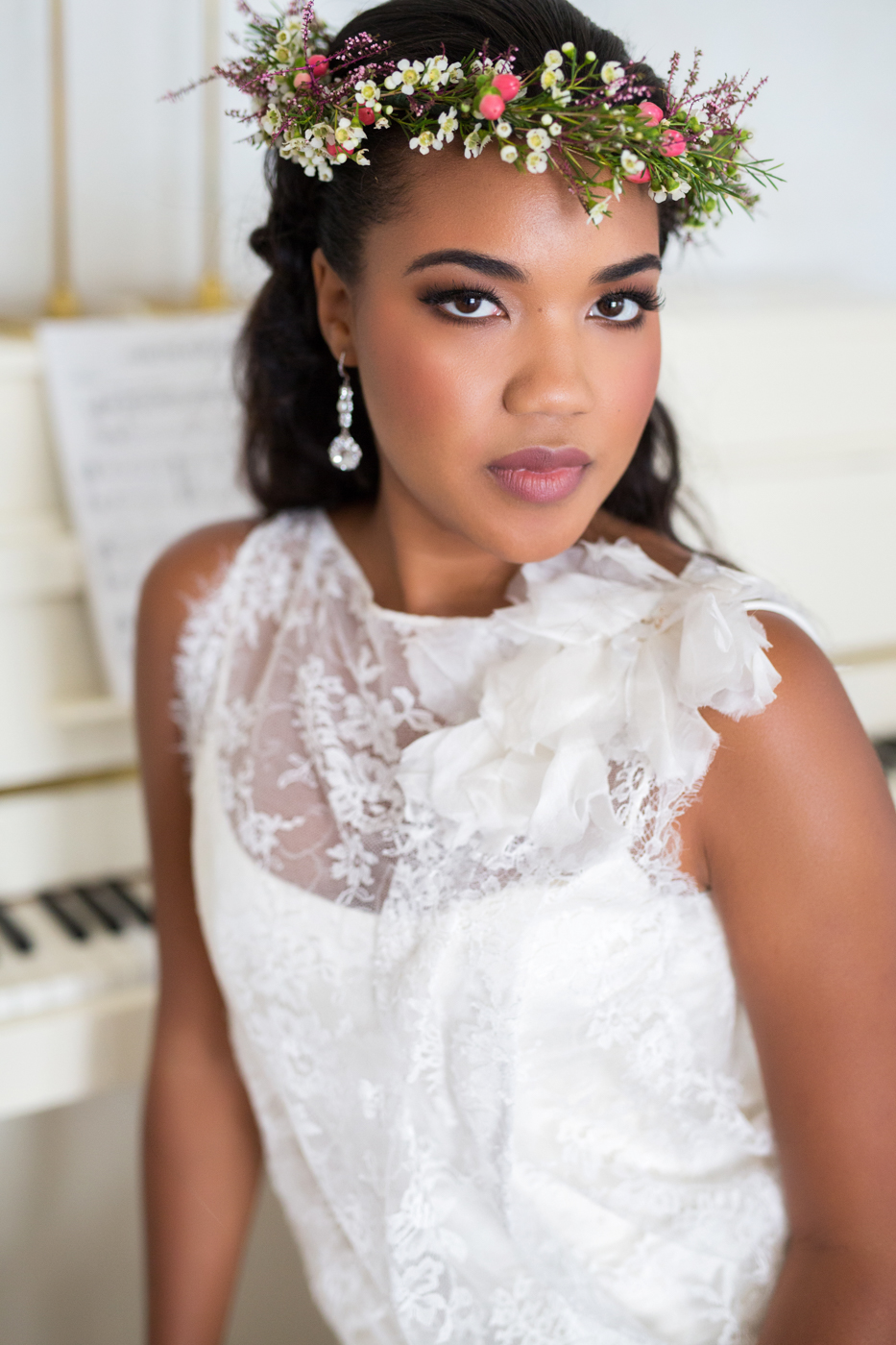 This year the boutique has received a very generous donation of brand new designer gowns that retail at $10k and up. There was no way we would let them just sit in the closet all this time, these need to be seen and photographed!
Here we were – with three beautiful models Sasha, Giuliana and Kseniia, trying on those amazing gowns.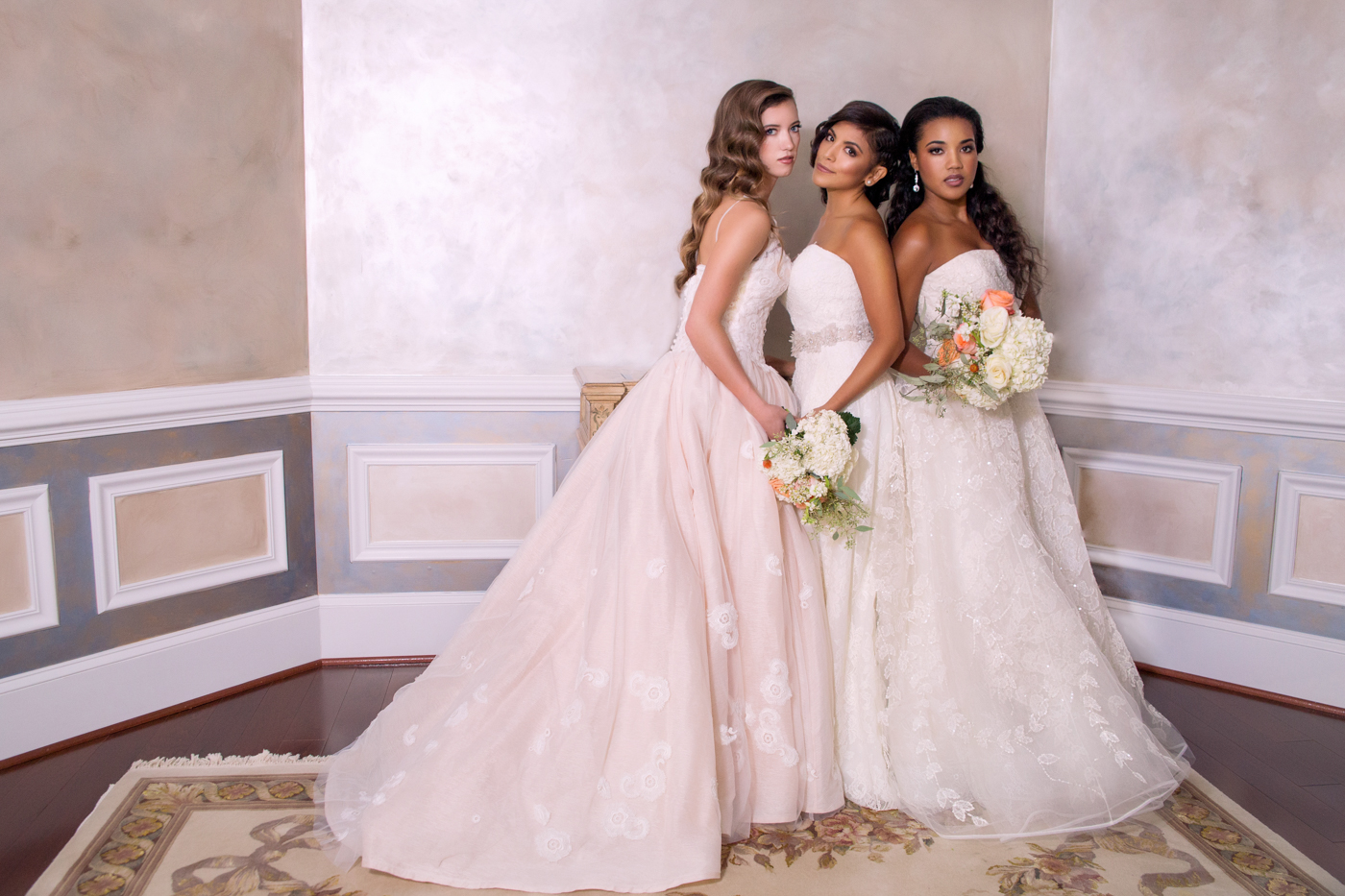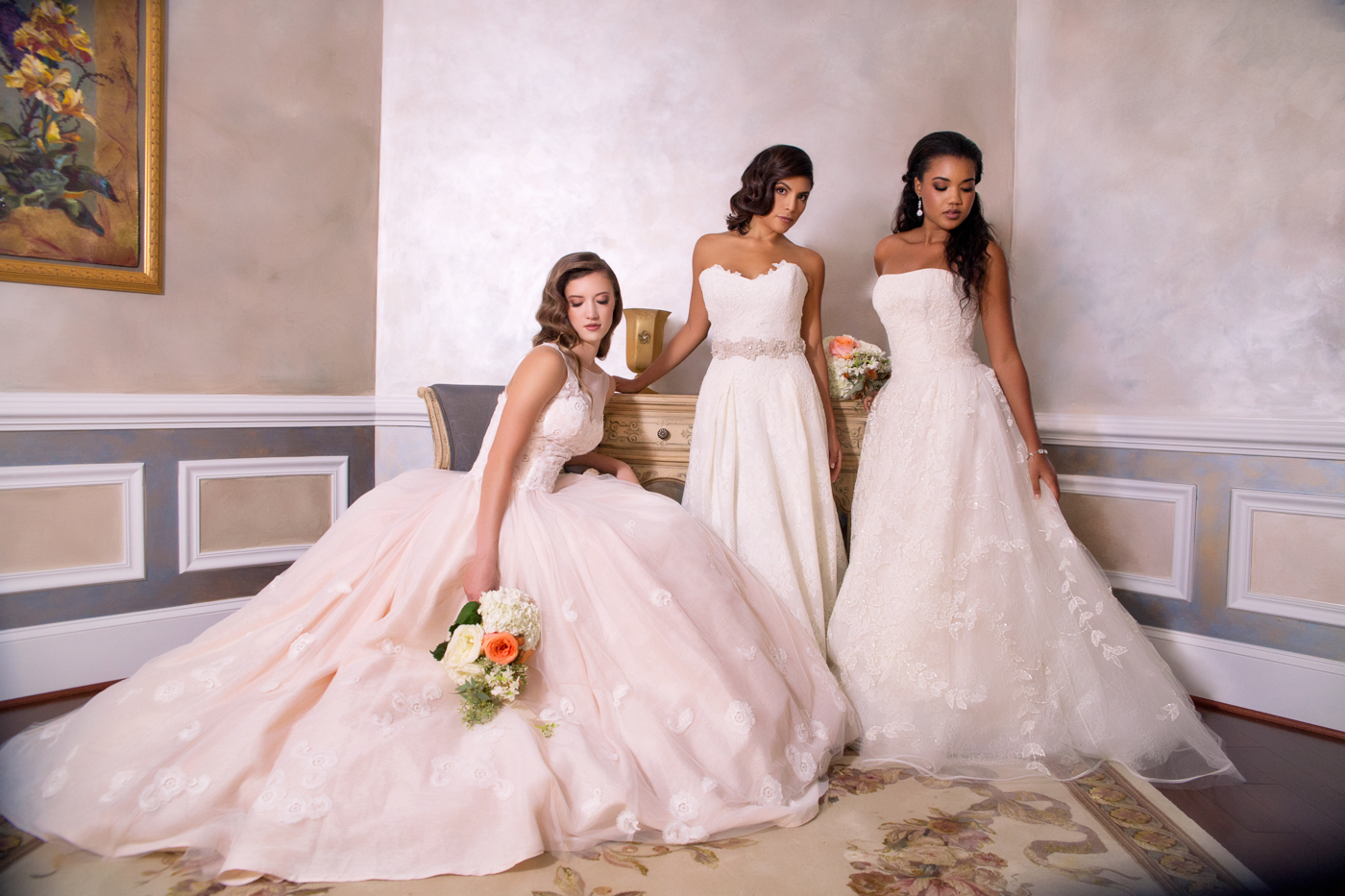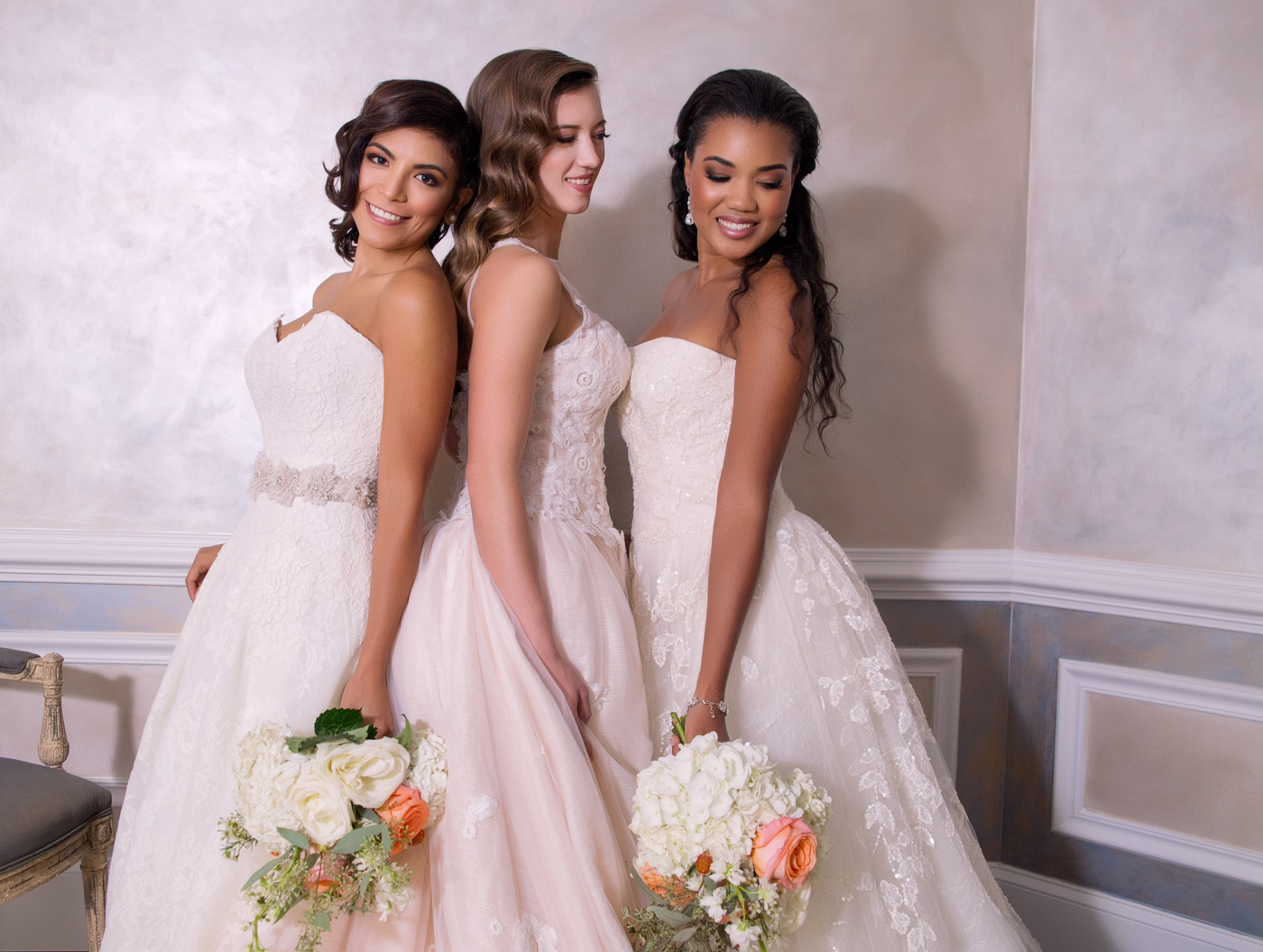 We wanted the pictures to look very classic, gentle, feminine, bridal.. With the colors of the gowns from snow white, ivory to blush they look absolutely gorgeous on the girls.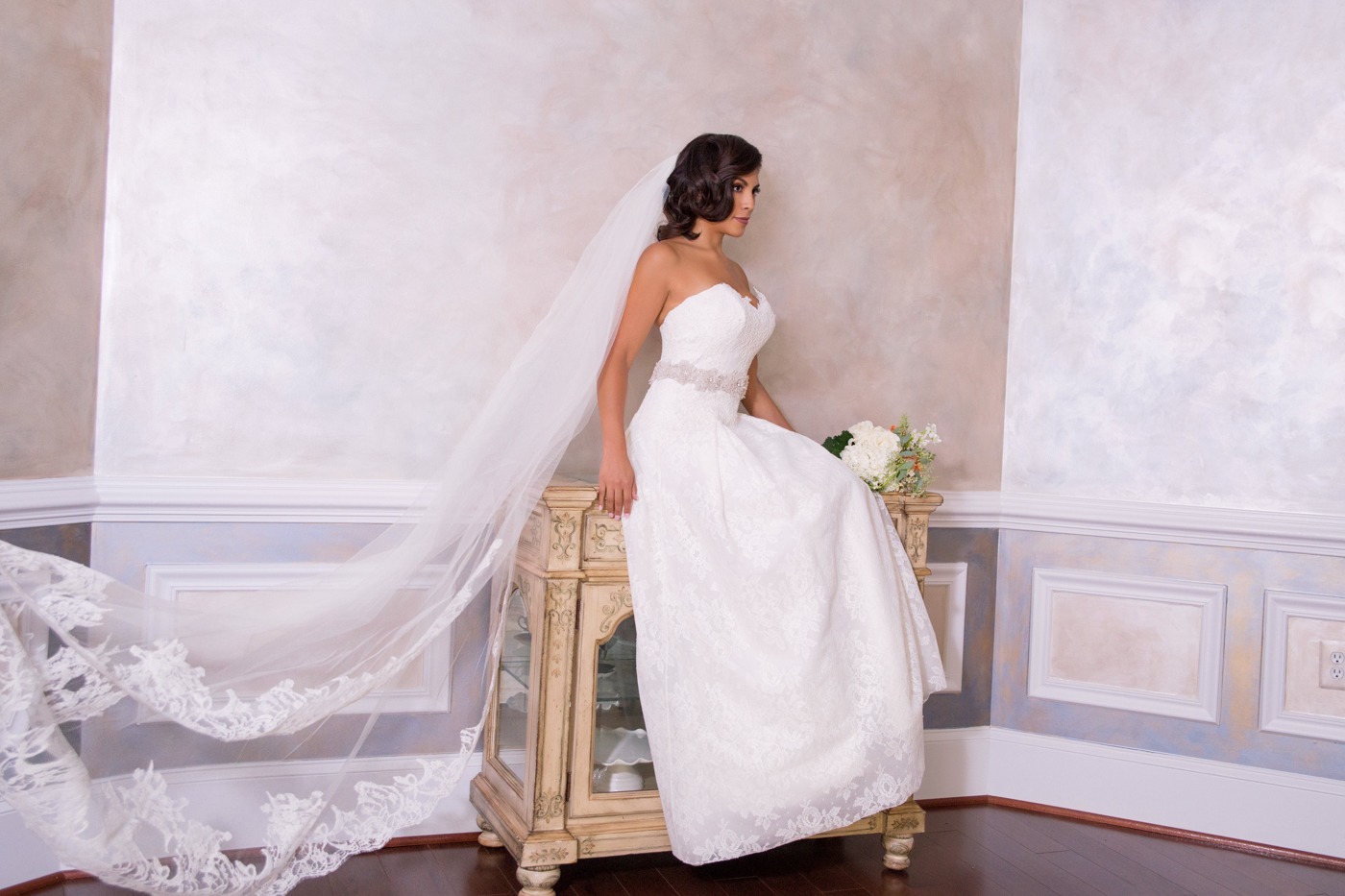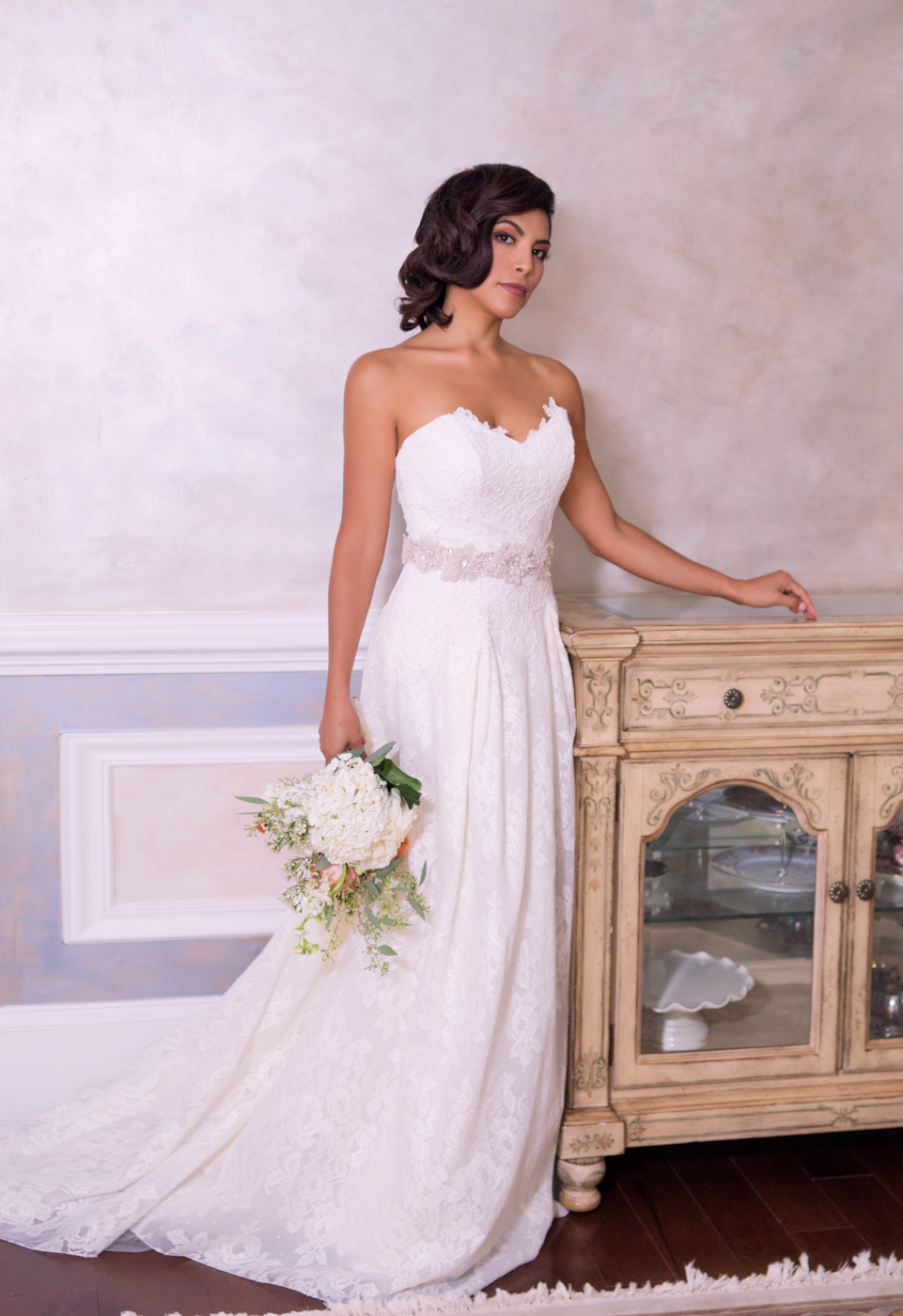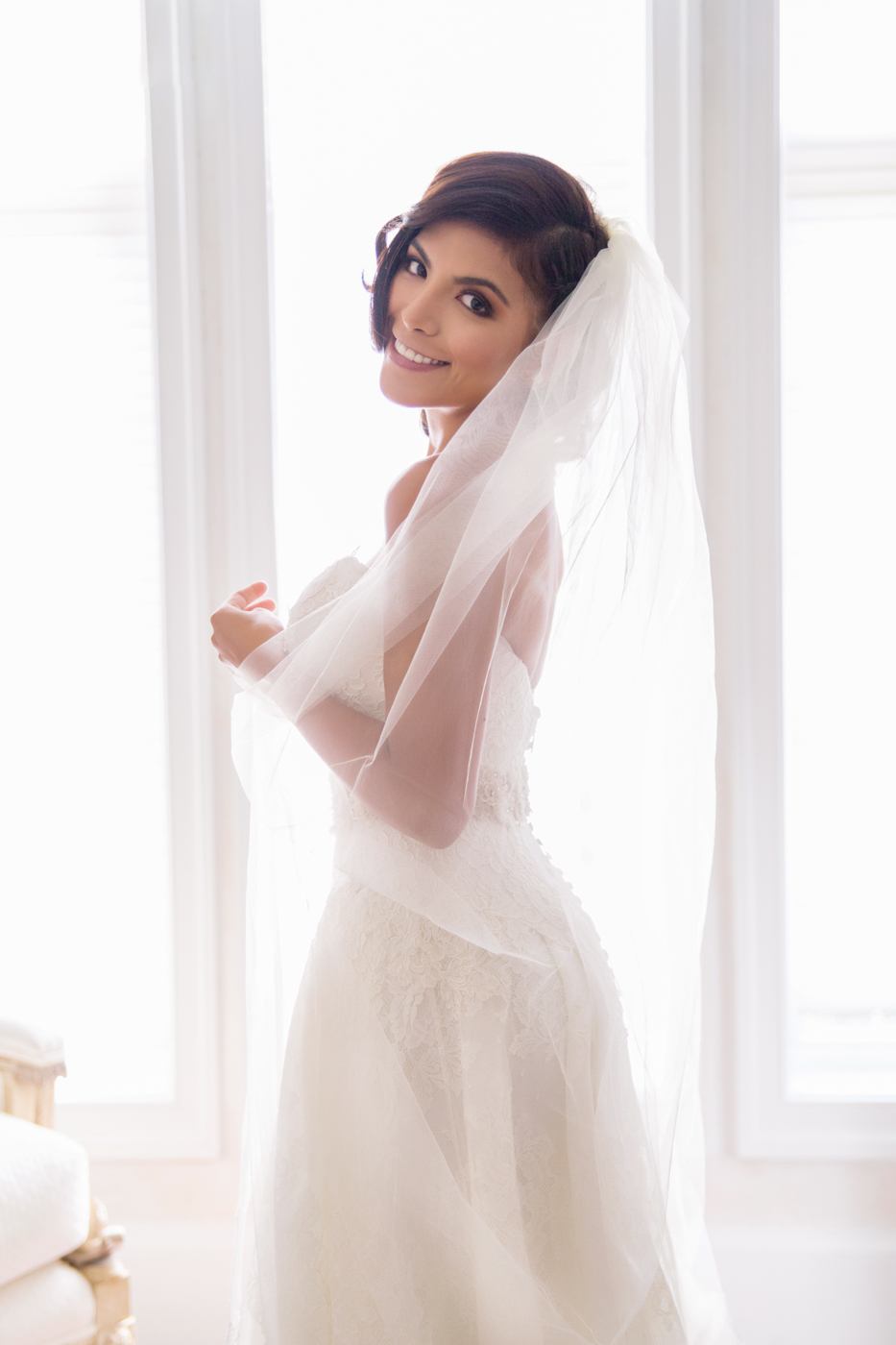 Add delicate veils with intricate details, wedding jewelry – it's just a dream come true.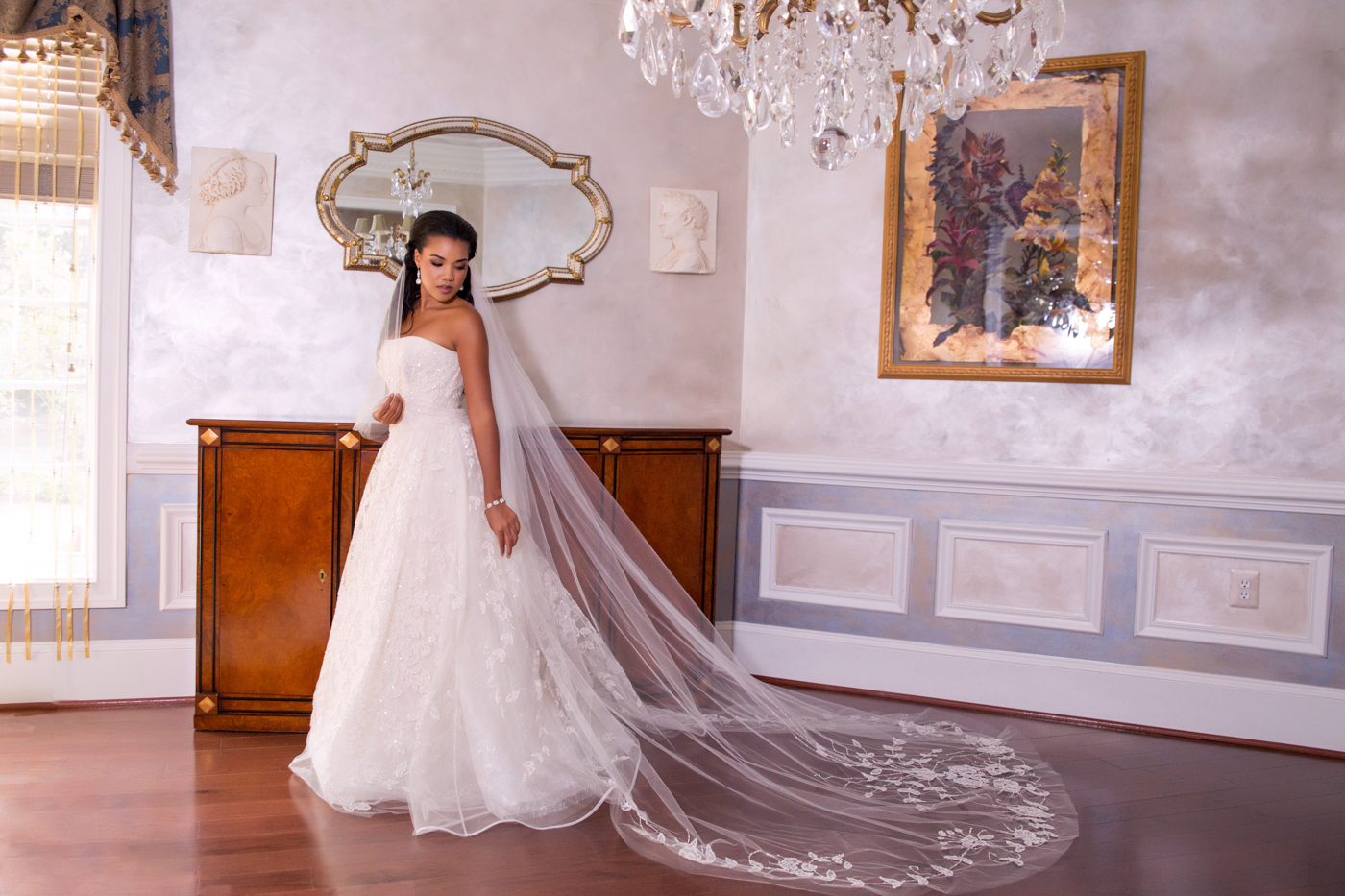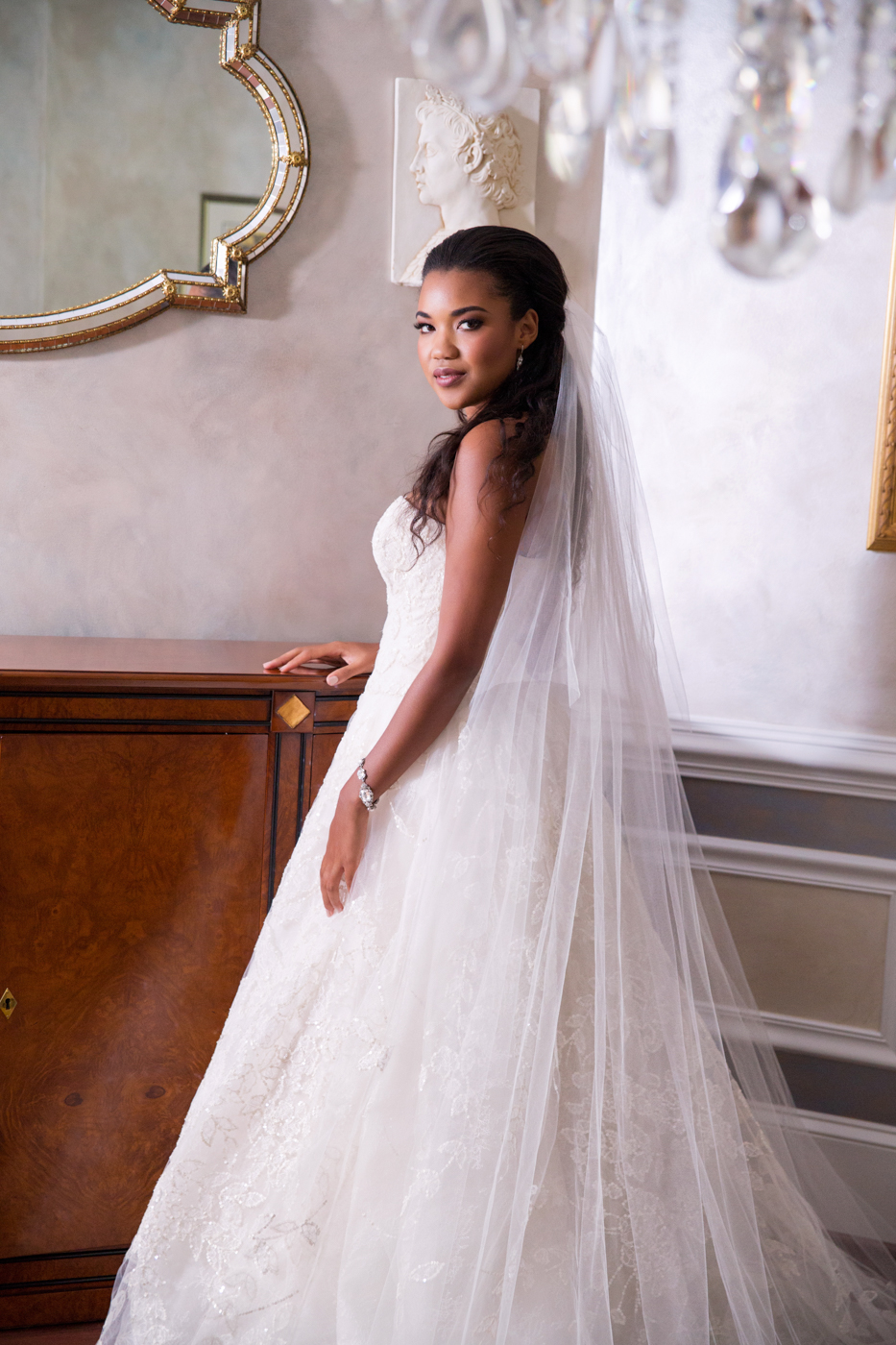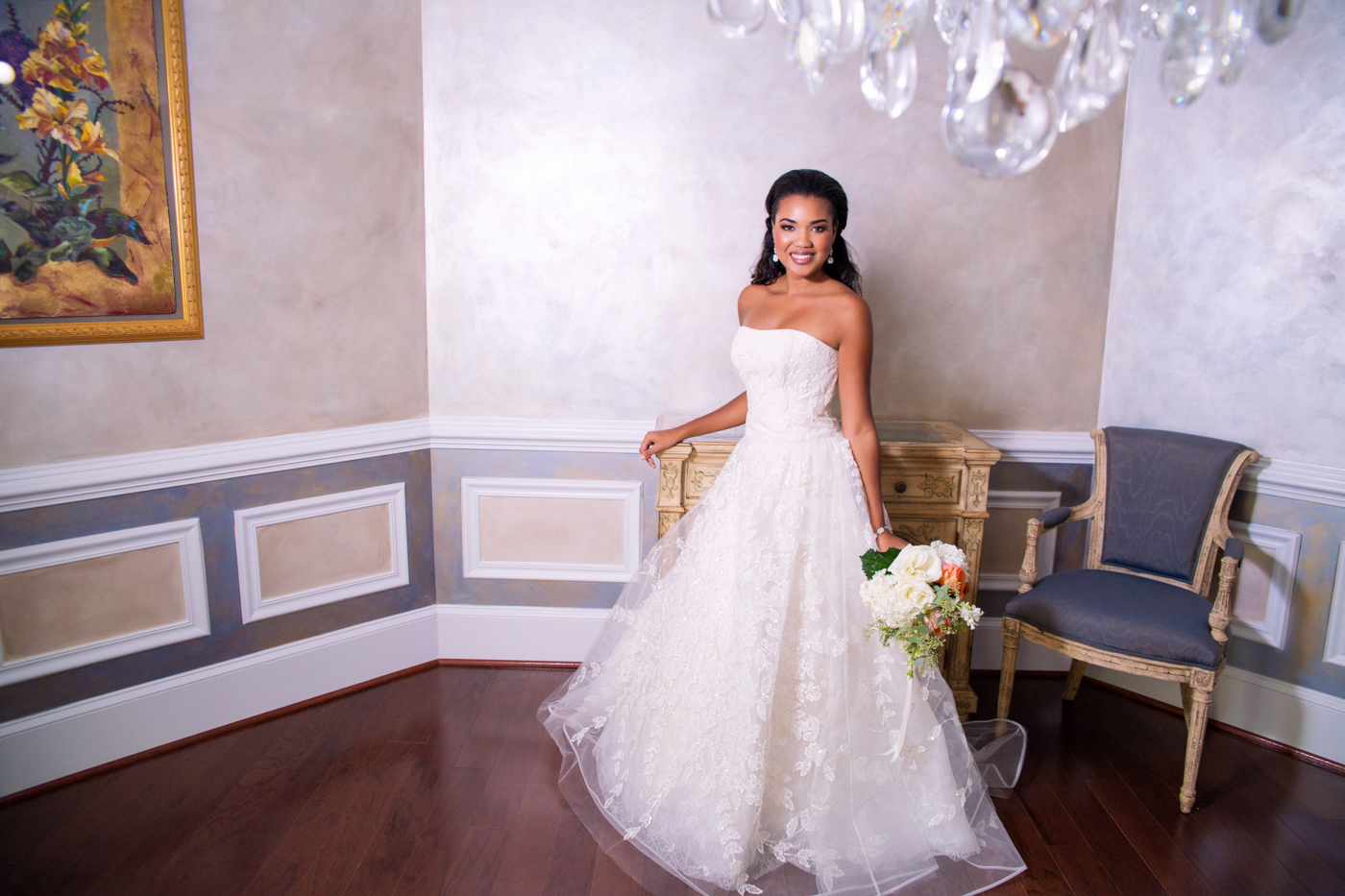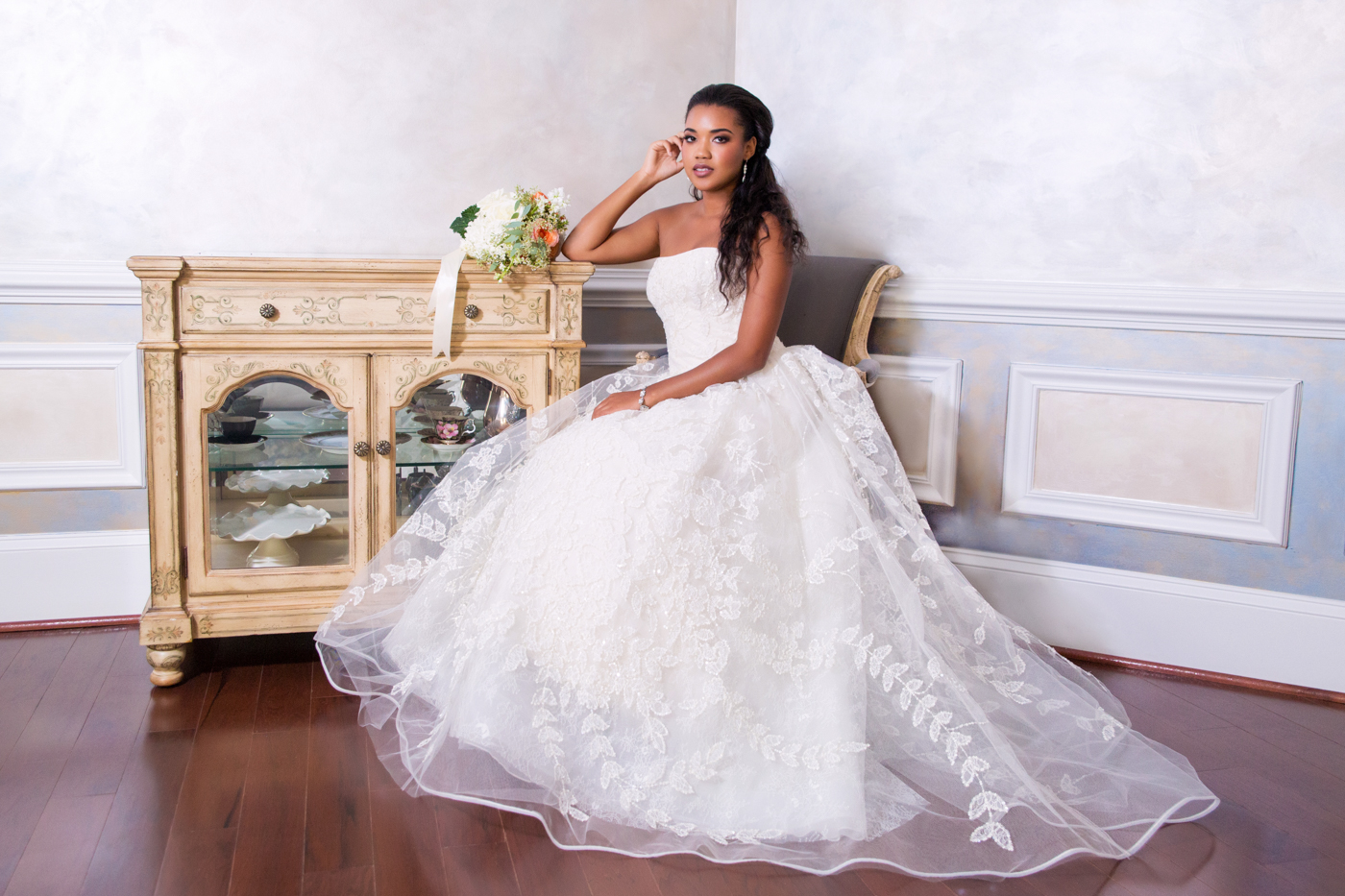 Donna's house turned out to be just a perfect location for the bridal photo shoot – with it's classic furniture and decor, chandeliers, very subtle colors and textured walls.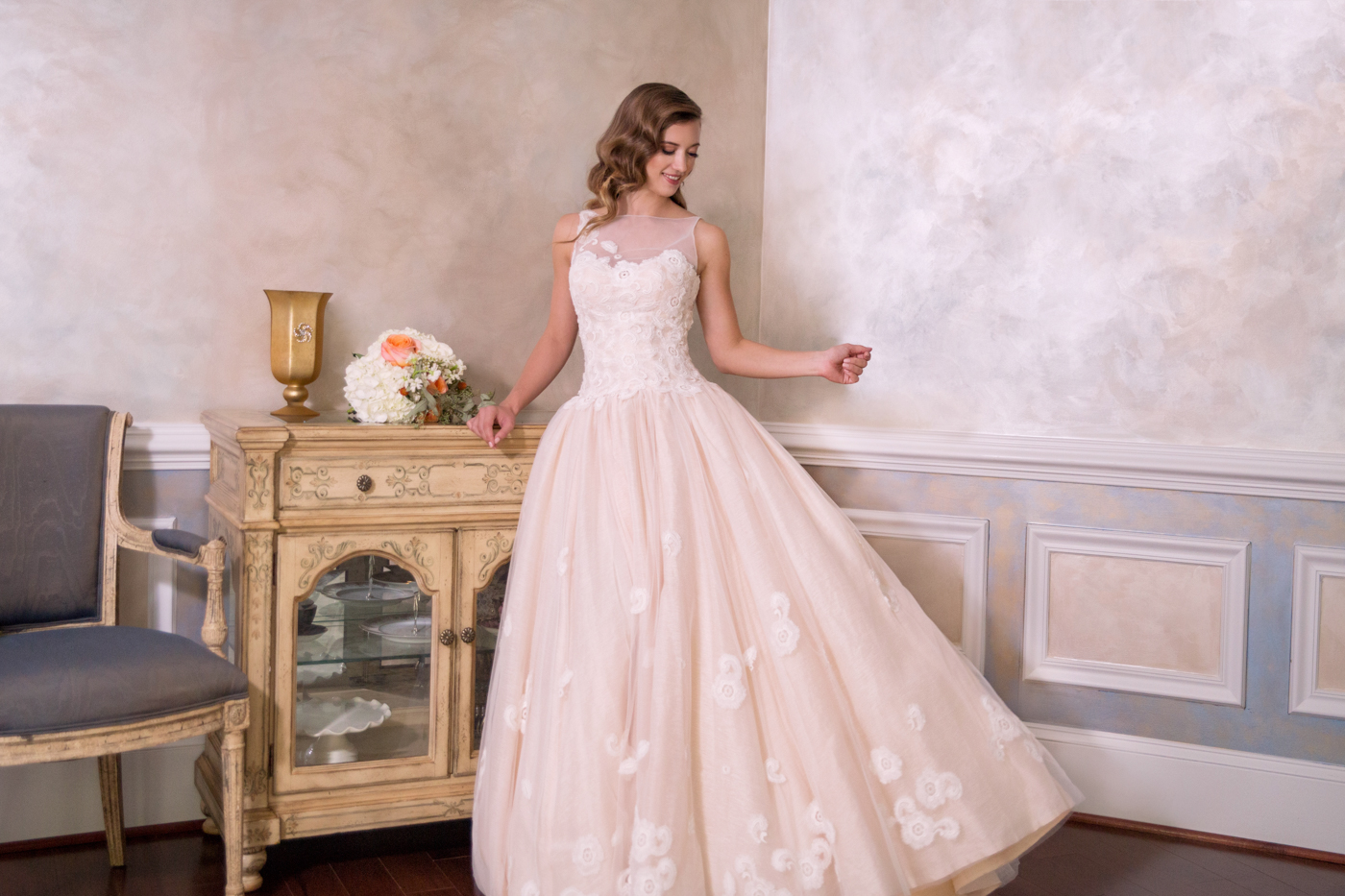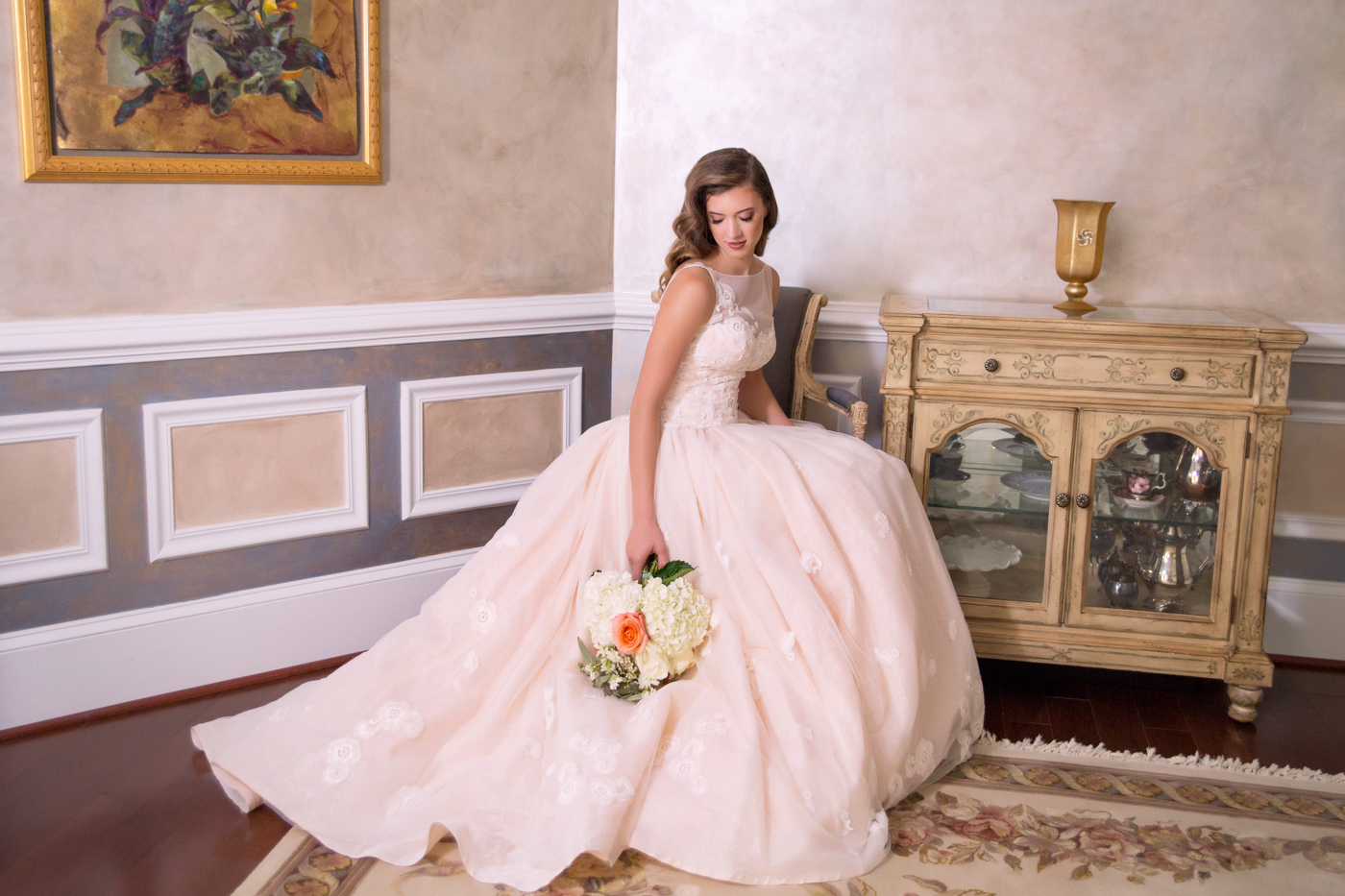 The models looked very elegant and classy with the make done by Tasia Mitropoulous and hair by Asha Maximore.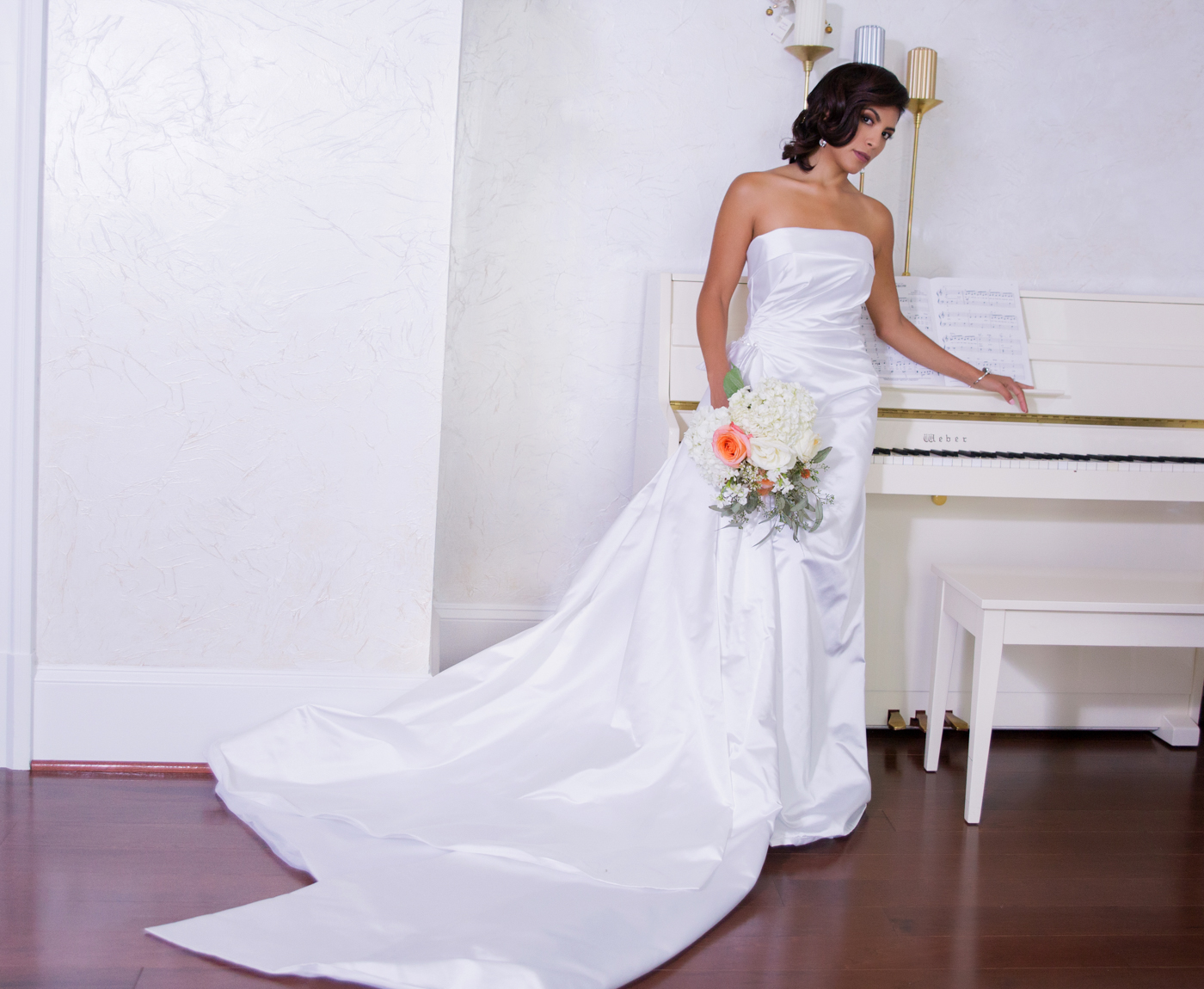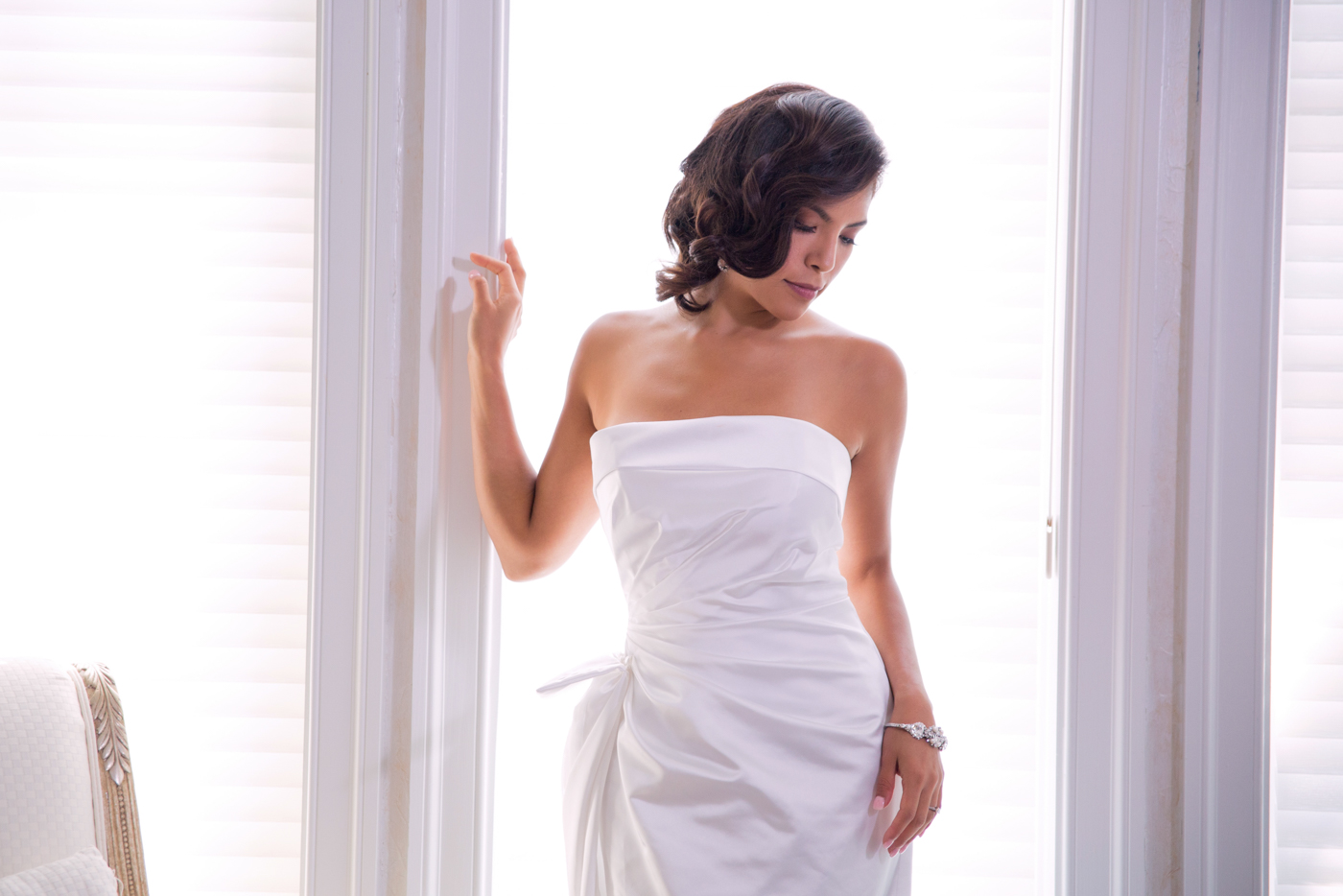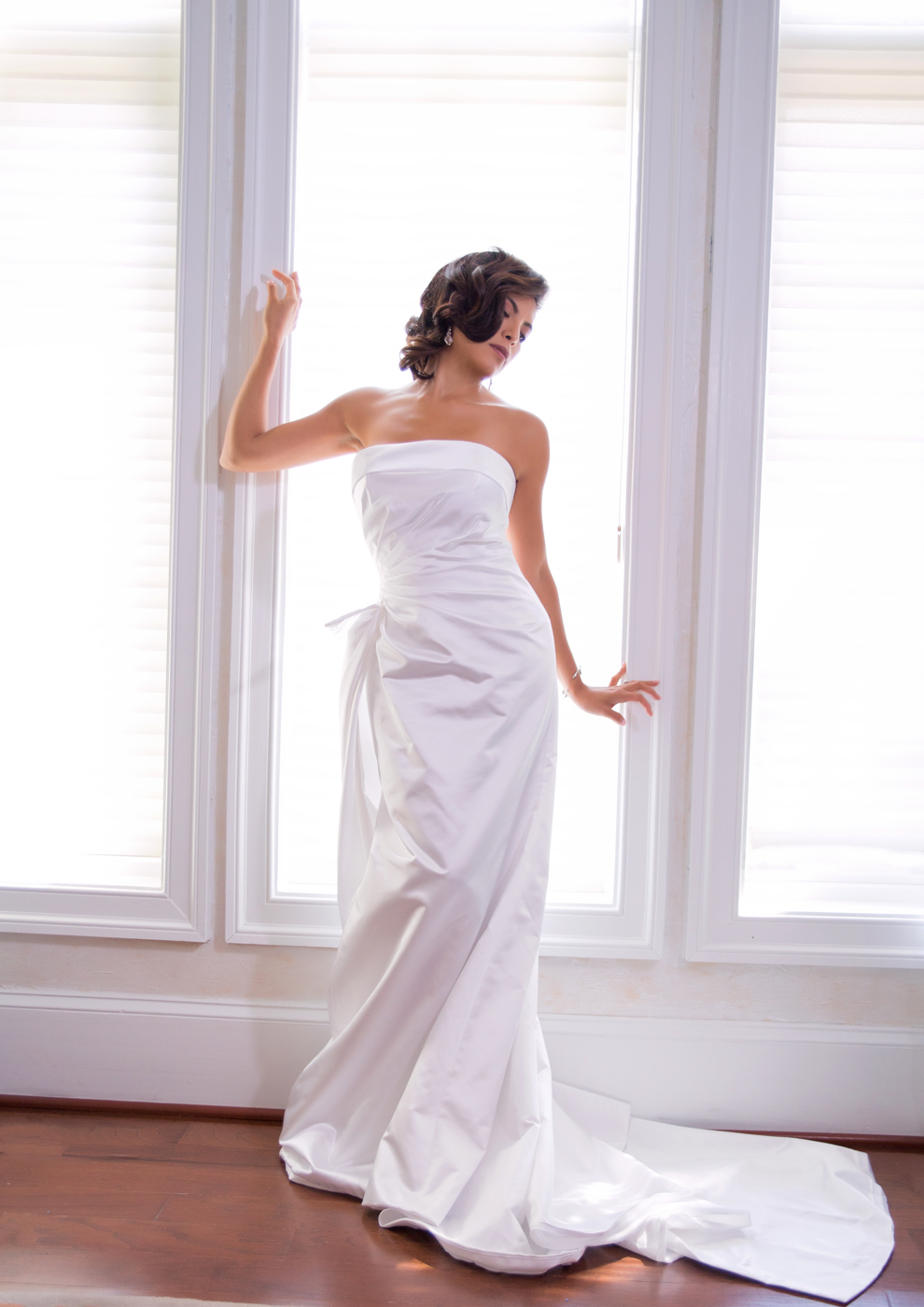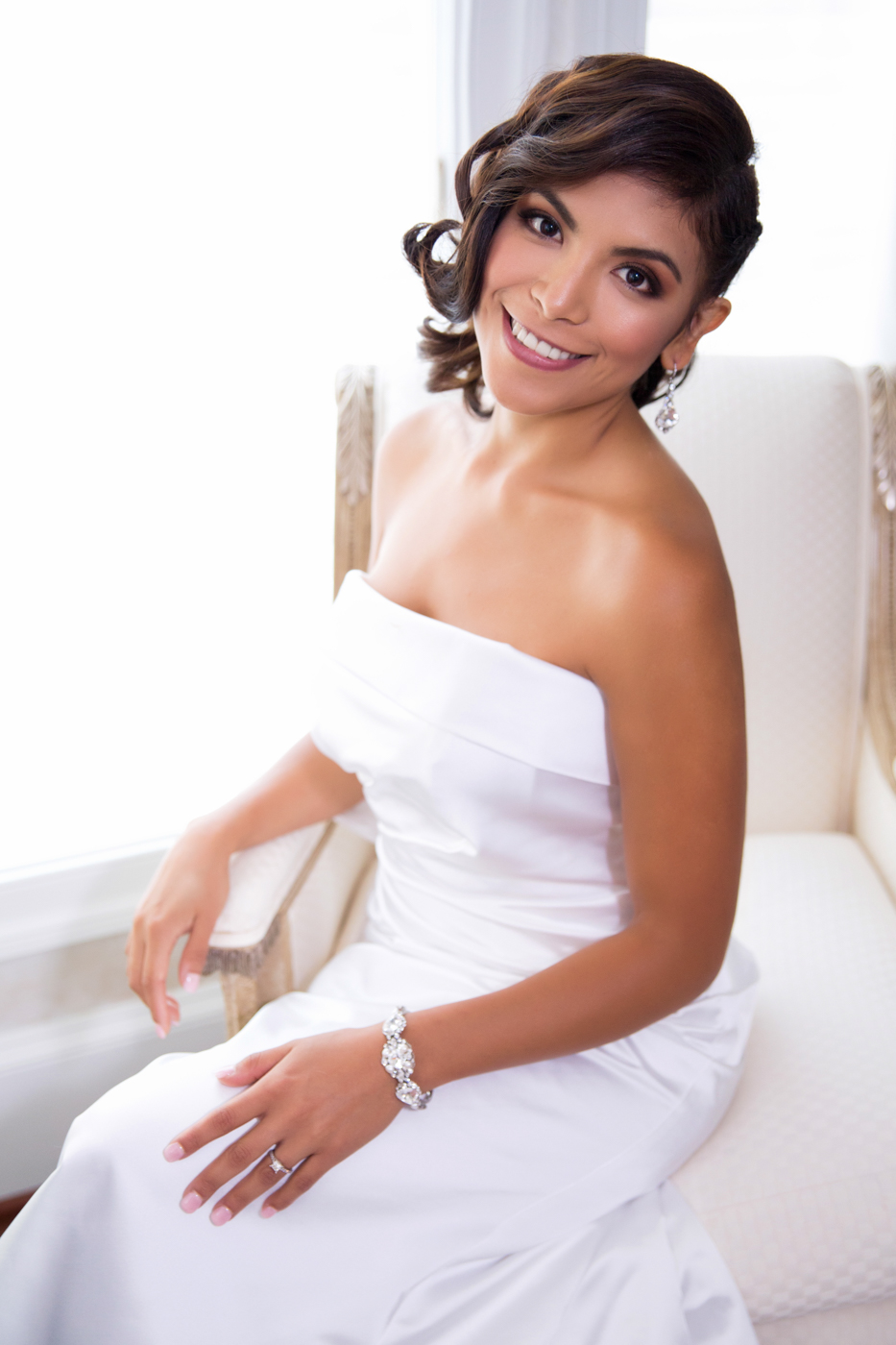 The girls were super excited to get to wear these amazing gowns and play the bride for the day. Two of the models were already engaged at the moment, so it was a great practice before their wedding day ))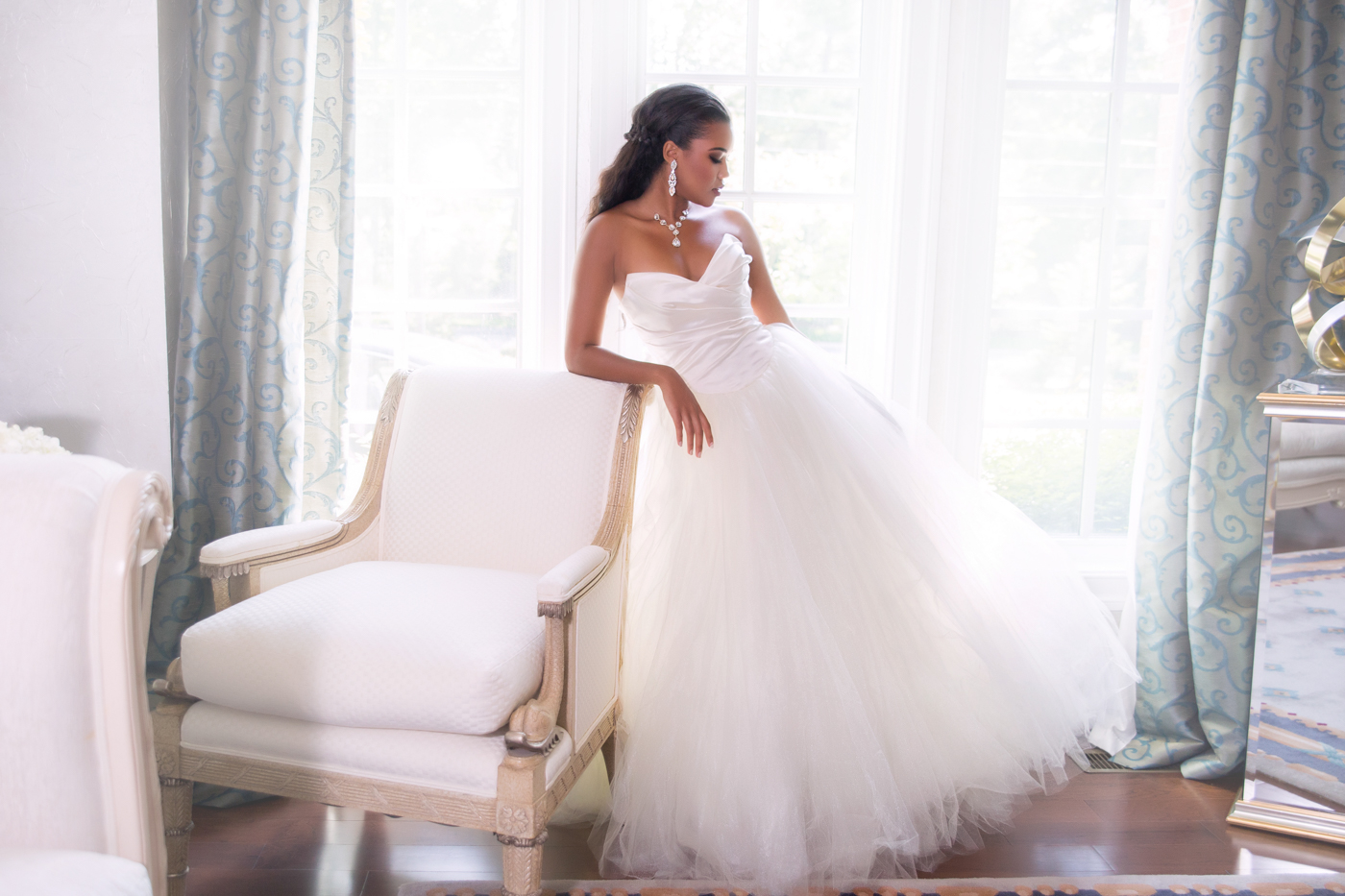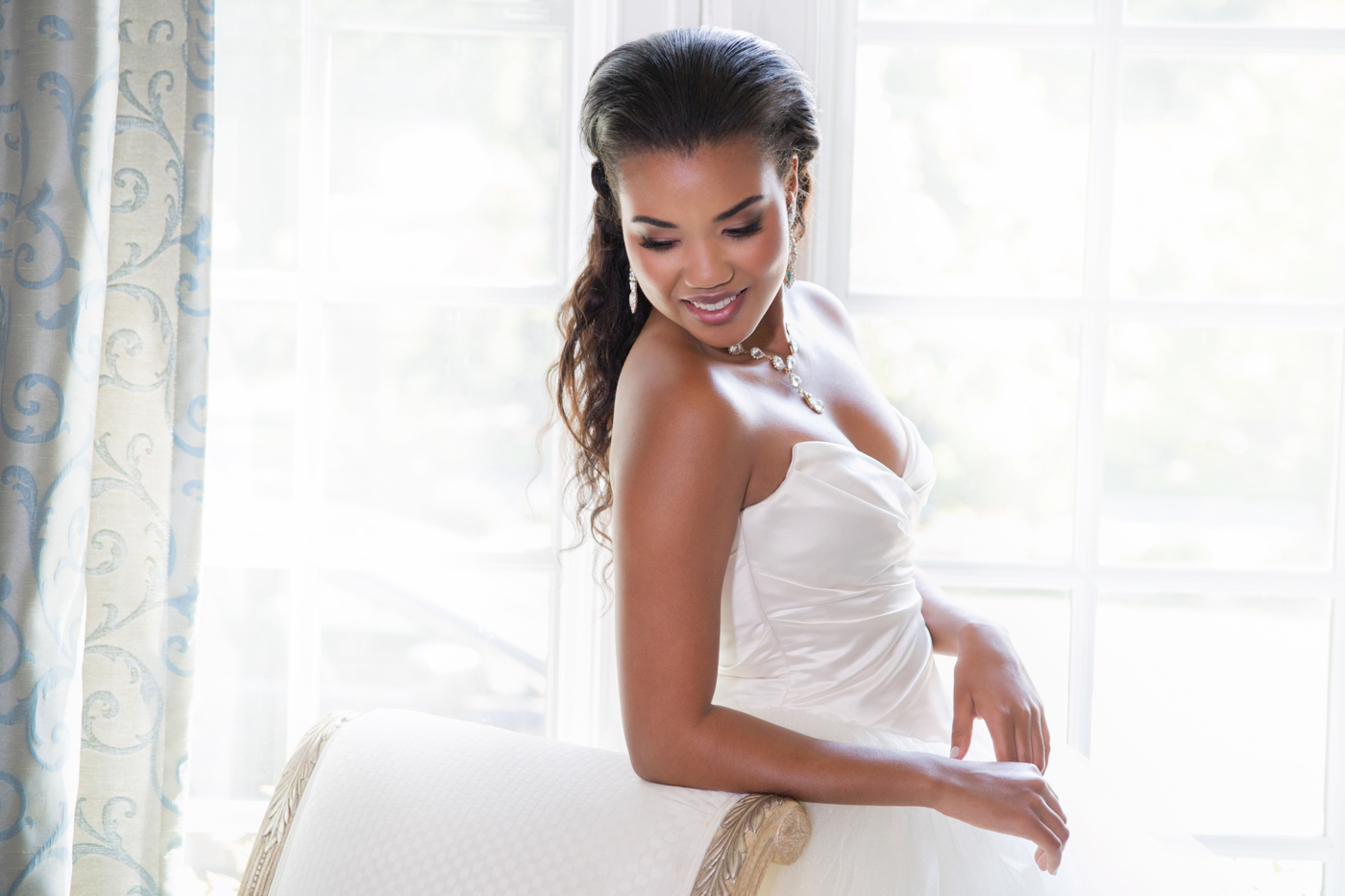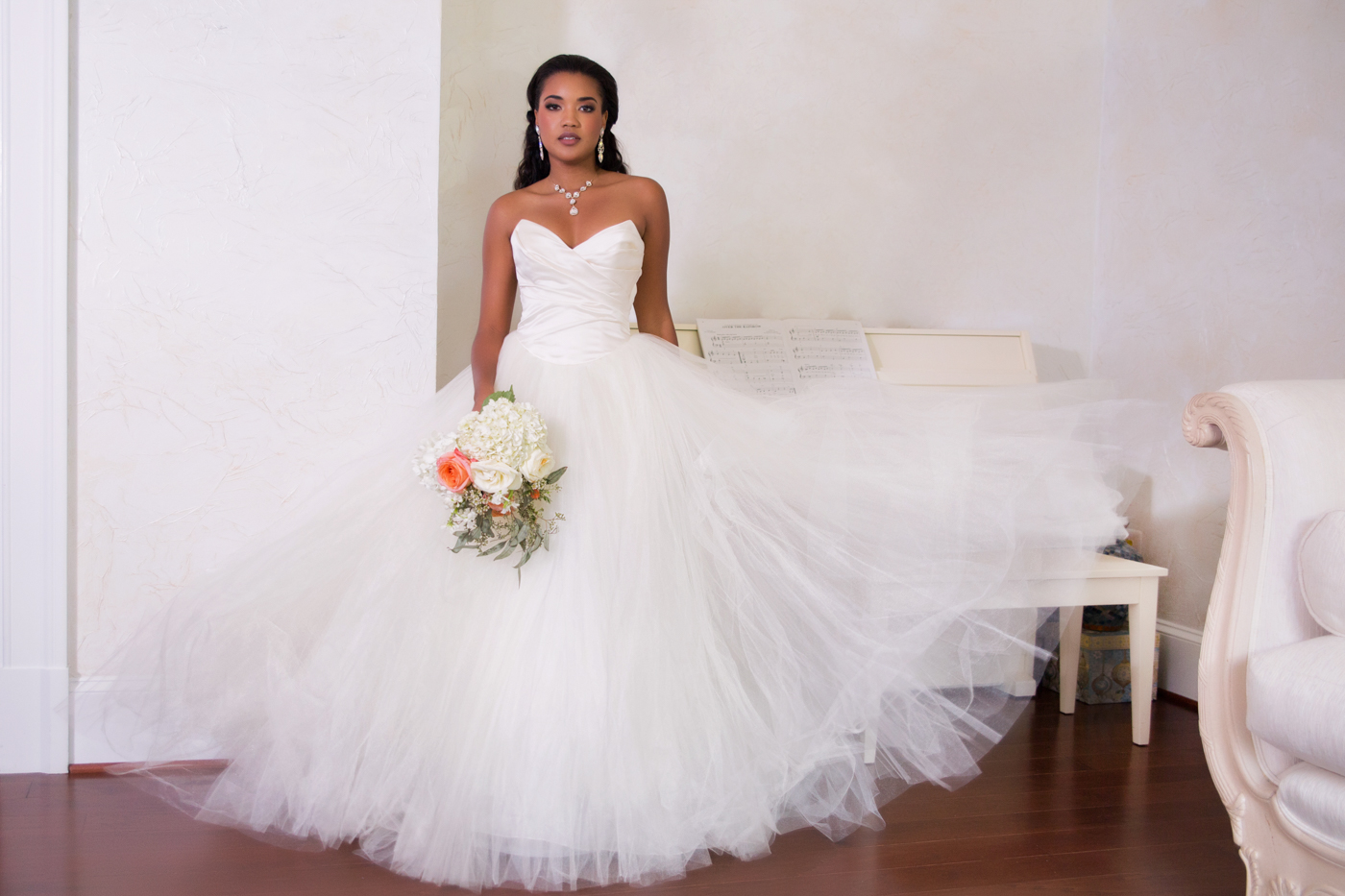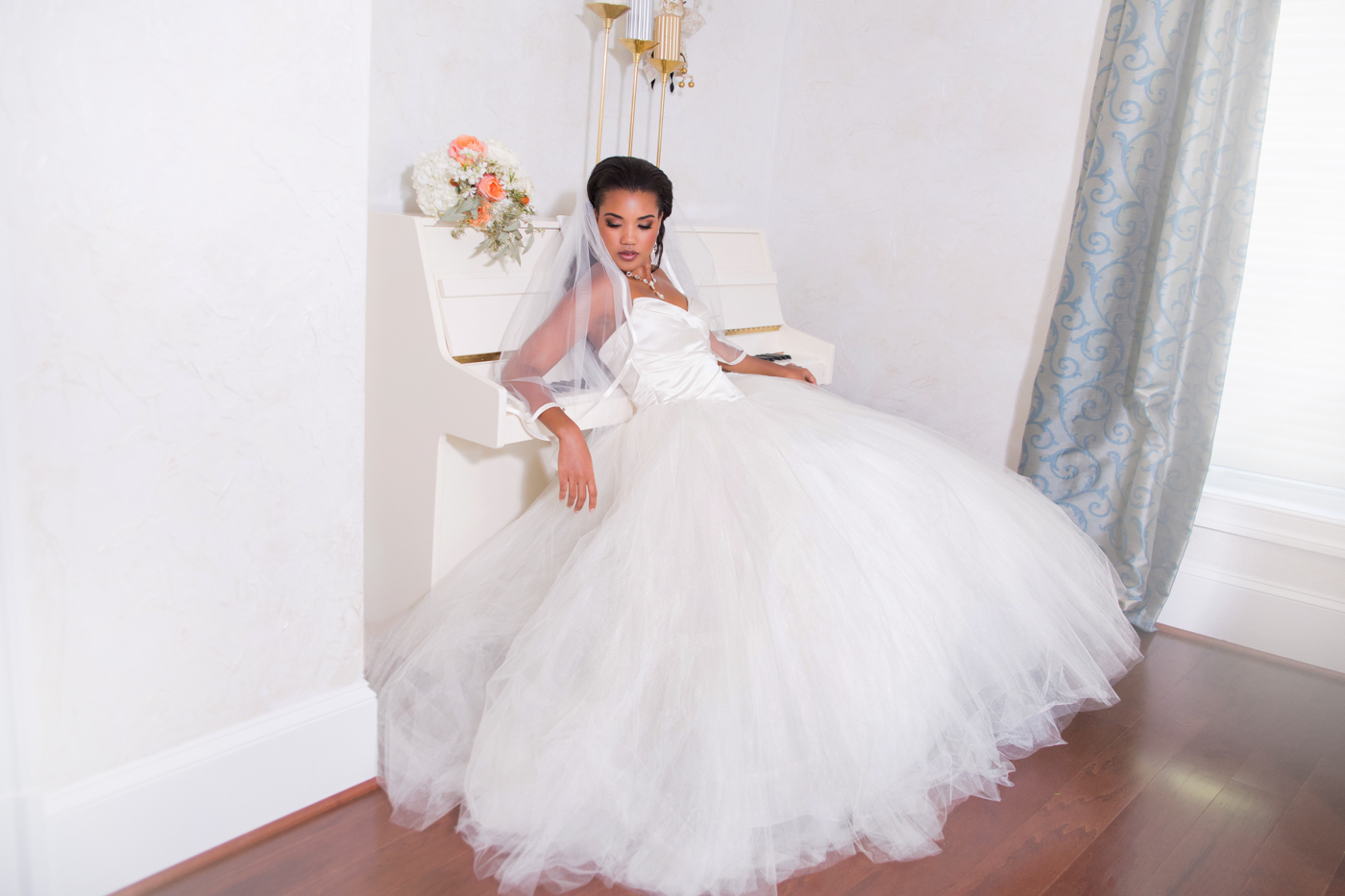 We had selected a variety of wedding gowns – from elegant A-line, to romantic vintage lace and of course princess ball gowns.
If you're a bridal boutique, florist, wedding planner, vintage rental, or any other wedding vendor interested in doing a style shoot, please email me at [email protected]
I would love to do more styled bridal photo shoots!