THIS MOTHER'S DAY
like never before, moms deserve to be celebrated
While all moms have been stuck at home for almost two months cooking, cleaning, homeschooling and trying to get the work done at same time. All day, every day.
Don't you think they deserve to feel special again?
To put some makeup on and a pretty dress, to feel like a beautiful woman again, even if it's just for one day!
What could be more special than sharing studio portrait photography session expericence with the kids and receive a beautiful designer keepsake to take home?
Moms will love that, guaranteed.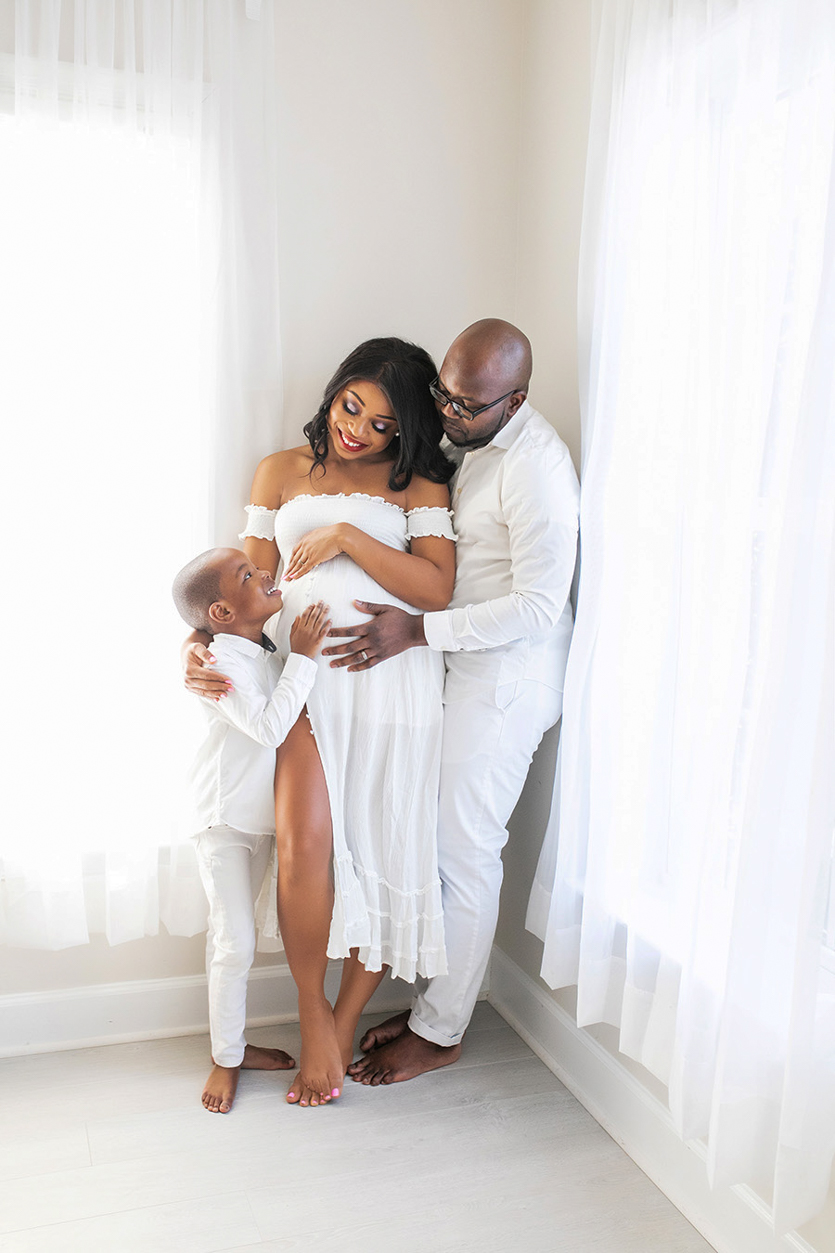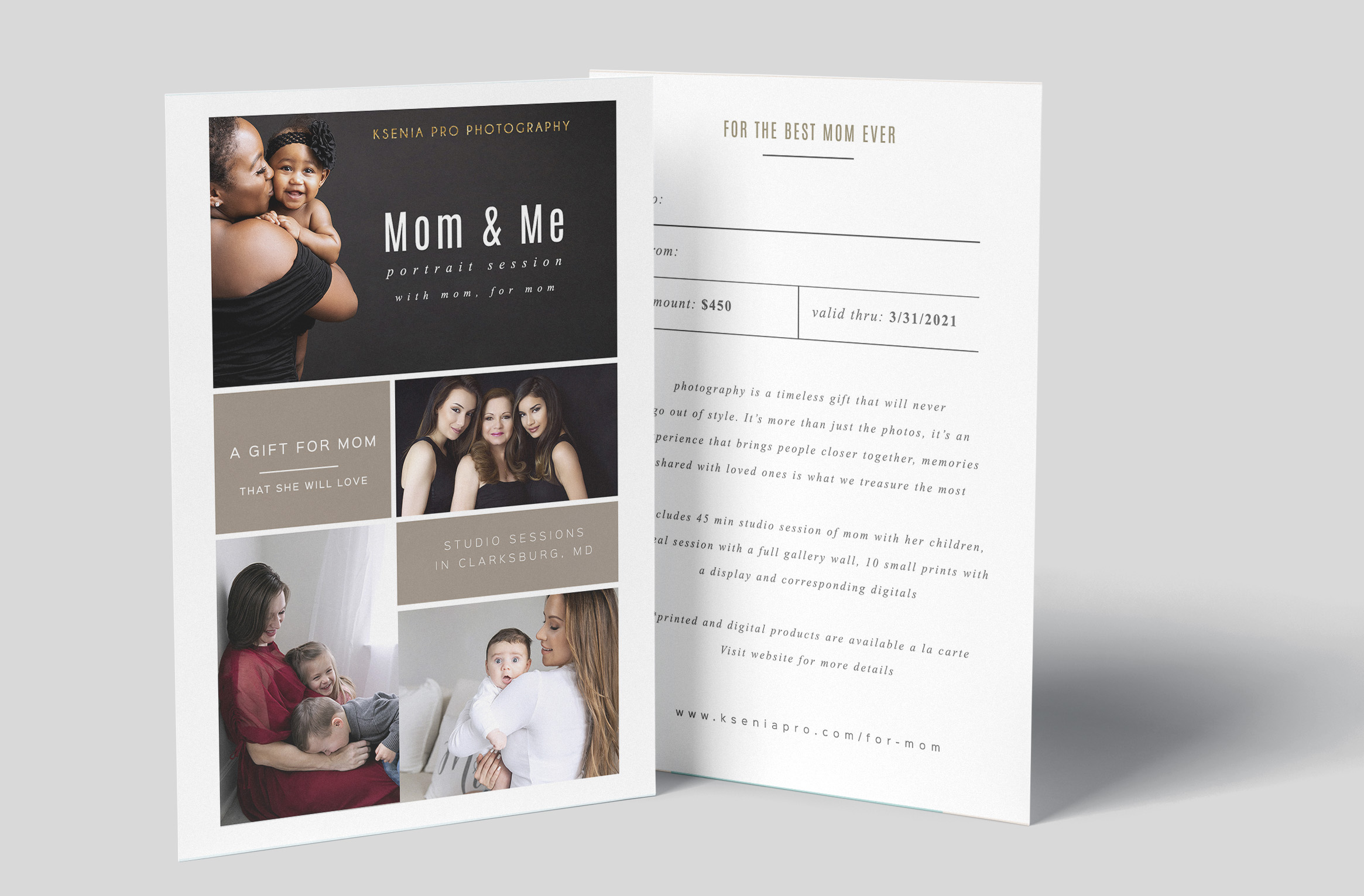 gift card
give now, use after COVID-19 restrictions are lifted
"Mom & Me" timeless studio portrait session
$450 gift card
use before March 31st 2021
credit can be used for another session of your choice, if preferred
no cash value, no returns or refunds on gift cards
By purchasing and using a Gift Card you are agreeing with Terms & Conditions
what's included
with Mom & Me session
45 min studio portrait session for the mom and kids (any ages are welcome)
groups of under 4 are already included in the session fee
in studio reveal session for mom with a full gallery wall display to preview all the best images
10 small 5x5 prints with a desktop display block or box
10 retouched digital photos corresponding with prints
all the photos are professionally retouched and printed at a pro photo lab
detailed posing guidance is included with every portrait session
Additional prints and digital products available a la carte
Additional family members are welcome to join the session for a small fee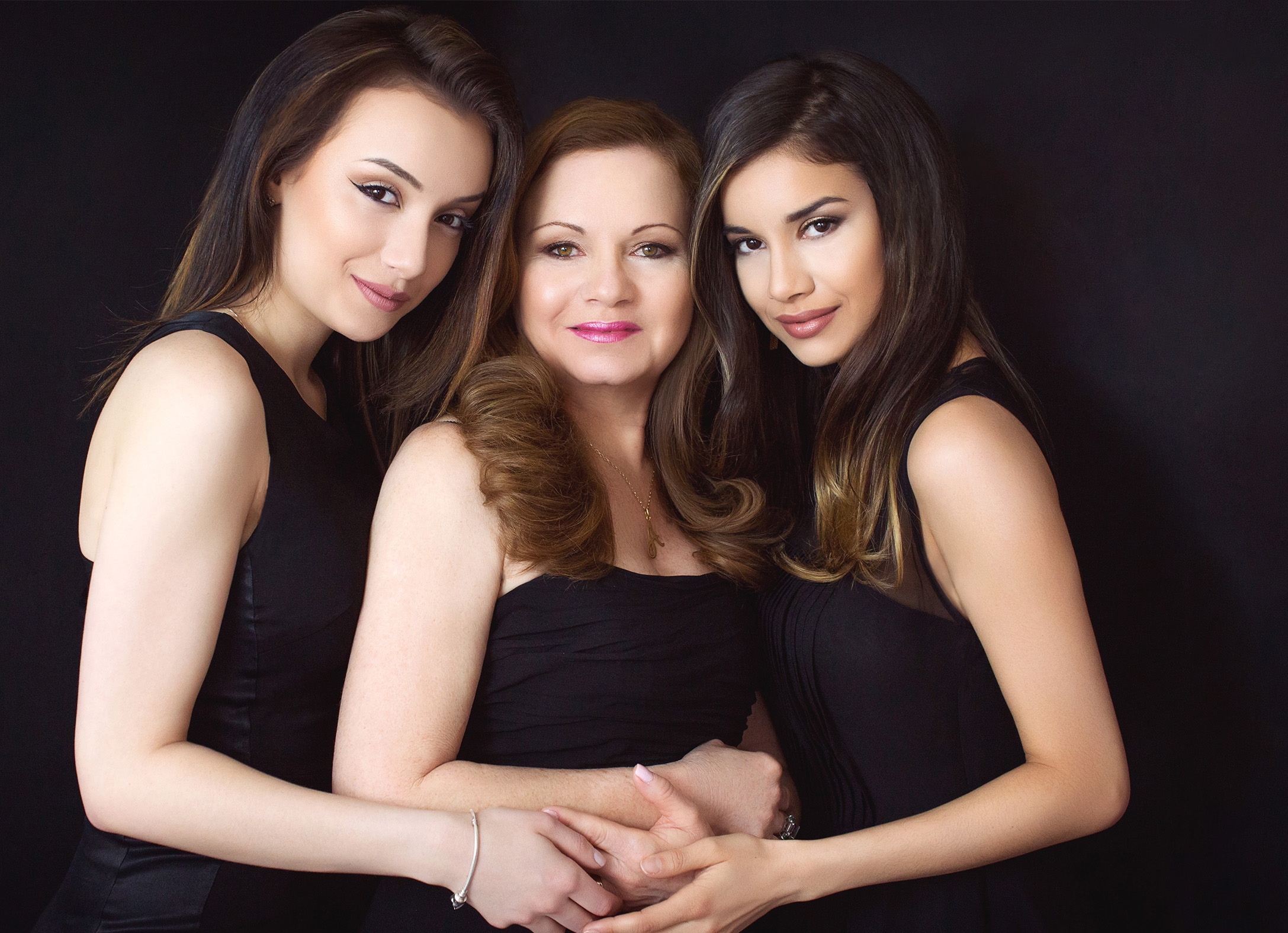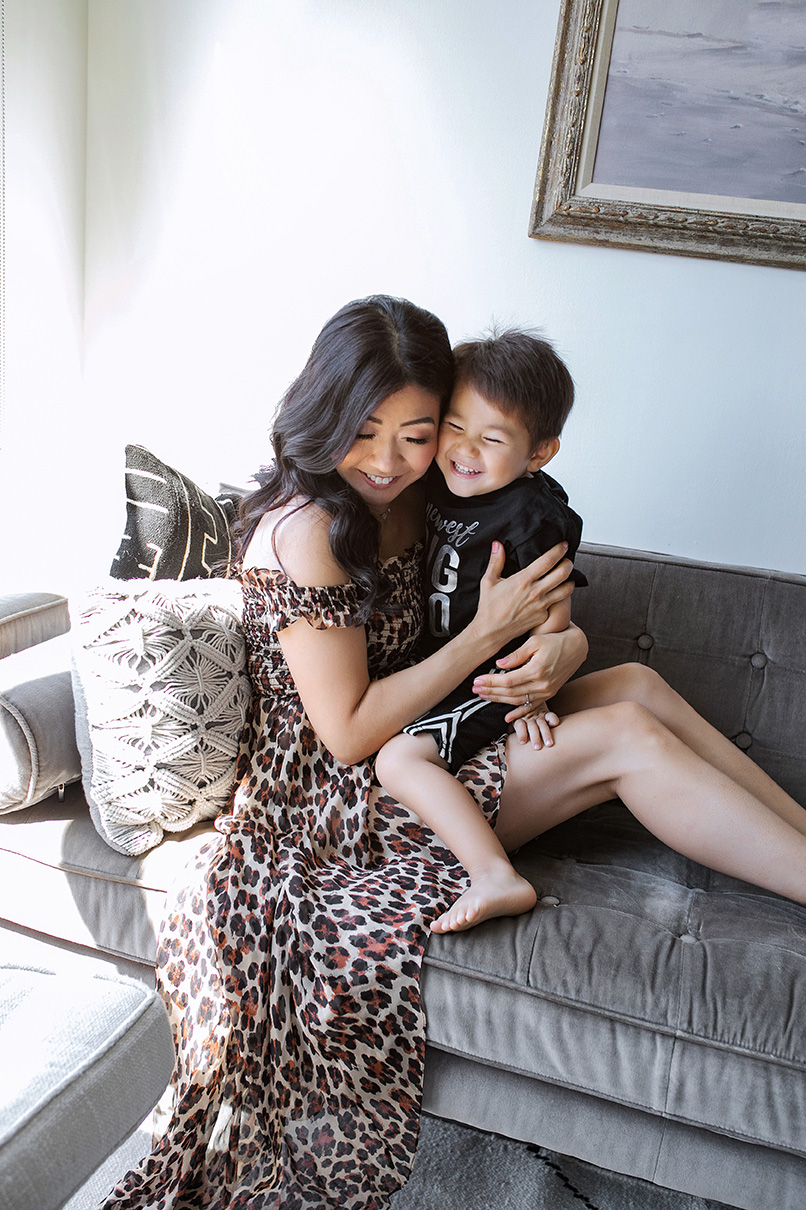 I know you probably have questions - if you didn't find the answer here, send me an email at info@kseniapro.com
I do love very classy, minimalistic portraits on dark background. This is what I'd love for my clients to own - a timeless portrait that looks good on the wall, on your desk or coffee table.Think clean, classic, possibly black and white. However, we can decide on the styling during the booking and scheduling process.Detailed posing guidance and professional image editing is included with every session to ensure the best results.
You will receive 10 small 5x5 professionally developed prints and corresponding digital photos of your choice. You will have the opportunity to choose yoru favorite images during the reveal session.Digital photos are sent via online galley, no USB drives or CDs are providedAll the images are professionally processed and retouched to perfection
The package does not include all the digitals. I truly believe in quality over quantity approach, that's why I only take a picture when I know it looks good, then I edit each session to the very best 20-40 images that are professionally retouched and printed for you to preview and purchase. Digital photos are only provided of the corresponding prints in your order.
I'm on a mission of providing every family with beautifully printed photographs that will become a family heirloom one day. While I provide digital photos along with purchased prints, I do not offer digital only packages. Think of the prints as a gift from me that comes with the digital files, because the price is the same with or without the prints.
Within 7-14 days after the portrait session you would come back for image viewing, or Reveal.I build a gallery wall to display prints of the best images from the session, already professionally processed and available for purchase. 10 small 5x5 prints are already included with the session Additional prints and digital products are available for purchase a la carte
Between 20-40 images will be available for preview and purchase, but it is very individual, so the numbers may vary
You will see the photos during reveal session, that is usually scheduled within 7-14 days from your portrait photo shoot. The prints used for the reveal are available for purchase the same day. Larger prints and other print products will be printed an delivered to your door in a timely manner
SCHEDULING SESSION AT LEAST 2 WEEKS IN ADVANCE IS HIGHLY RECOMMENDED.You will find a special form on this page taht you can fill out to schedule Mom&Me session. You're also welcome ot email me at info@kseniapro.comIf you're using the gift card credit for another session, please include it in your notes or use an appropriate booking form on my website
While I do not offer hair& makeup at the studio, I'd be happy to sedn you my preferred hair&makeup artists list who provide outstanding service at their location or at your home.So you can arrive for your session camera ready
I'd be happy to provide more details on style and outfit options when your booking is confirmed. Mom&Me timeless sessions will look best if everyone wears black form fitting outfits and we take photos on a dark background. However, other styling options are possible
Absolutely! We will do a variety of poses and groupings, including individual pictures of mom and each of the kids or family members joining the session
Studio is in Clarksburg, MD. The exact address will be sent when your studio session booking is confirmed.
$35 per person to join the sessionWe might have to change location/style for bigger groups
Absolutely! However, there's $35 charge for an additional person to join the sessionStudio sessions are only available for groups of 5 and under
Absolutely! Moms and children of any ages are welcome, multiple generations are welcome.It could be grandma, mom and me session.Studio sessions are available for groups of 5 and underPlease, inquire about your options for larger groups
Recommended group size for studio sessions is groups of 5 and under. However, we will be able bigger groups with young children and babies.Please, include it in your notes before booking your session and I would recommend the best course of action
Yes. You're absolutely welcome to order additional products a la carte. A la carte pricing will be provided after your session is booked and confirmed, or upon request. Product samples will be available to see an touch during the reveal session
ORDER A GIFT CARD FOR MOM
PICK UP IN PERSON OR RECEIVE IN THE MAIL
GIFT CARD DELIVERY OPTIONS:
- Pick Up from Studio - fully packaged Gift Card (includes gift box, gift bag and wrapping)
- Mailed Directly to You - includes the git card in envelope and a ribbon
- Online Delivery - Digital Copy of Gift Card